Graham Reid | | 4 min read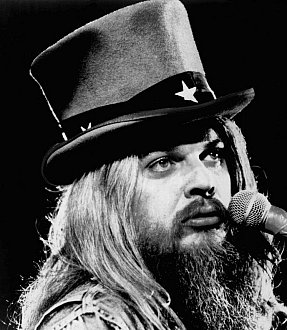 As many researchers and journalists discovered, lockdown wasn't all bad: it allowed studies to continue uninterrupted and – when it came to writing about musicians – they were off the road, sitting around the house and happy to be interviewed by phone or Zoom.
It wasn't like they were going anywhere.
So Covid worked in favour of writers like Bill Janovitz (of Buffalo Tom) whose insightful, thorough and astute writing has appeared in The Observer and credible online magazines.
His analysis of the Rolling Stones' Exile on Main St appears in the Bloomsbury 33⅓ imprint.
For this definitive, assiduously researched 550 page-plus biography of the great Leon Russell – subtitled The Master of Space and Time's Journey Through Rock'n'Roll History – Janovitz appears to have interviewed everybody still living who knew and/or worked alongside Russell, had access to Russell's unfinished and unpublished autobiography and has done such a deep dive into his central character that even Elsewhere's 2011 interview with Russell is referenced.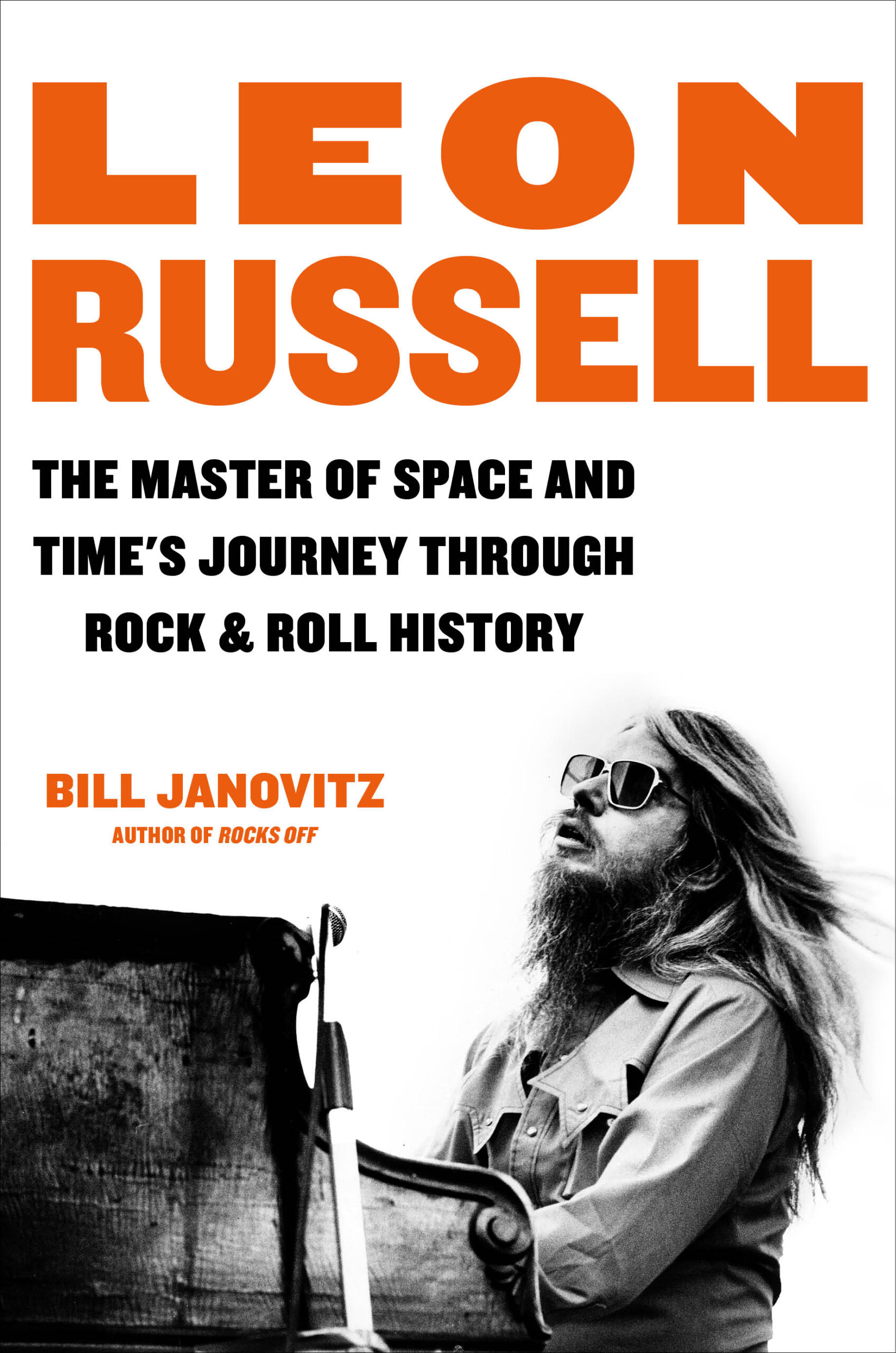 And that subtitle – playing off the description The Master of Space and Time – is true: Russell walked through rock'n'roll history.
And sometimes created it.
Just consider who he knew, played and sometimes lived with in just one year in Los Angeles: guitarists James Burton and Glen Campbell, drummer Hal Blaine and the rest of the Wrecking Crew (of which he was a part); Randy Newman (who admired Russell's piano chops); singer-songwriter Jackie DeShannon (his partner for a while); producer Tommy LiPuma; Clint Eastwood (who became a longtime friend); Delaney Bramlett (and others who went on to Delaney Bonnie and Friends); Jimmy Smith who changed his name to PJ Proby . . .
And that was all in just in 1959-60.
His own career hadn't even started and his elevation to superstar status was still a decade away.
Leon Russell – born Russell Bridges in Oklahoma – was mostly a self-taught prodigy on piano who assimilated influences from the gospel church and the gospel of rock'n'roll which was emerging in the mid Fifties when he was a young teenager. He was playing in bands and nightclubs (with JJ Cale and David Gates, later of Bread) around his hometown of Tulsa, one of his groups toured briefly as the opening act for Jerry Lee Lewis, who saw the kid play and said, "I'm not going to set down at that piano. He plays better than I do".
His move to LA took him into the orbit of Phil Spector – he played on just about every major Spector session including the famous Christmas album and saw how the Wall of Sound worked – and did sessions for Frank Sinatra, Willie Nelson and scores of others.
He was in the house band for the television pop show Shindig! and in the legendary TAMI Show.
Oddly he had a long writing and playing relationship with the enjoyable if unchallenging pop band Gary Lewis and the Playboys.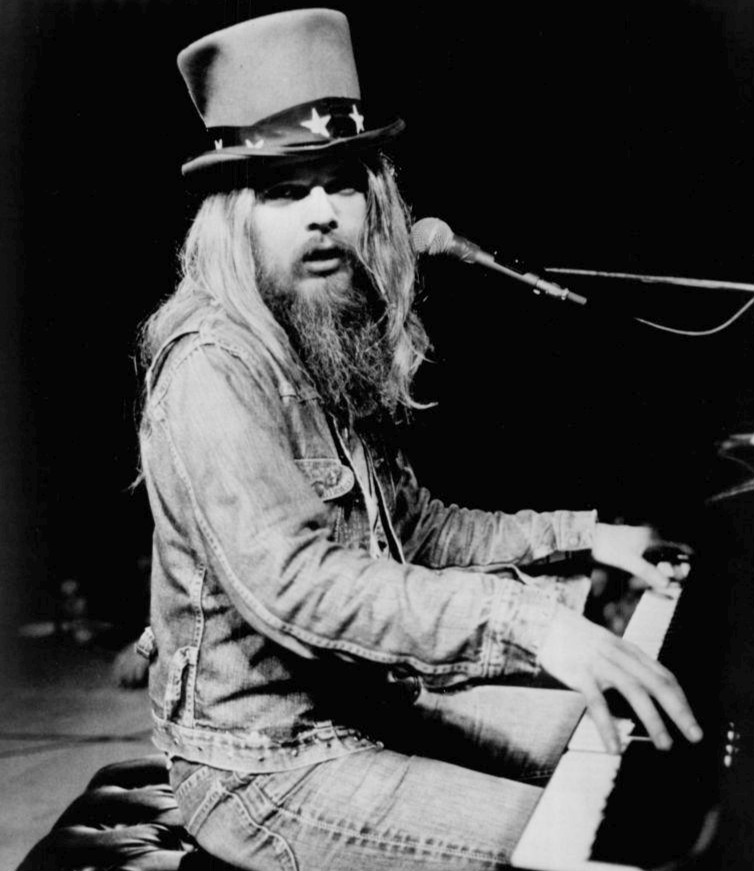 He was a quiet, slightly gawky looking young man but as his reputation grew he came out of himself, started throwing in gospel flavours to his playing, assimilated the styles of Ray Charles and his peer Dr John into his rock'n'roll, recorded his own songs (and gave quite a few away), was befriended by Herb Alpert who got him on sessions for Bobby Darin, Pat Boone, Connie Francis, Julie London . . .
He was on records by Ike and Tina Turner, Irma Thomas and Ann-Margret.
He did knock-off records like Liverpool, Dragsters, Cycles and Surfing, backed Aretha Franklin . . .
Then he got a house in the Hollywood Hills named Skyhill which became a crashpad for dozens of musicians, many from Tulsa. This was his creative laboratory with studio equipment. Some likened the revolving door of residents around Russell as like the Manson Family.
He grew his hair and beard, took plenty of drugs, was prone to severe mood swings but remained enormously creative, the likes of Rita Coolidge and Gram Parsons were part of his circle . . .
And all this is before the time with Delaney Bonnie and Friends then the notorious Mad Dogs and Englishmen tour with Joe Cocker in which he was the band leader, arranger and gospel-styled ringleader . . . with Cocker becoming incidental in his own career as Russell's took off.
There were 43 people on the tour (plus dogs) and the spotlight was on Russell – who also played guitar,. But not well – as much as Cocker.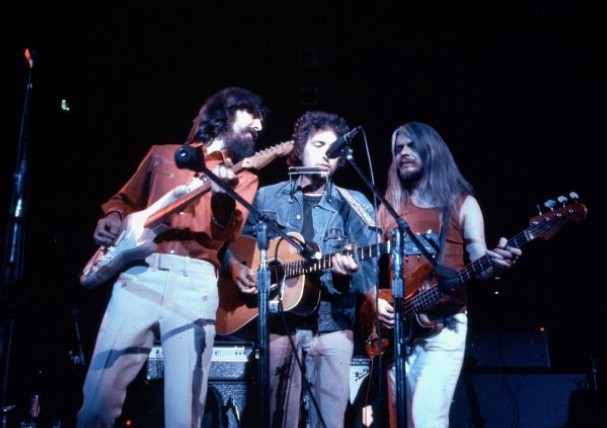 His trajectory was as calculated as it was fast.
Then he was standing onstage as the equal of Bob Dylan, George Harrison, Eric Clapton, Ringo Starr and others at the Concert for Bangladesh. He co-wrote the Bangladesh single with Harrison and played on it.
By this point it's probably easier to say what hits he hadn't played on.
There were his solo albums with the Shelter People, the Shelter record label he co-founded back home in Tulsa when he got out of Hollywood, recording at Muscle Shoals (he christened the Muscle Shoals Stompers) and . . .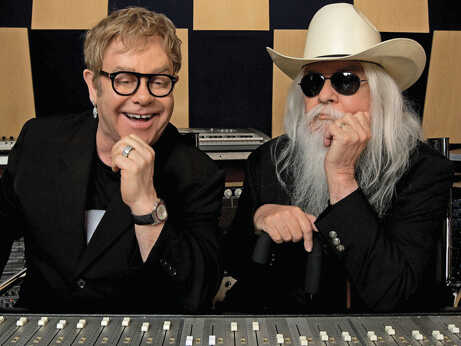 We are only halfway through Janovitz' remarkable book which then accounts for his marriages, move into country music and bland MOR, shifting from piano to often soulless electronic keyboards . . .
There were business problems (he was hopeless at it), separations, illness and obesity, operations, the walking cane became a mobility scooter and the slow decline into relative obscurity as the generations moved on.
Then his resurrection by uber-fan Elton John with their album The Union.
After that the recording and touring continued, but again went very low-key.
He played a Powerstation show in Auckland in 2011 (reviewed at the end of this Elsewhere interview with him).
Leon Russell – who died at 74 in 2016 not that long after a belated induction into the Rock and Roll Hall of Fame – was one of the most singular figures of the rock'n'roll era.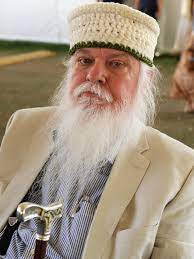 He was a man who brought gospel and soul into rock'n'roll, a preacher and teacher, and a songwriter who left a legacy of great songs.
His songs have been covered by the Carpenters, George Benson, Ray Charles, Helen Reddy and Bobbie Gentry among others.
And many of them have become standards.
It was an extraordinary life, one deserving of such a clear biography which is as candid as it is revelatory.
.
.
LEON RUSSELL by BILL JANOVITZ. Hachette $65