Graham Reid | | 7 min read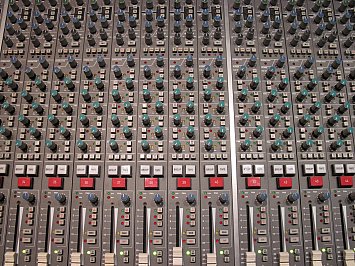 It's the middle of the year and report cards are being sent out.
As many of you know, in the first half of this year we were Elsewhere for three months (Sweden, England, Scotland and Singapore) and filed a weekly column for the Listener, which appeared the following week as Travels in the Time of Covid (and also travels in the time of Ukraine, rising prices and more!)
That meant we had to let a number of important and enjoyable albums go past us.
So the following 20 are only chosen from what we actually reviewed in our pages and obviously we didn't hear albums which are doubtless your favourites from the past six months.
That's as it should be.
However we feel these albums are ones we'll be returning to for many years to come.
So have a look . . . Not often you would see the Stones, Styles and Son House together
Here's what we believe to be among the finest we've drawn attention to (hence the link to our review).
Prepare to be outraged.
In no particular order . . .
.
Houeida Hedfi: Fleuves De l'Ame
We said: In olden times when there were record stores with defined categories this would certainly be under World Music . . . but today it could equally it could fit into Contemporary Classical, instrumental folk or avant-garde. Wherever it's placed it's at that rewarding intersection of genres and cultures. Highly recommended.
Read the full review here
.
Elvis Costello and the Imposters: The Boy Named If
We said: The Boy Named If is another late-career high from Elvis Costello, an outstanding chameleon.
Read the full review here
.
Te Kaahu: Te Kaahu O Rangi
We said: Throughout, her layered vocals -- supplying her own harmonies -- elevate these songs into a kind of holy ambience, as on He Himene which at once sounds beamed in from the Forties but also utterly contemporary. Theia's rare gift is to be able to meld the past and present in songs which hit the heart (Taupiri) but also chime with pop culture (Waikato). The messages here are of peace, hurt and reconciliation, and optimism as we enter a new era where te reo and Maori sovereignty are no longer a debating point but a reality.
Read the full review here
.
Yard Act: The Overload
We said: Yard Act – like many late Seventies punk acts – tear at the delusions of Britain's private sector and secure aristocracy through skewering satire (Rich, Payday) and, in the pessimistic Tall Poppies, offer a more bleak take than Ray Davies' A Well Respected Man and David Watts about the local lad made good which ends with defeatist realism: "So many of us just crabs in a barrel, with no feasible means to escape the inevitable cull".
Sometimes their reductiveness doesn't gel (Witness) but Yard Act are ironic, impudent, intelligent and provocative members in that illustrious lineage.
Read the full review here
.
Modern Studies: We Are There
We said: Again we draw Modern Studies to attention who with We Are There are four albums into a career which has had critical acclaim right from their debut Swell to Great. Never too late to discover this consistently fine band who make a virtue out of understatement.
Read the full review here
.
Big Thief: Dragon New Warm Mountain I Believe In You
We said: As with the Dylan/Band Basement Tapes and the Beatles' White Album, this diverse double of discrete songs is for long-haul listening and discovery. But these grounded, poetically enigmatic lyrics come from a single source, [singer/writer] Lenker looking at life through the prism of old and new Americana.
Read the full review here
.
We said: The collective musicianship here is superb, [Eddie] Rayner once again confirming what a gifted player he is . . . and always was. There are also many quiet delights: notably the optimistic and enhanced folk of Autumn: "the time is new and I am young again despite all the years . . . autumn is my spring and so my music grows".
[Tim] Finn – in the company of old familiars – offers ample evidence that's true on what is the most consistent, interesting and enjoyable album with his name attached since his The Conversation in 2008. More than just a worthwhile project, this is a damn fine, understated album by any measure.
Read the full review here
.
Willie Nelson: A Beautiful Time
We said: And on the title track: "If I ever get old, I'll still love the road . . . when the last song's been played I'll look back and say I sure had a beautiful time". It's been a long road and Willie Nelson seems comfortable accepting his remarkable journey is coming to an end and he walks into the sunset.
Read the full review here
.
Horsegirl: Versions of Modern Performance
We said: Sometimes you just want to hear an enthusiastic young rock band played loud by those who know their history but play like they just discovered this joyful noise. Meet Horsegirl, three teenage women from Chicago (singer/guitarist Penelope Lowenstein still in high school) . . .
Read the full review here
.
Charles Mingus: The Lost Album from Ronnie Scott's
We said: There are whimsical and humorous moments throughout these nine pieces (check Mingus' solo at the end of Fables) distilled from the two nights at Scott's. Mingus had great respect for the traditions he came from, hence the joyous Pops here -- aka When the Saints Go Marching In, with a vocal by Foster referencing Louis Armstrong – and the suggestive Noddin' Ya Head Blues where his lengthy solo sets it up and the audience, loudly enthusiastic at the end of pieces, is hushed.
Read the full review here
.
Chelsea Jade: Soft Spot
We said: Chelsea Jade has prepared a lot of ground for herself and with the adult, sophisticated and beautifully executed Soft Spot she sounds like she isn't waiting around for fame but is reaching out to shake its hand.
Read the full review here
.
Imarhan: Aboogi
We said: Those electric guitars still have a serpentine quality – check out the five minute Temet for a gently psychedelic trip – but there is a melancholy mood here (Tindjatan, Assoussam, Taghadart with Sudanese singer Sulafaya Elyas) because the nomadic Tuareg people are still beleaguered by various governments who control their flexible territory. Recorded in Tamanrasset in southern Algeria which they describe as a place of quiet where they feel calm, this fine album captures another aspect of Tuareg music, more folk than rock or blues.
Read the full review here
.
We said: On the gospel-influenced Try Love – given spacious dubadelic touches by Sherwood – Andy has a seductive, Marley-like, reassurance message for these troubled times: when you've found everything wanting, tell him your troubles and "try love". With a discreet supporting cast which includes On-U guitarist Skip McDonald and Italian synth player Gaudi among others, Midnight Rocker connects back to Andy's roots (Mr Bassie from the late Nineties getting a new iteration) but sounds as serious as classic Burning Spear (This Must Be Hell) and as seductive as Massive Attack.
Read the full review here
.
Clara Engel: Their Invisible Hands
We said: There are also haunting songs throughout (start with I Drink the Rain and Magic Beans), the instrumentals Cryptid Bop and Rowing Home Through a Sea of Golden Leaves are utterly hypnotising and the whole collection is seductive. You can hear this at bandcamp where there are many other albums by this singular artist who says, "I'm not writing the same song over and over so much as writing one long continuous song that will end when I die". Like a dark but beautiful dream you can drift into.
Read the full review here
.
The Weather Station: How Is It I Should Look at the Stars
We said: Recorded live in the studio with her small band improvising around her weightless ballads, How Is It is an excellent stand-alone album of introspective songs (the intimate reflection on love in a relationship on To Talk About), Lindeman's ruminations on the mystery and magic of the natural world (the title track), her writing process and inspirations from the ordinary world(Song) and a strange, prescient song written before the pandemic hit in 2020, Endless Time: "It's only the end of an endless time . . ."
Read the full review here
.
Wilco: Cruel Country
We said: There is melancholy brooding (The Empty Condor), seductive dream pop (Mystery Binds), twanging country-pop (Falling Apart), back-porch toe-tapping on A Lifetime to Find with glistening guitars, and ennui on The Plains: "Wait is all we ever do, we never get over feeling used". Wilco bring their left-field take to country music, whatever that is, which across Cruel Country's 21 songs is as deep as it is wide.
Read the full review here
.
Various Artists: Ocean Child, The Songs of Yoko Ono
We said: Yoko Ono has been a singular, often divisive, figure in rock and avant-garde music, but by avoiding her excesses Ocean Child is a coherent and engaging collection of melodic indie-pop which invites open-minded listeners to reconsider her.
Read the full review here
.
The Rolling Stones: Live at the El Mocambo 1977
We said: The Stones sound white hot as they sprinkled in hits (Honky Tonk Women, Hot Stuff, It's Only Rock'n'Roll, Brown Sugar, Jumpin' Jack Flash), favourites (Brown Sugar, Fool to Cry, Tumbling Dice, Melody) alongside what we now call "deep cuts": Tumbling Dice, Rip This Joint, Crackin' Up, Luxury, Worried Life Blues . . .
Richards and Wood are in synch with their weave of guitars (superb on Worried Life Blues, among others), the rhythm section of Bill Wyman and Charlie Watts ("a jazz drummer, only doing it for the money") is unimpeachable and guest keyboard player Billy Preston adds real depth in sounds which touch blues and gospel.
Jagger is utterly at ease fronting a band which had not only endured hard times but had also enjoyed a run of excellent albums from Beggar's Banquet, Let It Bleed, Sticky Fingers and Exile to It's Only Rock'n'Roll. An impressive flush.
Read the full review here
We said: Harry Styles -- who also appears in movies, tours and plays coy with social media -- is a clever artist and over three albums he's barely made a misstep in increasingly sophisticated pop for his demographic. But also for older heads who should give him a fair hearing.
Read the full review here
.
Son House: Forever on my Mind
We said: Here mortality stalks his world in an even more lean and haunting Death Letter and the title track, there's earthy cynicism on Preachin' Blues("I wanna be a Baptist preacher so I don't have to work") and his aching Levee Camp Moan. Most of these songs will be familiar to blues aficionados, but these different versions give them new life.
Read the full review here
.
and feel free to tell us your choices from the first half of the year. we missed plenty by being away . . .