Graham Reid | | 4 min read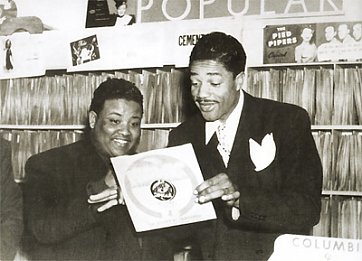 So how long is the history of the music which appears at Elsewhere?
Well, it has been 60 years since Elvis Presley first crossed the threshold of Sun Studio in Memphis and Charlie Parker played at Massey Hall in Toronto with Dizzy Gillespie, Charles Mingus, Max Roach and Bud Powell; 50 years since the Rolling Stones started pulling crowds for their British brand of black blues and the Beatles released With the Beatles which encapsulated the soundtrack to Beatlemania; 40 years since Dark Side of the Moon, Marvin Gaye's Let's Get It On, David Bowie retired Ziggy and Lou Reed released Transformer . . .
So it goes.
There's a lot of the past out there for us to enjoy and record companies to repackage (as witnessed by our Bargain Buy series).
So let's have a quick scan of 10 of the best reissue sets which came out in 1983. In no particular order . . .
The Who; Quadrophenia: Big reissue year for the Who with Tommy also getting the expanded reissue treatment (highly recommended, see here) but this less familiar album – fewer hits, more emotional resonances though – rewards repeat plays and Pete Townshend's demos show just how fully realised his songs were before the band get hold of them. A beautifully packaged insight into genius.
Elvis Presley; Elvis at Stax: In an effort to reconnect with the Memphis spirit he'd brought to great songs like In the Ghetto he recorded at American Sound Studio in 69, he left Graceland and crossed town to the great Stax label's studios for two sessions in 73. He was floundering a bit (he'd been divorced by Priscilla) but this was his last important studio period and although the three CD set with outtakes and demos has flat spots you can hear a man singing his way through the pain to find redemption through soul, rock and country. For more on this collection see here and here.

Wings: Wings Over America: Terminally uncool perhaps, but Wings were massive in the Seventies and here's why. McCartney was (mostly) at the top of his game writing memorable stadium-sized pop-rock, and he'd realised if anyone was entitled to sing Beatles' hits it was him. So he did. Sure you can skip Silly Love Songs and a few others, but this really was superior stadium rock, and sometimes just a lot of singalong fun. And what's wrong with that, I'd like to know . . . For more on this see here.

Van Morrison; Moondance: There's a four CD version of this with various studio takes, but that might be just for obsessive collectors (although it is pretty damn interesting as Van changes the emphasis in the lyrics). But certainly the remastered version with a single disc of outtakes takes you into one of Morrison's greatest albums (the follow-up and companion to Astral Weeks) with songs like Into the Mystic, And It Stoned Me, Crazy Love and the swinging title track. Pure class. To read more see here.

Waves; Waves: New Zealand's Waves hit that perfect point in '75 with this, their sole album, where acoustic guitars, reigned-in virtuosity and close harmony vocals were like the breath of a warm breeze amidst the rock bombast of the era. Like an antipodean Crosby Stills and Nash, but with a slightly more folk club vibe, this album remained one of the great un-reissued Kiwi albums for decades but that has now been rectified. And it came as a double disc with songs from their never-released follow-up here entitled Misfit. Perfect fit actually. For the background to this see here.

Bob Dylan; Another Self Portrait: Not so much a reissue as a revision as Bob and his people go back to his much derided and deliberately myth-destroying Self Portrait album on 1970 – originally double vinyl – to lose a bunch of the duff songs, include others recorded around the same period, offer different versions of some SP songs and re-present Dylan as an inspired songwriter drawing on a rich heritage of folk and country music. Another revelation in his on-going Bootleg Series. For more go here.

Various; She's So Fine, The Rise of the Girl Groups: Is there any single album by a girl group from the late Fifties/early Sixties which stands as a classic? Not at all, because they were singles artists so this excellent double disc – which admittedly has omissions – is just pure pop fun where girls get weepy over boys, or just don't gave a damn about them. Great voices, catchy songs with stories and emotions, and each one all over in less than three minutes. Pop never sounded so refined. For a full consideration go here.

Fleetwood Mac; Rumours: There's no denying the sheer pulling power of each song on this album born out of troubled times and where relationships were worked out in beautifully crafted songs of regret, anger and sadness. A classic, and the expanded version with demos is fascinating. It's worth noting too that Mac's Then Play On (1969) was also reissued (see here) and although that was a different Mac (the original one with guitarist Peter Green) it stands up exceptionally well. For more on Rumours go here.

The Clash; Sound System: Yes, this is everything you need and more across eight CDs and a DVD, but actually it is also too much to digest and shell out for. So the economy-sized double CD Hits Back is perhaps the more sensible way to go if you just want the finer focus on a band that brought politics, a conscience, a wide-angle view of music (reggae, dub, rockabilly etc) into punk and made it a durable idiom.

Nirvana; In Utero: Just as Dylan wanted to demystify himself with the original Self Portrait, so too did Kurt Cobain after the global success and pressure of Nevermind. This was the follow-up, a raw and uncompromising album which his record company recoiled from. The two-CD expanded edition offers some of Steve Albini's stark original mixes (not that great actually) alongside demos, recent mixes and instrumental versions. As an unintentional final statement from Cobain it offers an insight into his anger but also broken-hearted fragility.

And finally, your world will be more empty without the Clean's Vehicle and Peter Jefferies' The Last Great Challenge in a Dull World (both on vinyl), and Public Image Limited's First Issue. The Harry Nilsson 16 CD set is too much but any rediscovery of his warped genius is welcome.
And this set is just play-loud pleasure!