Graham Reid | | 4 min read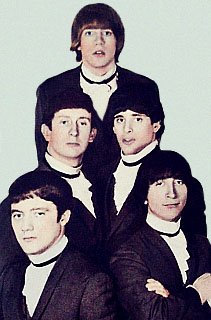 Like their peers the Beat-era Buckinghams from Chicago, the Beau Brummels out of San Francisco formed in the wake of the British Invasion and adopted the look, style and a name which ensured that they would be mistaken for another great UK pop-rock band.
Needless to say they would insist that much of this wasn't deliberate – yeah, like naming yourself after an English Regency dandy was a coincidence, right? – but setting all that aside, the BB were a decent pop band based around singer Sal Valentino and singer-songwriter Ron Elliott.
They scored a hit almost immediately with the catchy and slightly moody Laugh Laugh (more Peter and Gordon than the Beatles at that time) which went top 20 in the US in early '65 and the even more successful Just a Little shortly after (a morose pop ballad with a touch of McCartney's And I Love Her in the acoustic passage).
And that was pretty much it on the charts for the band, who made no impact at all in New Zealand.
However . . .
With just a touch of the Searchers (the excellent mid-Sixties jangle-pop of Don't Talk to Strangers produced by Sly Stone, as Sylvester Stewart) and the Merseybeats (conscious or otherwise) alongside a Beat-era take on Don Gibson's country classic Oh Lonesome Me, and some originals which conformed to the template of upbeat pop and harmony vocals, they probably deserved better.
Although their songs were never as distinctive as those by Gary Lewis and the Playboys (who were smart enough to go to proven songwriters), the Buckinghams (mostly ditto) and their other American peers.
But like the Zombies – who also never quite got their dues beyond a couple of hits -- the Beau Brummels were a fine band who built a decent catalogue despite line-up changes and the world moving on past Beatlemania.
Whether they deserve a box set of recording from their first incarnation (there was the inevitable break-up and resurrection) is another matter.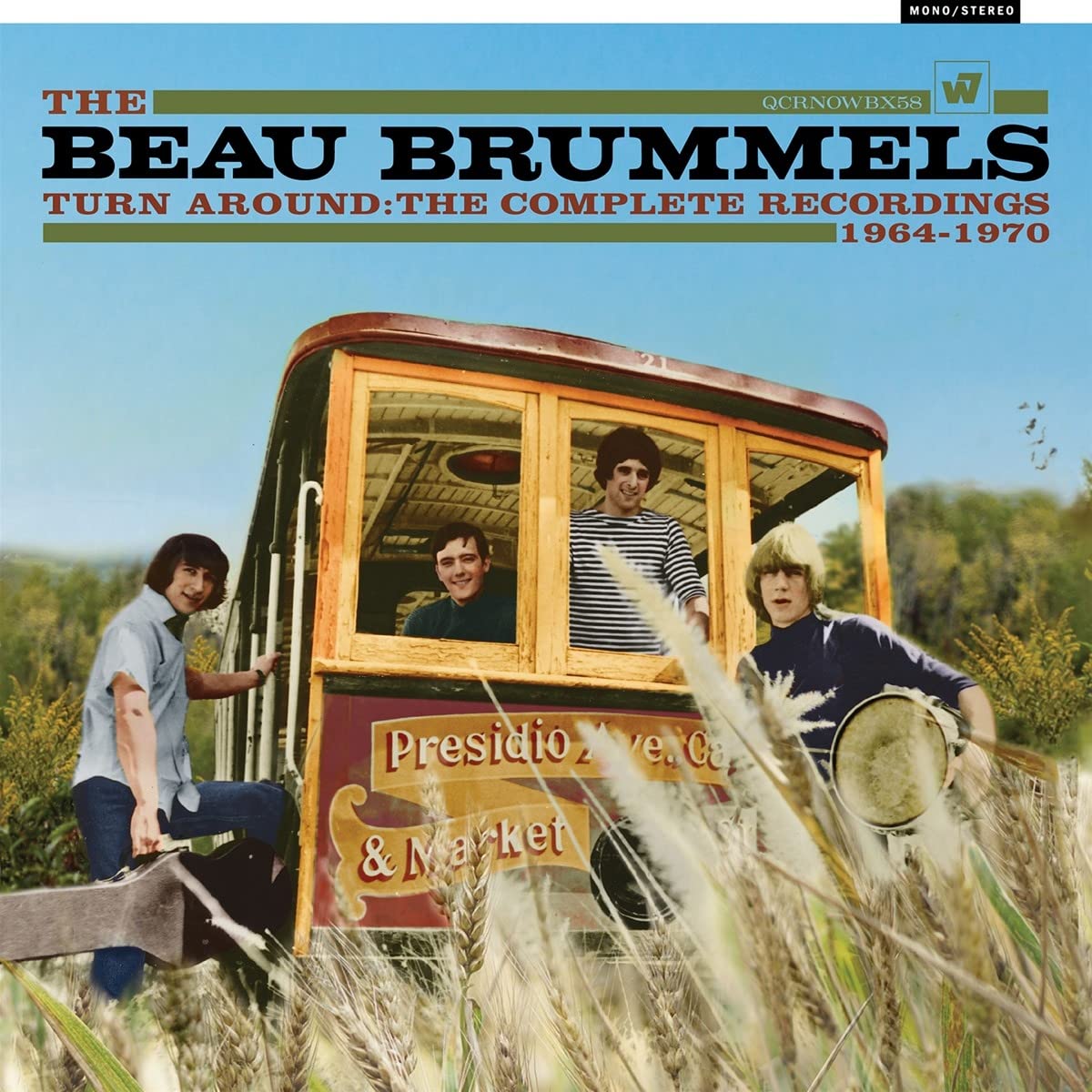 Eight and half hours of the Beau Brummels (studio albums, early versions and demos, alternate takes etc) is a lot of music from any band. Let alone one which was pretty good – serviceable might be a fair description – but definitely second-tier.
It's very, very hard to get exited about songs-by-the-numbers like I Want More Lovin', the raw but awful That's All That Matters, a slightly rockabilly knock-off/Beat-pop Just Wait and See . . .
Yes, there are fine songs here – I Would Be Happy is one of those Fortunes/Jay and the Americans-type songs, Sad Little Girl with strings might have been a lovely baroque pop weeper, the title track.
But it's telling their third album in '66 was them covering the Beatles, Dylan-via-Byrds, Simon and Garfunkel, Nancy Sinatra's Boots, Herman's Hermit's Mrs Brown, rock standards (Louie Louie, Woman and Hang on Sloopy which proved convincingly they weren't an edgy garageband) and so on.
There are 205 tracks on Turn Around and despite my best efforts I simply couldn't get to more than a quarter of them before hitting the skip option, only to find an alternate take of something I'd heard before (if not twice).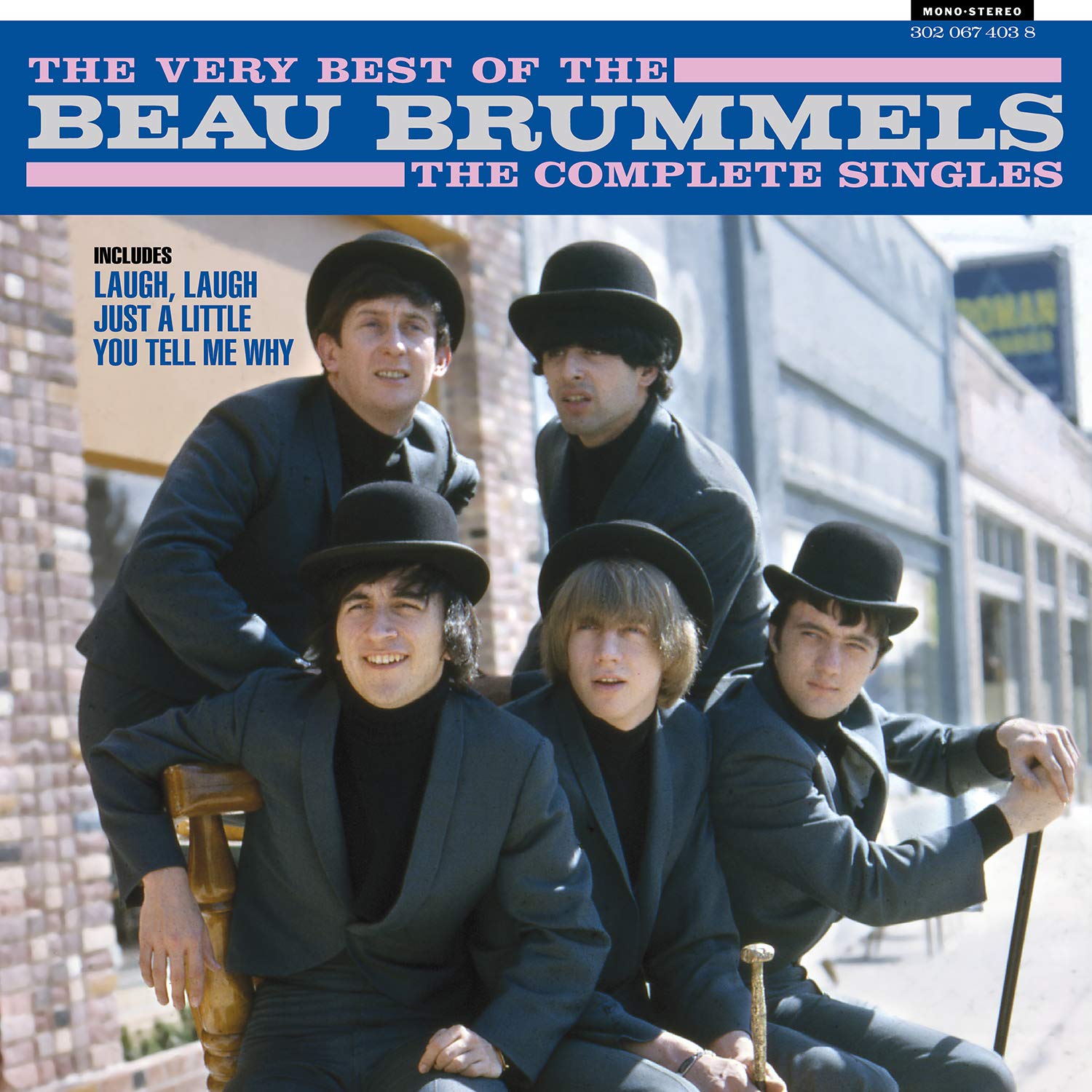 However their move into slightly-delic country-rock on and after their '67 album Triangle is very interesting.
At the height of the psychedelic era -- a year before the Byrds' Sweetheart of the Rodeo and the Band's Music From Big Pink -- the Beau Brummels began to more deeply embrace those threads of country music which had sometimes appeared between the pop and ballads.
With more downbeat and slightly Dylanesque vocals, acoustic guitars and great session players and guests (James Burton, Carole Kaye, Van Dyke Parks, Jim Gordon) plus accordion, strings and horns the Triangle album is a rare one, an album which steps between baroque pop and emerging Americana.
There is folk-rock here too (their version of Merle Travis' Nine Pound Hammer) and country (Randy Newman's Old Kentucky Home).
There are songs here you could imagine in the more broody moments of Easy Rider or taking their place alongside Gene Clark's more ambitious No Other.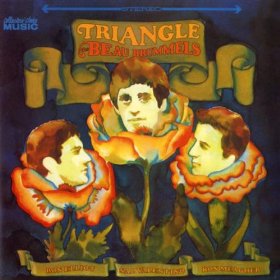 If Triangle had appeared under a name other than the now irrelevant "Beau Brummels" you suspect it would have been hailed as a harbinger of a new sound: part folk, part country, part Left Banke.
Unfortunately despite critical plaudits it barely cracked the US top 200 and to the best of Elsewhere's knowledge was never released in New Zealand.
Undettered the sole original members Elliott and Valentino soldiered on and recorded the next Beau Brummels album Bradley's Barn (in a cover which sits comfortable beside a photo of the Big Pink house) in Nashville with Kenny Buttrey, Norbert Putnam, Jerry Reed and David Briggs, all legendary session players.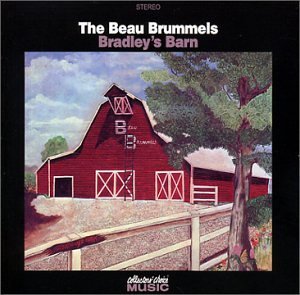 Bradley's Barn is more stripped back (less baroque) than Triangle but is a fine addition to anyone's early Americana/country-rock collection.
The song Deep Water seems alarmingly familiar.
The band - well, Valentino and Elliott -- went their separate ways after this album and although there was a later reunion this arc from Beat-pop to country-rock is the one to follow.
Although when you are tempted to skip-skip-skip that early period just go straight to track 80 on Spotify, that's where Triangle kicks off.
There's a single disc of their singles out there (and this is on Spotify). And that's probably all you really need to know about the Beat-era pop-making Beau Brummels.
But that country-rock is much more interesting than most of which precedes it.
.
You can hear this box set at Spotify here.