Graham Reid | | 5 min read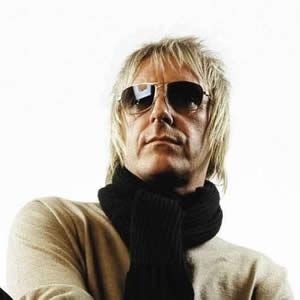 Some careers get too long to be easily digestible. Pity those doing the Paul McCartney reissue. His solo career in pop-rock – we leave aside his classical projects and The Fireman – stretches to almost 20 albums, and about twice that many of you include Wings and live albums.

Even Paul Weller, who started his recording career late in that decade when McCartney stepped away from the Beatles, has been through two multi-album bands (the Jam and Style Council, both with box sets collections) and has almost a dozen albums under his own name.

So what might we expect from Weller when he plays Auckland's Powerstation in late October 2010?

Material from the new album Wake Up the Nation certainly because Weller is a contemporary artist and not one coasting on former glories. In fact Wake Up the Nation was on the shortlist for a Mercury award this year along side Mumford and Sons, Dizzee Rascal, Villagers and others half his age. (They lost out to the XX.)
So it would be unwise to turn up to the Powerstation expecting him to play In the City off the Jam debut album, or something cool and European by the Style Council.

For two decades as a solo artist the Modfather, as Weller is known, has explored an almost bewildering array of musical genres.

Just before the release of his 22 Dreams album in 08 he bannered it by saying, "it takes in soul, rock'n'roll, there are some folky moments, some psych bits, a classical piece, some avant free form. There's a tribute to [jazz pianist/composer] Alice Coltrane and a spoken-word piece called God . . ."

If that sounded ridiculously ambitious, the album proved he was one of the few who could pull something coherent out of all that.

Weller's career began in the Jam as power-pop with punk energy and one ear on the social commentary of the Kinks' Ray Davies. By the close of the Jam he was exploring soul music. The Style Council shifted the focus to Europe (sophisticated jazz, soundtracks, cafe chic, and a political agenda) so by the time of his solo career in 1990 he had plenty of colours to dip his brush into.

That has made his career down the decades one of the few worth following, and you don't need uber-fan Noel Gallagher to tell you that.

Wake Up the Nation – his 25th studio album – is typically diverse. As Mojo magazine noted of its short sharp tracks the album is "a teeming, murky barrage of squalling electronica, abrasive guitar and sweeping, epic piano pieces, it manages to marry in a seamless and hugely satisfying way Weller's impulse for the avant-garde – Stockhausen, Satie, John Tavener, Debussy, Vaughan Williams – with the soulful bristling Small Faces Mod-rock his fanbase so adores".

In other words, Wake Up the Nation is a thrilling implosion of raw rock and pop, with some arty dillydallying around the edges just to keep you on your toes. He sounds like the late Willy DeVille on the soulful No Tears to Cry and Andromeda is soaked in Beatles/ELO psychedelics.

Interestingly enough, at this time in his career Weller – now 52 – is also being compared with himself: in his music you can tick off influences, but sometimes they are the Jam (Jam bassist Foxton appears on Wake Up the Nations' Fast Cars/Slow Traffic) and the Style Council.

Just as Radiohead around the time of OK Computer looked to electronica for new possibilities, Weller too keeps his ears open for other avenues of expression, whether they be cutting edge classical music, the most daring end of Lou Reed and David Bowie, classic soul music – or even his own illustrious past.

And that makes him a rare one, and a man whose career is always worth following.

And Noel Gallagher didn't tell me to say that.

THE MODFATHER MADE MANAGABLE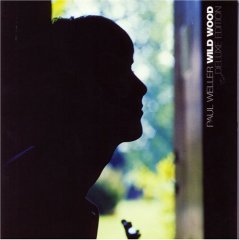 Wild Wood (1993): His second solo out was an exceptional meltdown of soul, pastoral folk, feisty power-pop, a beautiful ballad for his young son . . . He'd been listening to Van Morrison as much as questioning his own relevance to the Britpop generation. He fronted up, case closed. Essential Weller and an Essential Elsewhere album (see here).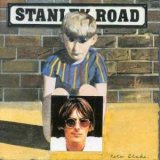 Stanley Road (1995): With a title which nods to the Beatles' Abbey Road (Stanley Road was where he grew up) and cover art by Peter Blake (who did the Beatles' Sgt Pepper), this third solo album had everything in alignment and the guests included Noel Gallagher, Steve Craddock of Ocean Color Scene and Steve Winwood. Not many could pull off a version of Dr John's New Orleans voodoo-funk Walk on Gilded Splinters. Weller did that . . . and more.


22 Dreams (2008): With 21 songs (the other was the story on the cover) this was a lot of Weller to assimilate, especially given all those styles he brought to bear. But taken in smaller doses the depth of the writing becomes apparent . . . and not many could have Gallagher, Robert Wyatt, Graham Coxon of Blur and other luminaries to bring home everything from psychedelic rock to gentle folk.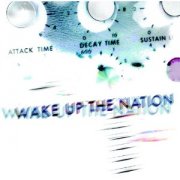 Wake Up the Nation (2010): No one would accuse Weller of lacking ambition but this one does seem a little erratic on the first couple of plays. But it gives itself up over time: Ziggy-Bowie, psychedelic Beatles, soul-funk and electronica are all part of the mix here, and the centrepiece Trees is a Who-like four-minute rock-opera reflecting on life. Aging and death was on Weller's mind, but not in the music.
An enjoyable homework lesson in advance of his shows.