Graham Reid | | 7 min read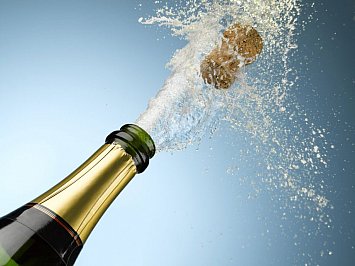 Well, we did ask!
Following Elsewhere posting its choices for the Best of the Year albums and The Best in Reissues (of what we heard, obviously a lot went past us) we invited Elsewhere readers to tell us what they were impressed by this year.
Here is what people told us . . . and where Elsewhere had reviewed the album we have highlighted it with a link to our original review. (Some people's choices were also in our Best Of lists)
Thanks to everyone who made the time, you have given us all some suggestions for holiday season listening.
Here is what people said (and some mentioned best concerts too).
Nic says
Too Many Millionaires by Darren Watson. Great blues with contemporary topics and a sense of humour
Mike feels much the same and says
my NZ albums are much the same as yours but I would add Darren Watson's excellent Too Many Millionaires to the list. Lucky to be in Wellington and be able to catch him regularly. My top three albums however failed to get a mention on your list and would be;
The Record Company's All of This Life
Bettye Lavette's Things Have Changed
Parker Millsap's return to form with a more electric Other Arrangements

In terms of re-releases I would go for
The Glands
Tindersticks' Curtains and
The Paul Kelly Catalogue on Vinyl
Haden says an ask-around in the office came up with
Jeff Tweedy's Warm. Pure and unembellished Tweedy (2 x Tweedy…Jeff and son)
Amanda Shires' To the Sunset. Americana/post-punk…folk rock hybridization… pure delight…she's Jeff Tweedy as a woman but 30 years younger with a Dolly Parton vocal…a hybrid!
Gomez, Bring it On 20th. It's not new…its been around almost as long as Amanda Shires has … the remaster rips much like the album did 20 years ago …psychedelic rock you can tap your toes too…
Mitski's Be the Cowboy… obscure, unclear, unintelligible…amazing
Our best live Act of the year…four (out of four) votes for Shayne P. Carter in ChCh last week…it was phew!
Pedro believes
it hasn't been a great year for new rock music it has to be said, and so I tended to listen to more jazz or world music music instead. A few good - excellent jazz records such as Kamasi Washington, Sons of Kemet, not to mention those John Coltrane/Miles Davis releases.
But the album that really caught my ear was My East Is Your West by Sarathy Korwar with the UPAJ Collective, an ensemble of Indian jazz and classical musicians. A culturally diverse album rich in musical colour.
The ladies have had a good year with top releases by Kasey Musgraves, Janelle Monae, Angelique Kidjo, Margo Price, Snail Mail and Pistol Annies but my pick of the lot is Isolation by Kali Uchis, a native of Colombia growing up in the U.S. Flight 22 is my song of the year and if there was any justice in the world then it would be blasting from every radio station over summer. But it won't be.
Loads of reissues, mostly great but the reissue of the first three albums by Wire (Pink Flag, 154 and Chairs Missing) gave me the chance to catch up on a band I inexplicably missed out on the first time around.
Costas offers
The Chills' Snow Bound - following on from Silver Bullets, Martin Phillipps and his band sound as fresh and youthful as ever.
Tom Petty; An American Treasure - this retrospective is about as good as it gets. Cannot stop playing it.
Neil Young; Roxy Live Tonight's the Night - more classic Neil
Tony tells us
Buddy Guy - The Blues is Alive and Well
Dave Alvin and Jimmy Dale Gilmore - Downey to Lubbock
Would have also included TJW Bad Mouthin' if it was not already listed.
Ross puts us on an Elsewhere path saying he
loved Linda Ortega.
is mad about Grandson.
was wowed by Wooden Shjips and The War on Drugs.
I know its been covered but from the Old Dog department kudos to Mark Knopfler who knows how to put the tasty into tunes; Just a Boy Away From Home slipping silkily from blues rock via a couple of experimental licks into something else entirely... on Down the Road Wherever
Don't know the criteria for a 'reissue' but captivated by large parts of the Satya Sai Maitreya Kali - Inca compilation and the associated bio Swim through the Darkness by Mike Stax.
Brett wrote
The year started cruisy, gig-wise, but then stepped it up to provide some solid and entertaining live action. Live highlights would be the Breeders, Perter Murphy does Bauhaus, Tim Burgess doing a button mushroom impression, Primal Scream, Brian Jonestown, the Chooks back on stage, crikey, where does one stop??? At the Church, Phoenix Foundation and NZSO? All so, so good.
Albums... BJTM, great. I'm still enjoying Beach House's 7. I got invited to the Kimbra gig, which I actually enjoyed and I'm gonna give her some ups for her latest album also! I'm digging Matt Berry's slightly junk-funk-style covers album...
Are you Being Served is my surprise hit of the year.
And I am in no small anticipation of Miki's Piroshka venture, which I hope will be with us very soon! First track is rather Lush, if ya know what I mean.
David's list is
Van Morrison in Concert
Led Zeppelin IV
The Jimi Hendrix Experience – Electric Ladyland
The Rolling Stones – Tattoo You
Cassandra Wilson – Another Country
Geoff says
you gazumped me with Marlon Williams, The Beths, Julia Deans and Richard Thompson but
I would add Lucy Ducas' Historian, Ian Felice's In the Kingdom of Dreams and Mount Eerie's A Crow Looked at Me.
Apparently the latest Elvis Costello is good too.
The music highlight of the year was the David Byrne concert.
Blair weights in with
Brian Fallon; Sleepwalker. Second solo effort from Gaslight Anthem front man, compelling singer avoiding blue collar pastiche or cliché. Check out Her Majesty's Pleasure.
Ry Cooder; Prodigal Son. Might be his best effort yet and no right to expect it. Wasn't that radical a departure incorporating gospel as some noted. Real guitar master, so lucky he is still around.
Father John Misty; God's Favourite Customer. Found this his most accessible to date, great tunes to match the usual wordy lyrics.
Neko Case; Hell On. What a voice, great songs & production, have to schedule a trip to Auckland to see her in March.
The Beatles; The Beatles. What's this doing here? – "it's the bloody Beatles" as Macca would say & this is their Holy Grail. Reissue of the year hands down.
Interpol; Marauder. Spiky new wave guitar band lasts well into second decade, tight collection of songs
Rolling Blackouts Coastal Fever; Hope Downs. Pop/Rock Aussie guitar, a la The Church, Hoodoo Gurus which means no bad thing.
Liam & Neil Finn; Lightsleeper. No coincidence perhaps as the same year as the White Album reissue, real assortment of stuff.
Marlon Williams; Make Way For Love. Could sing whatever is the equivalent of the phone book and make a mourning & memorable tune. This guy is only going to get bigger A Star is Born indeed.
Harry Lyon; To The Sea. Echoes of pub rock guitar and other assortment of styles. Great production by Delaney Davidson.
Finally…
Need to mention David Byrne for reinventing a rock concert experience and The Church for reaffirming it – hard to pick between the two for "Concert of the Year". We were so lucky to have both in NZ.
Chris says
All Can Work by John Hollenbeck which is on bandcamp.

Steve liked
Samba Toure; Wande. Malian desert blues tinged with western blues licks but sung in his own language. Love it!
Keith wrote
We overlap on The Beths and Richard Thompson, and Beatles and Bob reissues. All good.
Most played this year: Young Fathers' Cocoa Sugar and Tracey Thorn's Record.
Party album: Confidence Man; Confident Music for Confident People
Rock album: Black Elephant; Cosmic Blues
Track of the year: Janelle Monae; Make Me Feel
Gig of the year: David Byrne @ Spark
Roger says
Double Negative by Low was his album of the year
For Mike it was
Tedeschi Trucks Band, Live from the Fox, Oakland. 2017 but didn't hear it till this year.
Bob says his reissue was
John Coltrane and Johnny Hartman (which was included in this set)
Bernie agrees with us on
Make Way for Love by Marlon Williams
Ralf tells us
The Necks – Body. Hypnotic music which defies categorisation. Go, listen.
Holger Czukay – Cinema. A retrospective of this wonderful musician and former Can member, who has sadly passed away. There is equal genius and humour in his work.
Roger mentions
two of Elsewhere's favourite ECM jazz artists but new albums we haven't heard (yet)
Nordic contemplative cool!
Tord Gustavsen Trio; The Other Side. Exquisite crystalline piano lines.
Marcin Wasliewski Trio, Live. Recorded at the Jazz Middelheim Festival in Antwerp, Belgium, in August 2016
Robin sneaks in with
Great North - Caravan Recordings 1. Delicate, stripped back versions of some great songs by Great North's core couple, Hayden and Rachel Donnell
Bernie Griffin and the Thin Men - Doors Wide Open.- Emotionally raw songs of love, family and mortality from Bernie and band with partner 'thin man' Kirsten warner in great vocal form
Jed Parsons – Midnight Feast . Superb pure pop breeziness and a great debut fit for long summer days.
Steve says
Amen Dunes - Freedom
Low - Double Negative
John Hiatt - The Eclipse Sessions
And finally Tom keeps it pithy with
Oh Sees, Smote Reverser
thanks to all of you