Graham Reid | | 3 min read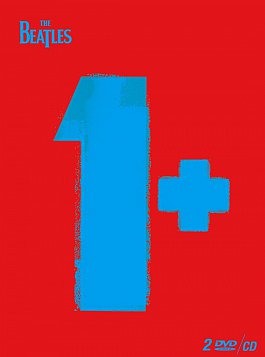 When the Beatles' remastered albums were released back in 2009 (09/09/09 to be exact, think about it), Elsewhere speculated on what else might be to come.
It would seem that with the Anthology (the albums and DVD set and book) and the remastered albums -- which later appeared on vinyl in mono as God intended -- that the well might have been drained dry.
Far from it, there would still be perhaps the concerts at Shea Stadium (CD and DVD/Blu-Ray) and the live Hollywood Bowl album (on CD) re-presented, and of course the whole final rooftop concert as a remastered DVD/Blu-Ray. Please.
We've had the films digitally remastered (A Hard Day's Night, Help!, Yellow Submarine and Magical Mystery Tour) but hardcore fans still patiently await a fully remastered version of the Let It Be film with extra footage.
But that seems something so enmeshed in intransigence (some say Harrison's widow, others say McCartney probably doesn't want it released either) it may be one of those not-in-our-lifetime things. Still, you never know . . .
Since the Remasters there have been box sets of the Beatles' US albums, quite different to the official UK versions which the Beatles wanted out there in the world. And another installment of their BBC sessions (see here also)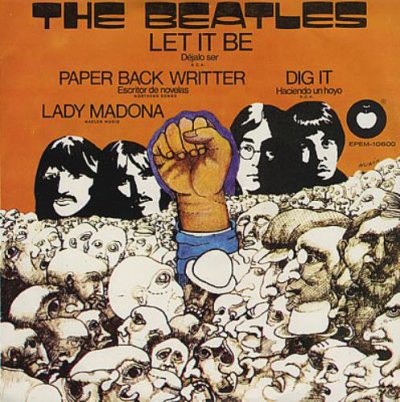 There is also knocking about the Japanese albums in a box . . .
Doubtless one day we'll see the Mexican and Spanish EPs in replicas of the original covers (kinda cool, frankly, spelling mistakes and all, see the image) . . . but now comes something genuinely exciting and not just a trawl through the vaults.
The massive selling Beatles 1 compilation of 15 years ago (all 27 of their number one hits on a single disc) is now being re-presented as the 1 DVD (or Blu-Ray) or the 1 with the original CD and DVD (or Blu-Ray).
There is also the 1+ edition with the CD and two DVDs (or Blu-Rays).
The DVD/Blu-Rays come with beautifully restored and with remastered sound. (You may see the full track listings here).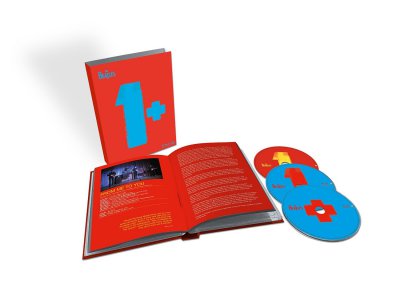 And of course the elaborate bumper edition comes with a handsome 124-page booklet with an essay and images. There's an audio commentary by McCartney and Ringo as an available option.
From the initial peak which Elsewhere has had, we are going to just simply say: Essential.
Check it out: music remastered, digitally enhanced live footage, promo clips, studio performances and their early videos.
Feel the excitement of Beatlemania, thrill to A Hard Day's Night, see John and Paul obviously stoned as they mime hits in '66, watch them get psychedelic in Strawberry Fields Forever, sing along with All You Need is Love, clench your fists during the electrifying Revolution, observe them pulling apart . . .
In their own way the Beatles invented the idea of the film clip in the absence of them being there in person when they made promo-films (by Michael Lindsay-Hogg who would later shoot Let It Be) for Paperback Writer and Rain.
A color clip was sent off to the Ed Sullivan Show -- introduced by Ringo who apologized for them not being there in person -- and so the idea of the rock'n'roll film (think video) clip was born.
Subsequently other clips were made for both songs, and then Strawberry Fields Forever and Penny Lane . . .
The 1+ set comes with footage from television appearances, alternate versions and so much more . . .
As always when such Beatle-related product comes out there are new and previously unseen photos offered . . . and Elsewhere has taken advantage of that.
Here below are a selection of new Beatle images for your enjoyment . . . and at the end you may see the difference between previously seen clips and the newly restored versions.
Over to you to guess the year (if the not the quarter) from which the photographs come.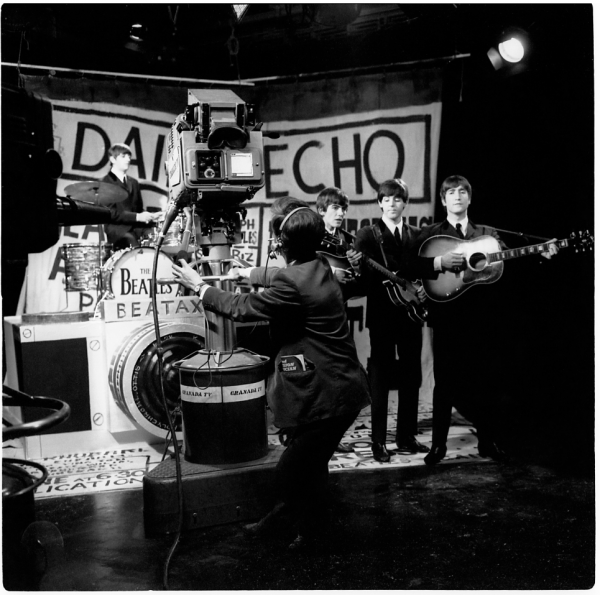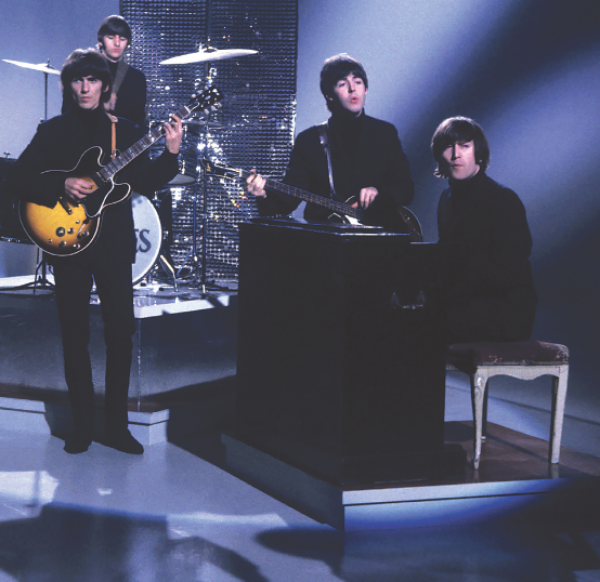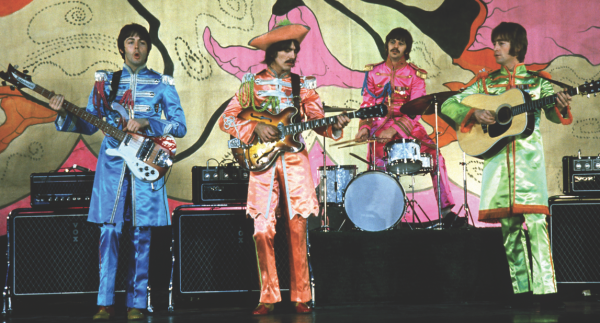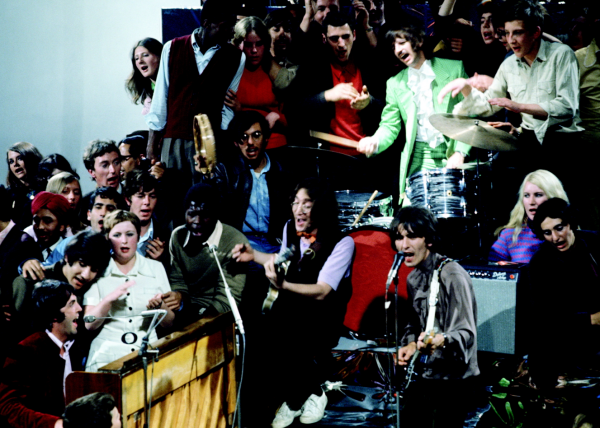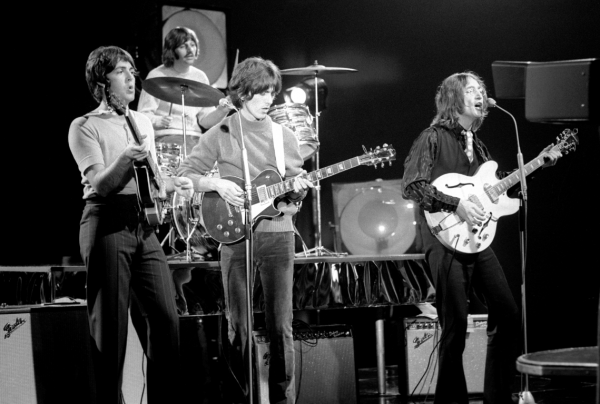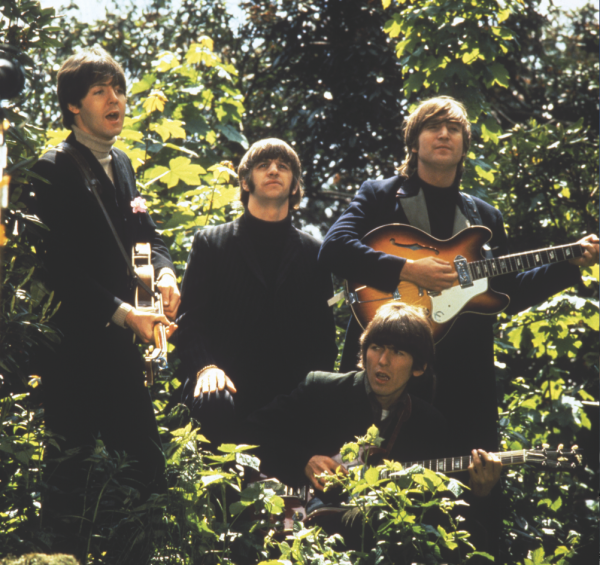 and the restored versions . . .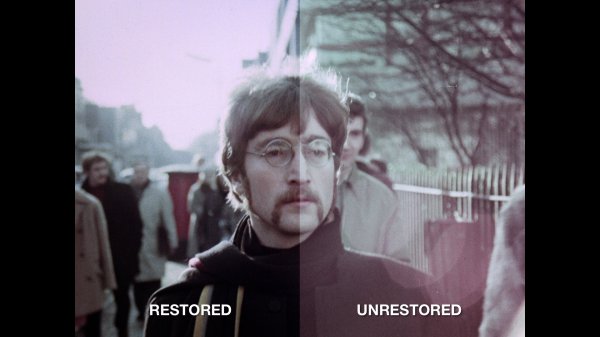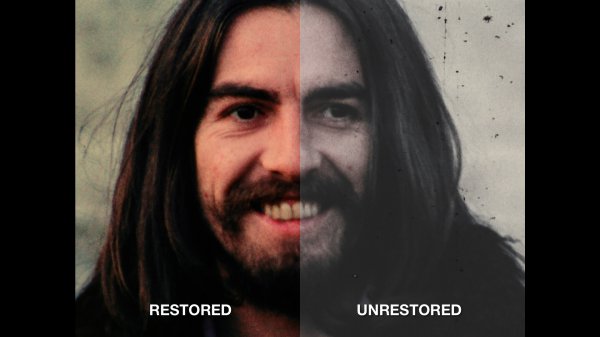 The Beatles' 1+ is released globally on November 6 (06/11/15)
and check this out . . .
.
.
.