Graham Reid | | 2 min read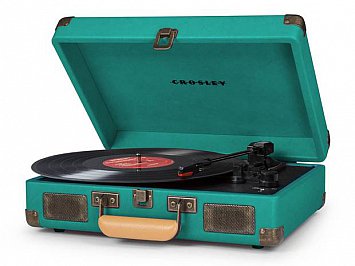 Just before we consider the best reissues of the year can we just pause for a moment and note that Jimmy Page is the year's most over-rated man: his photo autobiography was a crashing bore (unless you just want pages of an increasingly aging Jimmy playing guitar on page after page) and the Led Zeppelin reissues with additional material did little to enhance their legacy and much to diminish it.
Fortunately there were many other reissues which were deserving of attention, among them . . .
Lewis: L'Amour:
The mysterious Lewis recorded this debut album in '83 in Los Angeles and shortly thereafter dropped from sight. Although when Light in the Attic went to reissue this one they discovered another album by him . . . and it seems he had just kept recording, sometimes under other names. This is not just a good story but the wistful West Coast melancholy of this album is sheer delight.
For more on it at Elsewhere go here.
CSNY: Change Partners:
This four CD set captured the volatile partnership on tour in '74 at the top of their game and filling massive stadia. They had hits (solo and group), classic album tracks and some new material. This was the long promised set and given what Crosby has said about Young's new galpal it is doubtful they will ever get together on a stage again.
For more on this at Elsewhere go here.
Grace Jones: Nightclubbing Expanded:
One of the great albums just got got better, wider and deeper with a swag of extra tracks in this remixed expanded edition.
For more on it at Elsewhere go here.
The Beatles: In Mono:
One for the serious of course, the Beatles albums remastered in mono and on vinyl. The music as they and God intended. Revelatory in places even if this music was part of your DNA. (The Beatles US albums on Capitol box set is only for the extreme collector, see here)
For more on this at Elsewhere go here.
The Velvet Underground: The Velvet Underground and Nico, White Light/White Heat
These two box sets -- six discs for the first and three for White Light/White Heat -- was music which provided the platform for thousands of bands, a new way of thinking about rock music and a seachange in music, once people caught up with it. There was also the six-CD set of their third album (after John Cale left) but we simply couldn't afford that at the time.
For more on these first two however go here and here.
The Flying Nun vinyl reissues:
The Clean's Vehicle last year, this year their Anthology, three Bats albums . . . They just keep coming and allow a new generation to hear this music as it should be heard, and early fans to reaquaint themselves with old friends.
For more on this at Elsewhere go here and here.
The Dead Moon reissues
Dead Moon out of Portland epitomised lo-fi garageband rock in the late Eighties and their first three albums reissued are as viscerally thrilling now as they ever were. Timeless . . . and a tribute to the ailing Fred Cole.
For more on this at Elsewhere go here.
and finally
may we remind you of our on-going Bargain Buy series in which we pick out budget price reissues of albums and box sets. History going cheap. Check out some recent recommendations here.
OH! And the big one . . . Bob Dylan's Basement Tapes. Well, we've got this six CD set and are still wading through it. It's alternately fascinating or unlistenable. We might get back to you on this one in time. It takes time!