Graham Reid | | 3 min read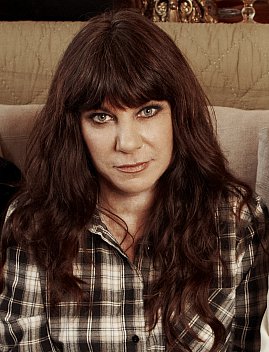 Sharon Finn has a successful life outside music (her own chandelier and decorative fittings company Sharondelier) but when the kids left home and she and her husband found they had time on their hands and a house full of musical instruments . . .
The surprise about Sharon Finn isn't that she has late in life found herself in a band (Pajama Club) but that she didn't get there sooner. After all, she has been surrounded by music and musicians for the greater part of her life by being married to Neil, having Tim as a brother-in-law and two children (notably Liam) who are musicians.
Pajama Club may be a deliberately downplaying band name, but their self-titled debut album has received favourably notices with writers quick to note that Sharon is no Linda McCartney.
Pajama Club were have to done a few shows in New Zealand around the album's release but they have been delayed until December (SFBHouse Wellington, December 3; Kings Arms, Auckland December 4) after dates in Australia, the UK and US.
From watching from the wings for decades, Sharon Finn now finds herself under the lights.
The first piece of music which really affected you was . . .

David Bowie - Moonage Daydream

Your first (possibly embarrassing) role models in music were . . .
Patti Smith

Lennon or Jagger, Ramones or Nirvana, Madonna or Gaga, Jacko or Jay-Z?
Lennon, Nirvana, Madonna, Jacko

If music was denied you, your other career choice would be . . .
Making stuff.

The three songs (yours, or by others) you would love everyone to hear are . . .
Daylight by Pajama Club, Real Late by Liam Finn, The Cobbler by Elroy Finn

Any interesting, valuable or just plain strange musical memorabilia at home?
Self portraits of all the musicians on 7 Worlds - some are very strange.

The best book on music or musicians you have read is . . .
Motley Crue - The Dirt

If you could get on stage with anyone it would be . . . (And you would play?)
James Brown - bass

The three films you'd insist anybody watch because they might understand you better are . . .
Star Wars, Alvin and the Chipmonks, Raising Arizona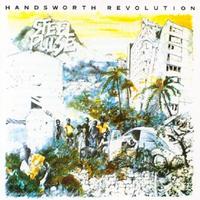 The last CD or vinyl album you bought was . . . (And your most recent downloads include . . .
Steel Pulse - Handsworth Revolution.

One song, royalties for life, never have to work again. The song by anyone, yourself included, which wouldn't embarrass you in that case would be . . .
Already living off "Don't Dream It's Over" - you only need one.

The poster, album cover or piece of art could you live with on your bedroom forever would be . . .
Deborah Smith photos.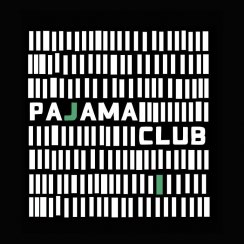 You are allowed just one tattoo, and it is of . . .
The classic heart with "Mum"

David Bowie sang, "Five years, that's all we've got . . ." You would spend them where, doing . . .?
At the beach hanging with our kids.

And finally, in the nature of press conferences in Japan, "Can you tell me please why this is your best album ever?"
Because it's my only album ever.