Graham Reid | | 8 min read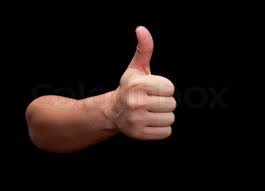 That time of year again folks when Elsewhere invites you to name one or two – or three or four -- albums which shook your tree during 2012. Elsewhere tried to keep up with the game and reviewed well over 200 albums (new, reissues) and a couple of dozen box sets. But we can't be everywhere.
If you want to see just what was covered at Elsewhere under "music" just go here and come back towards the most recent pages.
Check out the blues, reggae, world music and jazz pages also . . . as well Absolute Elsewhere where you will find artists and albums of all persuasions introduced and profiled.
I have posted my top 40 from what was reviewed but as I say, I couldn't be everywhere – indeed I was literally elsewhere when Jack White's Blunderbuss came out so big ones like that got away on me.
So feel free to add your choices at the bottom here by using the Post a Comment link (first name only required, keep it tight as the folks below have done, record label not required just artist, album title and a comment).
Or e-mail me your choices ("contact" bottom left) and I will post them for you.
If Elsewhere has reviewed one of the albums you choose I will highlight it to link to our review (and golly gosh hasn't Elsewhere reviewed a lot of them, not quite as favourably as you but . . .)
Ladies and gentlemen, the floor is yours, you can't be wrong . . .
We open with
Saskia

The Lumineers: The Lumineers. One of the few albums possessing the power to bring country/americana back into the spotlight - with songs that span from foot-stomping anthems such as 'Ho Hey' to transcendent ballads like 'Charlie Boy'. The band, who describes itself as being "born out of sorrow, powered by passion, ripened by hard work", brings a front-porch-performance feeling to an album that is infinitely enjoyable.
Geoff

The Punch Brothers: Who's Feeling Young Now?. Another return/revival of the banjo and fiddle, but done much more inventively than Mumford & Sons
Fiona Apple "The Idler Wheel etc etc". Literate writing and challenging shifts in tone
Death Cab For Cutie "Codes and Keys"(A 2011 release but I bought it in 2012). Coherent, interesting lyrics. Cinematic music.
Linda

Rufus Wainwright: Out of the Game. My favourite album of the year and you had to go to the concert to really appreciate it of course.
Graham

Scott Walker: Bish Bosch. Because it is not a retread of rock or roll.
Can: The Lost Tapes. Because no one else comes close.
Unthanks: Diversions Vols 1-3. Old school but accessible heartfelt modern history
Keith

Saint Etienne: Words And Music By Saint Etienne
. Any one of these tracks could be in the charts. They won't be, of course. I love this band. I love every second of the album.
Bob Mould: Silver Age
. Bob's still raging. Ranks alongside the best of Husker Du and Sugar.
Patti Smith: Banga. Inspired by "unique dreams and observations". Long may she continue to dream, especially if dreaming produces gems like this. Best record ever named after a dog.
Public Image Limited : This Is PiL. 
Cantankerous old bugger delivers flawed collection of songs with brio. It's all about the attitude.
Mike

Bob Mould: Silver Age. A great return to form for Mould, like the best of his early solo/Sugar albums but possibly better.
Devin Townsend Project: EPICLOUD. Unashamed bombastic metal, lots of catchy riffs and tunes. I saw an interview with him where he described it as love songs for people who have been married for years, a nice change from songs about the first few weeks/months.
Jeremy

Here We Go Magic: A Different Ship. Groovy, melancholy, uplifting, creative. A wonderful little album that lifts your spirits.
Jack White: Blunderbuss. Massive return to form marrying the White Stripes to his work with Wanda Jackson and Loretta Lynn. He makes the old sound new.
Bobby Womack: The Bravest Man In The Universe. I'm a sucker for these unexpected resurrections (Gil Scott Heron, Roky Erickson), but wow… soulful, dark, melodic, unique…. though the faux disco track near the end is my worst song of the year!
Mark Lanegan Band: Blues Funeral. How can someone be so prolific in side projects and still produce a record as creative and strong as this? An album that keeps on revealing itself after many listens.
Divine Fits: A Thing Called Divine Fits. Tui billboard – "Indie supergroup makes great album". Strutting 80's post punk from Spoon main man and Handsome Furs guy.
If I could fit two more in it would be Alt J – An Awesome Wave, and the Led Zepp Celebration Day DVD. But I can't, can I?
Trish

Lisa Miller: Meet the Misses (Love the arrangements and Lisa's diverse range of soft/sensual and subtle songs...produced arranged and supported (on guitar) by Shane O'Mara
Charles Jenkins: Love thy Crooked Neighbour with thy Crooked Heart. Alternative country from one of Melbourne's finest
Billy Bragg and Wilco: Mermaid Avenue. Salutations in song to Woody Guthrie whose music has become more relevant than ever before in these strange daze.
Blair
Paul Buchanan; Mid Air. Just needs "a" voice or rather "the" voice to draw you in and take solace and reflect. In truth this is nothing different from A Walk along the Rooftops in 1983 onwards as despite production backing changes over the years (criminally too little output though) it is Buchanan's Sinatraesque croon which always steals the show. An unheralded legend.
M. Ward; A Wasteland Companion: Always a quiet understated performer with emphasis on acoustic guitars , this had an expanded feel with piano and strings and female vocals. Great songs and production.

Bruce Springsteen; Wrecking Ball. Depite becoming too earnest for my liking in later years at least this wasn't destroyed by Brendan O'Brien's production (stand up The Rising and Magic). "We Take Care of Our Own" was almost like his 21st century Badlands. Does anyone else think he and latter day solo Joe Strummer have things in common artistically?
Al
Alabama Shakes; Boys and Girls
Farah Loux; Flow. This is good (Auckland band)
Bob
Geoff Muldaur; Texas Sheiks
The Secret Sisters; The Secret Sisters
Bach's Goldberg Variations, Kimiko Ishizaka on piano: I realise this last is not your usual genre, but this one is important because as far as I know it's the first open source album ever, as well as being a perfectly fine performance. The recording is free to download at up to 24/96 kHz, free to sample and remix; likewise the score is free to download in soft format and is free to be spliced and diced. One day, even Mickey Mouse may be freed from Disney's thrall.
Lee
Clap Clap Riot; Counting Spins. Carrying on where the Checks left off. No frills catchy rock.
Dexys; One Day I am Going To Soar. Kevin Rowland keeps getting better with age. This isn't Come On Eileen.
The Orb featuring Lee Scratch Perry; The Orserver In The Star House. This is going to get a lot of airplay over the summer.
Alabama Shakes; Boys & Girls. What Kings Of Leon would sound like if Janis Joplin was the singer
Mala; Mala In Cuba. Not a big fan of dubstep, This album has changed my mind.
Worthy of a mention:
Late Night Tales; Music For Pleasure. What the title says. I know it is a compilation but one of the best I have heard for a while. Think mirrorballs, rollerskating, and make out music. And it can't be all bad when 'she who must be obeyed' says " Wow, I can't believe I know every word to every song on the album".
Bruce Foxton; Back In The Room. Two parts Jam, one part awesome. Is this the long lost Jam album?
Jeff
Fiona Apple; The Idler Wheel etc. Having been introduced to Ms. Apple a few years ago by an astute Real Groovy employee I have looked forward to hearing any recordings by her. You truly never know what you are going to get. Her original and eclectic approach to lyrics, tunes and style is refreshing and even though some of her music takes a few concentrated listenings she almost always delivers.
Billy Bragg and Wilco; Mermaid Avenue. I know this is a re-release of an old series they did around Woody Guthrie's prolific catalogue, but again I find that their approach to Woody's songs shows a considerable degree of musicianship, skill and not being afraid of stepping away from the original style in which a lot of them were recorded. I have to keep reminding myself I'm not actually listening to the latest recording of theirs. I must admit after seeing Billy in concert here recently in Christchurch I have listened with newly opened ears and mind to his music.
Neil Young with Crazy Horse; Psychedelic Pill. For a great bit of noisiness done in Neil and Crazy's easily recognised style takes a lot of beating (though Blue Cheer's version of Summertime Blues gives them a run for their money) and it's good to hear and have confirmed that there are some ol' grunge rockers around who still have what it takes and can deliver it with a dose of panache.
Richard
Frankie Ocean; Channel Orange
Bobby Womack; The Bravest Man in the Universe (cos I got it from Elsewhere!)

Bat for Lashes; The Haunted Man

Sigur Ros; Valtari. Amazing album for driving through the Lindis Pass on sundown. Totally underrated (if that's possible for them) by critics and my mates as really "understated". Slow is good!
Ralf
Lydia Cole: Don't know the name of her record [Me and Moon] but saw her in the Kings Arms [venue/hotel] the other day; and she is wonderful - great talent and beautiful voice
Jack White; Blunderbuss. Great blues, bold and strong music from the heart
Arcades; Who's Most Lost? Clever and subtle minimal pop, great use of space to make the sounds transparent and light.
Various Artists; Born into This. A Rattle sampler but apart from 91 minutes on one CD, a great introduction into the wonderful variety of NZ music. Very well crafted and more should discover this.
I could carry on. Emeralds, Just To Feel Anything. All instrumental, nicely layered, often a real retro-electronic music/krautrock feel. They have a high output, often very diverse - some of them a bit patchy, but most of them are fun - good driving music. Some remastered Kraftwerk, David Sylvian and King Crimson - oh, they sound so fresh - a rediscovery… and many more . . .
But I could not do without Can; The Lost Tapes, which is a lovingly produced three CD set of their - until then- not utilised tapes. Essential stuff.
Andrew
My best albums are Privateering by Mark Knopfler. Blak & Blu by Gary Clarke Jr. Born and Raised by John Mayer. All three albums, to me, showcase the artist skills covering a range of styles, showing confidence in their songwriting and musical abilities. Really enjoyed each of these albums and recommend to all.
Clive
Dan Webber-Ash and Bone
John Hiatt-Mystic Pinball
Iris Dement-Sing The Delta
Sera Cahoone-Deer Creek Canyon
Gary Clark Jnr-Black and Blue
Jimmy La Fave-Depending on the Distance
Neil Young and CH-Psychedelic Pill
Chris Robinson Brotherhood-Big Moon Ritual
Bill Fay-Life is People
Bobby Bare-Darker than Light
Graham Parker-Three Chords Love
Bobby Womack-The Bravest Man in the Universe
Little Feat-Rooster Rag
Alabama Shakes-Boys and Girls
Richard Hawley-Standing at Skys Edge
Eleni Mandel-I Can See the Future
Jamey Johnson-Living for a Song
Calexico-Algiers
That's my top 25 in no particular order,except Dan Webber is top of list.Anyone who can write a song called 'Hank and Jesus' and you almost believe the story is amazing and in the same league as Bob and Bruce. Notable omission is the new Bruce Springsteen which did not work for me.