Graham Reid | | 14 min read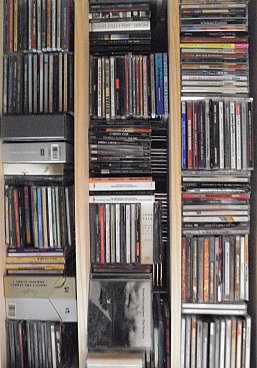 Well, we did our best. In 2012 Elsewhere reviewed over 200 albums (at least) at the Music from Elsewhere pages, essayed reissues at Absolute Elsewhere, interviewed many musicians and offered even more the chance to have their say through the Famous Elsewhere Questionnaire or our Other Voices Other Rooms pages.
In short, a lot of music of all persuasions – not just pop and rock but jazz, reggae, blues and world music – was considered for your consideration.
But of course many albums went right past me because they were already hugely popular and you knew about them, they just didn't make the cut under pressures of time (I have to find paying work to support this Elsewhere habit), or I was literally Elsewhere so missed them. That latter reason explains why neither Home Brew or Jack White's Blunderbuss made it to Elsewhere. I was in Britain, then Morocco listening to Berber music, when they were released.
But out of those many albums which appeared at Elsewhere here is my top 40, the albums I have listened to most and expect to be doing so for some time yet.
They are here in no particular order . . . although by sheer coincidence I note we open with the alphabetically-advantaged Aaradhna and close with a band brought you by the letter "Z".
Feel free to Post a Comment below . . . or pick your best of the year at the Readers' Choice here. If you want to skip straight past these pocket editions and go straight to all 40 original Elsewhere reviews of them, just go here.
Aaradhna; Treble and Reverb: Yes, it's a bit long at 17 tracks but this is snappy r'n'b pop which looks back to doo-wop and Motown as much as hooks in to the spirit of Amy Winehouse or neo-soul. After four years away Aaradhna also had a lot of smart, pointed and funny things to say about relationships. Weirdly this went largely ignored by local reviewers, or casually dismissed. Terrific pop with brains and wit. (For Elsewhere's original review go here)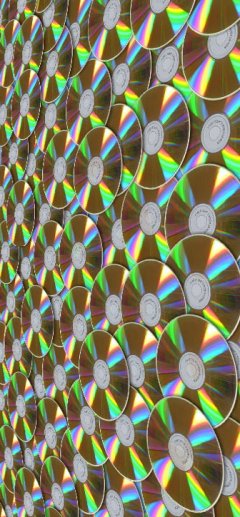 Scott Walker; Bish Bosch: Contemporary art music is what this is and of course it is a challenge, but Walker's peculiar take on lyric writing, sonic effects, the use of silence and the sheer sense of drama and urgency make this hard to turn away from and, after a couple of plays, utterly engrossing. Put in the hard yards and the rewards are multiple. (For Elsewhere's original review go here)

SJD; Elastic Wasteland: Singular songs of warmth, cool wit and heart-aching sentiments delivered by Sean James Donnelly's broad sonic palette of electronica and his effective use of changing vocal styles to suit the material. Intelligent, evocative and just plain enjoyable. Be warned though, it's one of the slow growers. (For Elsewhere's original review go here)

Cat Power; Sun: Reborn after a bad relationship and bankruptcy, Chan Marshall here dived into electronica, looked for the light instead of the darkness, balanced conflicting emotions and still managed to keep some semblance of pop (and even dancefloor-friendly songs). She's still uneasy and irritated, but those moods are kept in check. Standing in the sun. (For Elsewhere's original review go here)

John Cale; Shifty Adventures in Nookie Wood: Always the most musically interesting of the former Velvet Underground members, here Cale furthers his interest in hop-hop beats and production (and Autotune) while still being firmly in the edgy rock'n'roll camp and firing salvos at the madness of the modern world. (For Elsewhere's original review go here)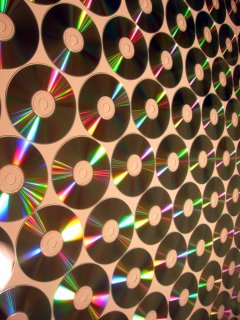 Neil Young and Crazy Horse; Psychedelic Pill: Across a sprawling double disc Young – with longtime fellow travelers – gets reflective about his life and generation, slo-mo trippy (the 27 minute opener Driftin' Back), offers a holy hymn in For the Love of Man and only sparingly do they deliver that archetypal Crazy Horse ker-thunk rock. Unpredictable as always. (For Elsewhere's original review go here)

Steve Kuhn Trio; Wisteria: Gorgeously understated jazz ballads or hints towards gentle swing and hard bop by 74-year old pianist Kuhn, drummer Joey Baron and guitarist Steve Swallow whose intuitive understanding is evident in every note and the spaces between. (For Elsewhere's original review go here)

Nathan Haines; The Poet's Embrace: After decades of being in the vanguard of trip-hop post-bebop and working with turntablists and remixers, saxophonist Haines stepped right back to classic jazz with this analogue album recorded live in the studio on vintage gear. It is warm, crafted, mature and came in a classy vinyl version which made the case even more that this was, as Haines wanted, a real jazz album. Mission accomplished. (For Elsewhere's original review go here)

Eleni Mandell; I Can See the Future: Extraordinary that this remarkable woman/songwriter/singer is so overlooked (this is her eighth album) by those who would be seduced by her blend of alt.folk, cabaret jazz and string-embellished folk-rock. As they say on the internet, "for fans of kd lang, Norah Jones, Melody Gardot, Norah Jones". But she's more than that, she's her own woman. (For Elsewhere's original review go here)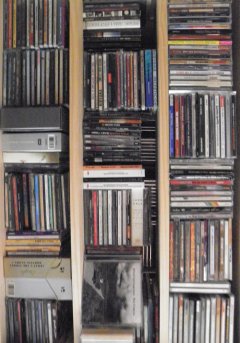 Lil' Ed and the Blues Imperials; Jump Start: At almost 60, Chicago blues guitarist Ed isn't going to anything different to what he has already been doing, play stinging, pointed, economic and incendiary six string – except when he pulls right back for broody and passionate ballads. Nope, nothing has changed and if this lacks just a little of the fire from 40 years ago you hardly notice it when this is turned up loud. (For Elsewhere's original review go here)

Janka Nabay and the Bubu Gang; En Yay Sah: Elsewhere may have missed some big names this year but it got this obscure outing from Sierra Leone expat Nabay who teamed up with an alt.rock band from Manhattan to delivered an urban, psychedelic world music of their own invention. (For Elsewhere's original review go here)

Rob; Make it Fast, Make It Slow: And we got this one too, the reissue of mid Seventies album by Ghanian singer Rob which is a steamer of sexuality and spirituality getting the slow boil with a horn section and some fascinating guitar and drum work. Might just be the stoner album of the year. (For Elsewhere's original review go here)

Mark Lanegan Band; Blues Funeral: Most often identified as a vocalist with QOTSA, Gutter Twins and Soulsavers, Lanegan's dark and weather-beaten baritone found its place in this singular vision of darkness which came with elevating guitars, a sense of hope and redemption where required and a collection of excellent songs which command repeat play. A dark diamond. (For Elsewhere's original review go here)

Sharon Van Etten; Tramp: New Jersey's songstress takes apart her life, losses and loves but turns them into something bigger and less personal in a cycle of songs of anger, disappointment, optimism and self-doubt. Produced by the National's Aaron Dresser and with an excellent pulled-together band (which has semi-celeb guests), this one isn't an easy ride but delivers on every track. (For Elsewhere's original review go here)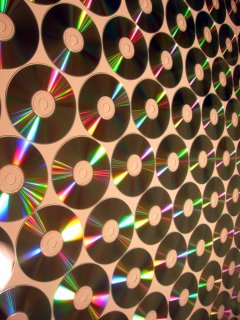 Leonard Cohen; Old Ideas: Under a deliberately ambiguous title, Cohen again served up his considered poetics, dry and self-deprecating humour ("he will speak these words of wisdom like a sage") and observations about mortality against the backdrop of subtle and supportive music from longtime friends. The old ideas are those of life, death, love, pain and forgiveness. Cohen remains a reassuring guide to them all. (For Elsewhere's original review go here)

Jim White; Where It Hits You: When his wife walked out on him for a younger man White poured his reflections into this album where the fallout, self-doubt and hope for redemption come in the context of slightly off-kilter sounds and broken-back ballads. Engrossing. (For Elsewhere's original review go here)

The Eastern; Hope and Wire: The Eastern's Adam McGrath is the most tough-minded of New Zealand songwriters and here, with his heart on his sleeve he leads this exceptional roots-rock band through politics and social issues as much as rollicking rock and real life stories which have been seen and lived, not filtered from media observations. Raw, authentic and great songs across a double disc. (For Elsewhere's original review go here)

The Amazing; Gentle Stream: Although they stood me up for an interview in Stockholm these Swedes are forgiven on the strength of this delightful album which channels the spirit of folk-rocking Laurel Canyon in the late Sixties through seductive psychedelic influences, nods to jazzy styles and breeze-blown melodies. A soundtrack for summer. (For Elsewhere's original review go here)

Patti Smith; Banga: With her excellent memoir Just Kids and now this exceptional album, Smith is on a late career roll. She only ever writes about what interest her (too often her life) but here her subject are broad – Amy Winehouse, Amerigo Vespucci. Maria Schneider, the Japan earthquake – and she sounds utterly engaged by them all. One of her essential albums. (For Elsewhere's original review go here)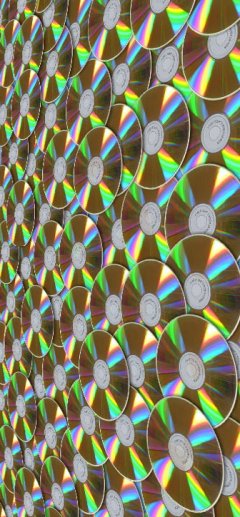 Jarrett, Garbarek, Danielsson, Christensen; Sleeper: Recorded in '79 but only now released, this live concert over two discs catches what might be considered a jazz supergroup on the ECM label and from elegant ballads to seriously deconstructed post-bop, the energy and empathy between the players is exceptional. They also have fun in places which is often a rare commodity in ever-so serious jazz. (For Elsewhere's original review go here)

Dictaphone Blues; Beneath the Crystal Palace: This pop-rock was far too clever, knowing in its influences, enjoyable and fun to ignore, although many seemed to. You can tick off an alphabet of references (Beatles, Badfinger, Big Star etc) but they are melded together so smartly you just have to smile and/or sing along. Serious or cynical? Who cares? (For Elsewhere's original review go here)

The Verlaines; Untimely Meditations: Graeme Downes remains one of the few vibrant and relevant artists from that first phase of Flying Nun in that he still delivers embittered social observations (and some personal ones too) and couches them in always interesting musical settings, here with horns, organ . . . If these are the end times then this Verlaines album has more than enough apocalyptic fury to be going out with. (For Elsewhere's original review go here)

Dr John; Locked Down: With Black Keys' Dan Auerbach bringing this one to life, the great Dr John was – once again – made relevant again (although his past few albums have been among his best in decades) and here that gumbo of funk, psychedelic soul, blues, rock and so on has an urgency (political too) which belies his years. (For Elsewhere's original review go here)

Mala; Mala in Cuba: Having written about this many months ago for an overseas website (which insists exclusive content for a long while) meant I was frustrated not to be able to post this at Elsewhere as other local reviewers much later leaped into it. No matter: here are Cuban sounds taken back to Brixton, knocked about and reconfigured and although not everything is the winner some writers might say, this certainly tips the scales in its favour. An album of legs, depth and reconstituted musicality. In other words it rocks, pops and worlds musics its way nto the brain, lounge and backyard. (For Elsewhere eventual review go here)
)Willis Earl Beale; Acousmatic Sorcery: A toss-up between this and Andre Williams with the Sadies' Night and Day for gruff and bluesy observations from the street-damaged, but Beale gets it by a nose with this Tom Waits-meets-Daniel Johnson gospel soul and poetics which come at you like a one-man band outside a liquor store at 11am when you are stopping by for a bottle to get you through the day. That kind of vibe. (For Elsewhere's original review go here)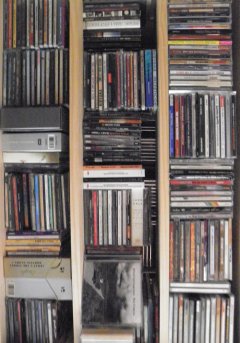 Clap Clap Riot; Counting Spins: A years in the making debut album which flirts with alt.rock and power pop in equal measure, keeps the melodies and hooks within easy reach and sounds just ragged enough to keep accusations of studio polish at arms length. Growing Up the great ignored Kiwi radio song of the year. (For Elsewhere's original review go here)

Beth Orton; The Sugaring Season: Just 10 songs in fewer than 40 minutes but that economy also tells you of the close focus Orton has brought to this collection which alludes mostly to breezy or poetically reflective Anglofolk and connects with that tradition from Fairport Convention and Nick Drake. One of those easily overlooked but mesmerising albums which, once discovered . . . (For Elsewhere's original review go here)

Trip to the Moon; The Invisible Line: A further installment of the unique vision of Trevor Reekie, Tom Ludvigson and friends to blur boundaries and simple make creative, intelligent, warm and engaging music which has reference points in jazz, rock, lounge, trip-hop, ambient, soundtracks, you-name-it but which always sounds spaced-out, spacious . . . Smoke 'em if you got 'em. (For Elsewhere's original review go here)

Lawrence Arabia; The Sparrow: This was easy. It received five star reviews (locally at least) and James Milne's languid vocal style, smart orchestrations and enticing lyrics seemed a natural for an audience in its late 20s wanting something more intelligent than four chord guitar rock but not yet wanting to wind down into alt.country singer-songwriters. This was elegant, understated and, as we observed, wise beyond its years. (For Elsewhere's original review go here)

Dudley Benson; Live Series Volume One: A toss-up between this and Anthony and the Johnson's Cut the World, both of which elegantly recontextualised the artist's songs in a live setting to great effect. But this gets the nod because of Johnson's long spoken-word piece Future Feminism (interesting once) and Benson keeps his eyes and ears focused on his elegant, beautifully arranged songs and brings them to life which an audible but gentle theatricality. More than a live album, a rethinking of the songs. (For Elsewhere's original review go here)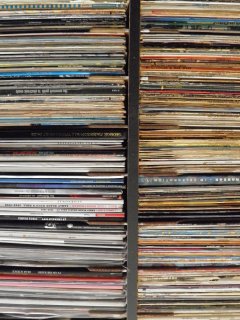 Alt-J; An Awesome Wave: Almost missed out even being listened to because of that threadbare word "awesome", but this English band took many influences and styles, shuffled the deck cleverly and came up with an album which was a constant surprise and delight, and which keeps you guessing. Strange vocals, fascinating quasi-pop sounds and a deck of cards with more than four aces. (For Elsewhere's original review go here)

Sera Cahoone; Deer Creek Canyon: On these songs of missing home and family, feeling emotionally adrift and of losing attachments, the pure voice of Cahoone is giving sympathetic musical settings from gentle folk, pedal steel fiddle etc. That downbeat context ideally suits this material and Cahoone's yearning is moving, heartfelt and connects straight to the heart. (For Elsewhere's original review go here)

Deep Sea Arcades; Outlands: Elsewhere can always find a place for smart pop-rock and this Sydney band delivered it on all counts by taking a smidgen from British influences (everyone from the Shadows to Oasis) and American power pop (Beach Boys too) and wrapped it all up on this impressive, enjoyable debut album. (For Elsewhere's original review go here)

Bob Dylan; Tempest: It's fashionable in some critical circles now to deride anyone for liking ol' Bob but the people spoke and took this up the charts globally, so he must be connecting on some level, to the chagrin of critics who know better. Aside from the over-long shape-shifting magic realism of the title track, this one caught Dylan on songs which went from the upbeat to the bleak, from the original to the borrowed. No one need defend liking this one, its old bones creak with life as Bob slouches towards the darkness carrying his heavy load. (For Elsewhere's original review go here)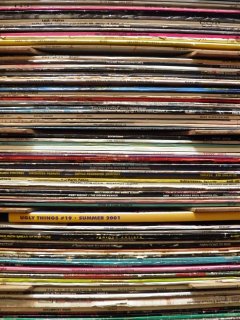 Sambasunda Quintet; Java: And now for something completely different? This group from West Java mostly seem a world away from the gamelan style on nearby Bali and their delightful songs can be spiritually transporting but also oddly like New Age pop. And you won't expect the gentle collision of Irish folk and traditional Javanese song. Yes, something completely different. (For Elsewhere's original review go here)

Flying Lotus; Until the Quiet Comes: From dreamscape ambient sonics to gloomy electro-noir (with Thom Yorke), this diverse but coherent collection has an ethereal quality in places (the airy vocalists) and some rude intrusions just to keep you alert. (For Elsewhere's original review go here)

Van Morrison; Born to Sing, No Plan B: Sounding almost at ease with himself in many places (almost), this collection is a continuation of his excellent 2008 Keep It Simple and although his voice will never be what it once was, these jazz and rhythm and blues songs are mostly tight and pointed. He's still annoyed about the usual slights (money, record companies, management) but his anger sounds tempered and the musical settings are often sublime, groove-riding melodies. Another Van to come back for. (For Elsewhere's original review go here)

Efterklang; Piramida: These sometimes strange, emotionally dislocating songs by a Danish trio (and helpmates) walk a fine line between romanticism and realism, and shuffle emotionally elevating melodies with delicious darkness. Another slow grower from a band you've never heard of. A real keeper and maybe even one of those private passions you'd rather not share. (For Elsewhere's original review go here)

Kora; Light Years: Maybe a little too long, but this meltdown of hip-hop beats, dub consciousness, rock and electronica (and more) is a real step away from the cliches of the post-reggae sound which is endemic in New Zealand. (For Elsewhere's original review go here)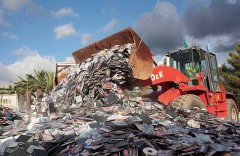 Zen Mantra: How Many Padmes Hum?: This should be included on the strength of its amusing title alone (and the track Karma's a Scam), but it's here because Christchurch's Sam Perry makes the kind of psychedelic pop that Syd Barrett might have done if he'd not got so lost so soon. And the album has a clever arc of increasing energy and edginess. On Auckland's excellent indie Muzai label. You should keep an eye on them, and ears on this album over summer. (For Elsewhere's original review go here)
That's it, now have your say on these via Post a Comment . . .