Graham Reid | | 6 min read
Responding to Elsewhere's recently posted all-inclusive Cornerstones collection -- 101 albums which could be the building blocks of a decent CD collection -- my 101 list includes all genres, it's just that the albums that I have never got sick of tend to lie outside popular music. This is my cornerstone collection, the discs that have sustained me over the years. As requested, I have got rid of some compilations, aside from some which were compiled from 78's and singles or which have some "conceptual continuity".
[Editor's note: Where Elsewhere has written about one of Graham Donlan's choices or there is some relevant story, I have added the link to it. Interestingly a number of Graham's choices are in our Essential Elsewhere pages.]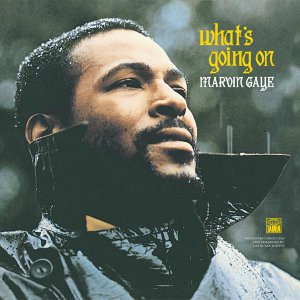 1. Marvin Gaye – What's Going On
3. Van Morrison – Astral Weeks
5. The Band (eponymous 2nd album)
6. John Coltrane – A Love Supreme
7. Blind Willie Johnson – The Complete Columbia Recordings
8. Don Cherry – Relativity Suite
9. Jack Bruce – Songs For A Tailor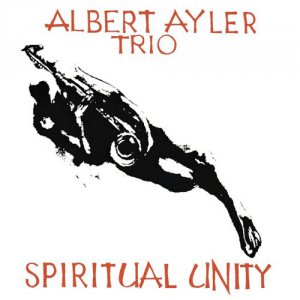 10. Albert Ayler – Spiritual Unity
11. Miles Davis – Sketches Of Spain
12. Jimi Hendrix – Electric Ladyland
13. Leon Thomas – Spirits Known & Unknown
14. Art Ensemble Of Chicago – Bap-Tizum
15. Dollar Brand (Abdullah Ibrahim) – African Piano
16. Horace Silver – United States Of Mind: That Healin' Feelin'
17. Lonnie Liston Smith & The Cosmic Echoes – Expansions
18. Terry Callier – Time/Peace
19. Orchestra Baobab – Pirate's Choice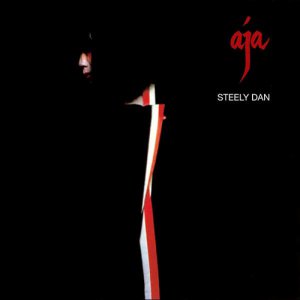 20. Steely Dan – Aja
21. The Real Bahamas Volumes 1 & 2
22. War – The World Is A Ghetto
23. Human Arts Ensemble – Under The Sun
24. Salif Keita – Soro
25. Frank Zappa – Hot Rats
26. Stevie Wonder – Talking Book
27. Santana – Caravanserai
28. Julius Hemphill – Dogon A.D.
29. Ornette Coleman – The Shape Of Jazz To Come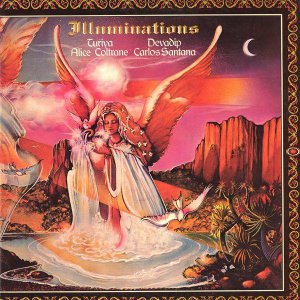 30. Devadip Carlos Santana & Turiya Alice Coltrane – Illuminations
31. Bunny Wailer – Blackheart Man
32. Captain Beefheart & The Magic Band – Trout Mask Replica
33. Fela Kuti – Alagbon Close
34. Miles Davis – In A Silent Way
35. Azteca (1st)
36. The Wailers – Catch A Fire
37. Randy Weston – The Spirits Of Our Ancestors
38. Chick Corea – Return to Forever
39. Pink Floyd – The Piper At The Gates Of Dawn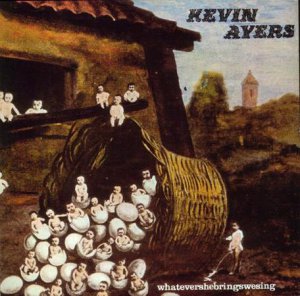 40. Kevin Ayers – Whatevershebringswesing
41. The Gipsy Kings – Roots
42. Herbie Hancock – Mwandishi
43. Shivkumar Sharma, Brijbushan Kabra & Hariprasad Chaurasia – Call Of the Valley
44. Sly & the Family Stone – Stand
45. Isaac Hayes – Hot Buttered Soul
46. Funkadelic – Maggot Brain
47. Rotary Connection – Aladdin
48. Bobby Bland – Two Steps From The Blues
49. Serge Gainsbourg – Histoire De Melody Nelson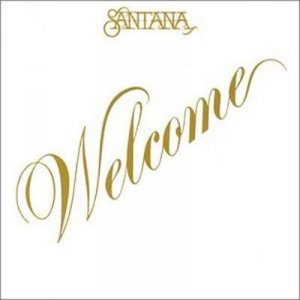 50. Santana – Welcome
51. Gary Burton – A Genuine Tong Funeral
52. James Brown – Live At The Apollo
53. Osibisa (1st)
54. Bill Evans – At The Village Vanguard
55. Marvin Gaye – Let's Get It On
56. Ahmad Jamal – At The Pershing/But Not For Me
57. Gary Bartz NTU Troop – Harlem Bush Music: Uhuru
58. Pharoah Sanders – Thembi
59. Robert Johnson – The Complete Recordings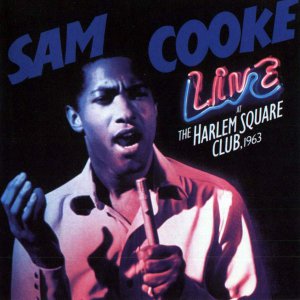 60. Sam Cooke – Live At The Harlem Square Club 1963
61. Aretha Franklin – I Never Loved A Man
62. The Staple Singers – Respect Yourself
63. Stan Getz & João Gilberto – Getz/Gilberto
65. Sly & the Family Stone – There's A Riot Goin' On
66. Terry Callier – TimePeace
67. McCoy Tyner – Extensions
68. Alice Coltrane – Journey In Satchidananda
69. Minnie Riperton – Come Into My Garden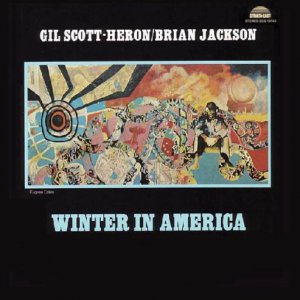 70. Gil Scott-Heron – Winter In America
71. Georgie Fame – Rhythm And Blues At The Flamingo
72. Ray Charles & Milt Jackson – Soul Brothers
73. Mississippi John Hurt – Today!
74. Charlie Haden – Liberation Music Orchestra
75. Thelonious Monk – Live At the Five Spot
76. Billie Holiday – Greatest Hits (Decca recordings)
77. Charlie Parker – Yardbird Suite: The Ultimate
78. Wolfgang Amadeus Mozart – Requiem (Schreier)
79. Dr. John The Night Tripper – Gris-Gris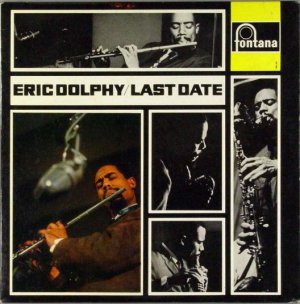 80. Eric Dolphy – Last Date
81. Sonny Rollins – Saxophone Colossus
82. Marion Brown – Geechee Recollections
83. Frederick Delius – Beecham Conducts Delius (Beecham/RPO)
84. Henry Purcell – The Fairy Queen (Christie/Les Arts Florissants)
85. Mose Allison – Greatest Hits (Prestige)
86. Lambert, Hendricks & Ross – The Hottest New Group In Jazz
87. Miles Davis – Bitches Brew
88. Santana – Abraxas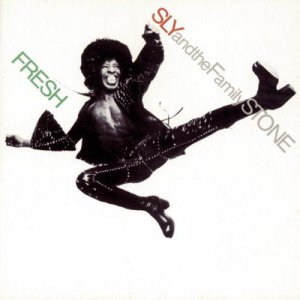 90. Sly & the Family Stone – Fresh
91. Kuumba Toudie Heath – Kawaida
92. Tim Buckley – Greetings From L.A.
93. Carla Bley – Escalator Over The Hill
94. Miles Davis – Steamin' With The Miles Davis Quintet
95. Al Green – I'm Still In Love With You
96. Randy Weston – Tanjah
97. Van Dyke Parks – Discover America
98. Ann Peebles – I Can't Stand The Rain
99. Louis Moholo – Spirits Rejoice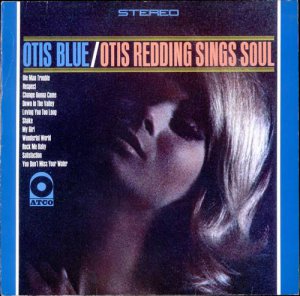 100. Otis Redding – Otis Blue
101. Louis Armstrong – Best Of The Hot 5 & Hot 7 Recordings
Graham Dolan tells us "I was born in a chapeau in the South of France (an obscure village on the edge of Manchester). My father was from Lancashire and my mother from Yorkshire, so, as a result, we had a miniature 'War Of The Roses' several times a month. Subsequently, my family dispersed and I came to Godzone at the tender age of seventeen. This was a big step for a young, naive lad, especially with the language difficulties, bizarre customs and lack of double-decker buses.
"My immense love of music really began during the 'Beat Group' era, I fanatically monitored the progress of hit singles up and down the UK charts, but later I tried to obtain every Motown and Stax soul single ever released in Britain. This caused such great trauma to my fragile young mind that I then worked my way through psychedelia, folk-rock, jazz-rock, heavy metal, progressive rock, soft rock, etc. before finally discovering jazz, blues and world music. My life has gone to hell ever since.
"I have worked (among other things) as a journalist, factory hand, guillotine operator (industrial sadly!), as a clerk in the British civil service, as a postie and I managed music retail outlets before finally winding up in the health sector because nobody else would have me.
"I have hosted a three-hour radio show called "Music Without Frontiers" on The Most FM (Sunday, 10am) for almost 12 years, I have received very few complaints and the ones that did 'moan' disappeared under bizarre circumstances."
Other Voices Other Rooms is an opportunity for Elsewhere readers to contribute their ideas, passions, interests and opinions about whatever takes their fancy. Elsewhere welcomes travel stories, think pieces, essays about readers' research or hobbies etc etc. Nail it in 1000 words or fewer and contact graham.reid@elsewhere.co.nz.
See here for previous contributors' work. It is wide-ranging.