Graham Reid | | 9 min read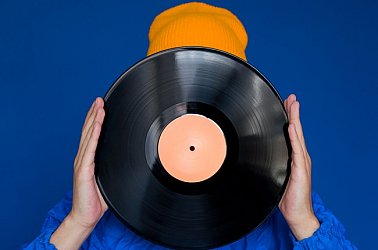 As we sometimes remind, we can blame or thank Bob Dylan perhaps, after all it was his five record, 1985 Biograph box set of rare tracks and unreleased material which alerted record companies and the marketplace there was interest in such things.
Five years later the first of his Bootleg Series box sets confirmed it.
Since then it has been open slather.
Here Elsewhere picks the best of the reissue box sets and some welcome returns we wrote about this past year.
And no, Let It Be isn't in here because as we said at the time in our review, none of the extra tracks forced any kind of serious rethink of the music.
The Get Back film (and book) did that.
So here we are just singling out old music which appeared renewed or anew . . always remembering, these are just from those we wrote about.
Our first dozen, in no particular order, are . . .
.
The Beach Boys: Feel Flows, The Sunflower and Surf's Up Sessions 1969-1971
Perhaps because captain Brian Wilson was often missing in action, the rest of the band had to step up and keep the ship sailing. And what this set proves is that while the two titular albums were uneven there were some beautifully polished, archetypal, Beach Boys songs in their midst as well as a number of songs by Dennis Wilson ("the late blooming George Harrison of the band" we said) coming through but which didn't make the final cut.
We also said, "This is a lot of Beach Boys – and the songwriting quality sometimes dips – but across four LPs you'll be in no doubt about their unique sound and particular gifts. And even that lesser material is elevated by the arrangements, musicianship and those classic harmonies".
You can read our full review here
.
Nancy Sinatra: Start Walking 1956-1976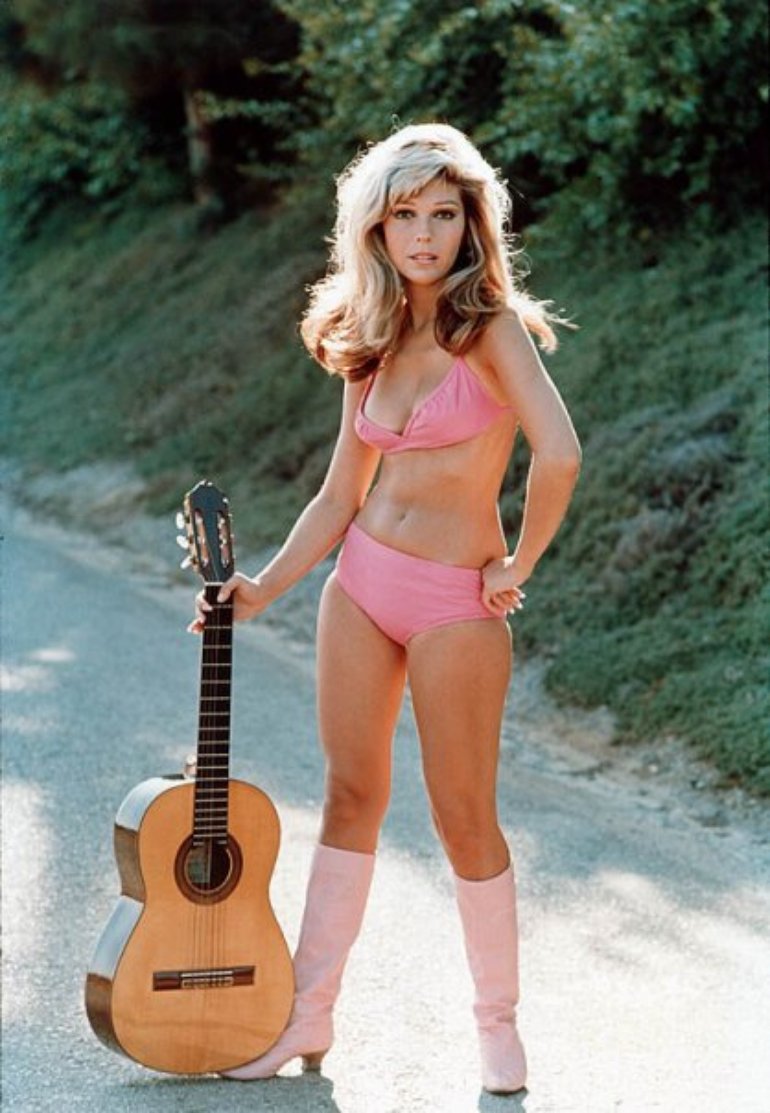 Although for some she was just a pop culture figure with a few hits, those who know more recognize the cool breadth of her work with Lee Hazlewood, and on her own.
This 23-song collection wrapped up many of the sides of her musical personality and we also noted, "What stands out here are the exceptional arrangements for strings and horns, and the deft sonic touches which Hazlewood adds to create a sudden tweak in the ear or suggest another dimension being created beyond the ordinary".
You can read our full review here
.
Bob Dylan: Springtime in New York 1980-1985
Volume 16 in the on-going Bootleg Series came as a double CD which seemed a sop to commercial constraints but the five disc set revealed the greater picture and although this wasn't a promising period, once again the devil and God were in the details.
We said: "This set is best heard as a sequel to Trouble No More where that dynamic and often angry "Christian period" is being left behind, although not entirely. Dylan did release some wonderful songs in the five or six years covered here, not the least Every Grain of Sand (on Shot of Love), the enjoyably opaque Jokerman (Infidels), Tight Connection to My Heart, When the Night Comes Falling From the Sky (Empire Burlesque), and especially the exceptional Blind Willie McTell which he left off Infidels (but appeared on Bootleg Series Vol 1-3 box set)".
You can read our full review here
.
Jay Clarkson: Kindle
Singer-songwriter and fiction writer Clarkson released this album in '99 and watched it disappear, in part because she had been mostly absent from the world of music for well over a decade. But this reissue of these home-recordings confirm what a fine collection it was then . . . and is now.
We said: "It would seem to fit right into the contemporary, home-recording world of mysterious, melodic and intimate alt.folk.
You can read our full review here
.
George Harrison: All Things Must Pass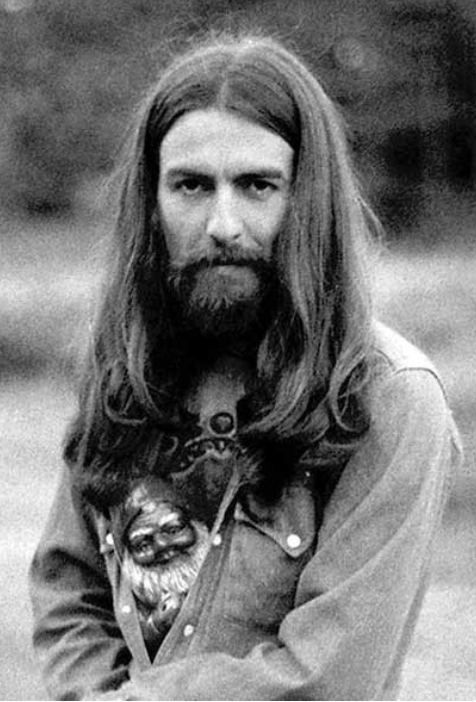 His post-Beatles' masterpiece (a few songs of which he aired for the band as heard in the Get Back film) has been reissued previously but here reappears remixed and with some genuinely interesting demos, outtakes and enjoyable studio jams.
We said: "Still surprisingly relevant with its themes of love, compassion and spirituality and the expanded edition certainly includes gems to chivvy out: his demos of Isn't It A Pity and Run of the Mill; the nine minute-plus jam on Hear Me Lord; I'd Have You Any Time . . ."
You can read our full review here
.
Pitch Black: Futureproof
Double vinyl reissue of Paddy Free and Mike Hodgson's debut as the game-changing electronica duo Pitch Black who, as we noted, "understood the difference between an album for home entertainment and a more commanding live showing".
We also said this: "Pitch Black were originals and originators, and here across four sides of vinyl in a gatefold sleeve is the evidence of how quickly they established their unique and appealing sound. After this it was all up and up into more ambitious and wider screen sonic adventures".
You can read our full review here
.
John Lennon: Plastic Ono Band
His harrowing, cathartic, therapy-in-song album which drove the final nail into the Beatles' coffin might not seem one to expand to six discs and two Blu-Rays. Yet the alternate takes and demos can be even more caustic (or sensitive), although we'd say that is for completists. The double vinyl edition would suffice for most.
We said: "Plastic Ono Band was and remains, a courageous, honest, relentlessly self-obsessed and often emotionally lacerating album about his damaged childhood ("Mother, you had me but I never had you . . . Father, you left me but I never left you" on the throat-damaging screams of Mother), insecurities and the price of fame".
You can read our full review here
.
Weta: Geographica
One album then gone for the incredibly promising Weta helmed by Aaron Tokona who died as this 20thanniversary double vinyl reissue of their album was being prepared. Bringing hard rock, powerful melodies and just the lightest touch of progressive rock to the mix, Geographica remains an outstanding statement which we said, "was immediately recognised as an exceptionally accomplished, diverse rock album with the sonic polish to tip it into mainstream acceptance".
You can read our full review here
.
Voom: "Hello are you there?"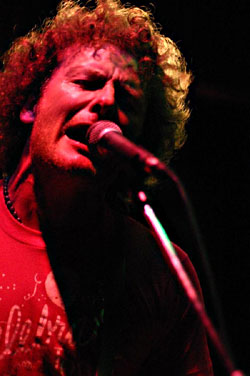 Buzz Moller's idiosyncratic pop was always intelligent but this reissue of Voom's second album which came out on Lil' Chief also reminded you of just what a craftsman he was when it came to melodies and arrangements.
Although the lazy humour of Happy Just Bumming Round still deserves to be a hit.
We said: "There are very beautiful songs here – among them the pop ballad I Want My Baby and the slow No Real Reality – and the songs err towards the quiet end of the spectrum which makes them even more engrossing as you lean in".
You can read our full review here
.
Dimmer: We Believe You Are A Star
Very welcome vinyl reissue of Shayne Carter's debut outing with/as Dimmer where he stepped away from guitar-driven rock and embraced grooves, beats, soul music, hip-hop scratchiness and more.
We said: "I Believe You Are a Star is a hypnotic album, more a darkly beautiful soundscape than a collection of songs. Although it is certainly that too.".
You can read our full review here
.
The Chills: Submarine Bells
Shayne Carter says I Believe You Are a Star is his best album and although hyper self-critical Martin Phillipps might not say the same of Submarine Bells many others would.
Dreamy pop, the uplifting Heavenly Pop Hit, folk-rock and so much more woven onto a single album.
We said: "Here were literate pop hits from heaven and a more earthly realm (born of a remote city at the bottom of the planet) which rarely sounded so enjoyable and . . . yes, timeless. An essential album."
You can read our full review here
.
And six album we never heard at the time but which got released in 2021
.
Neil Young and Crazy Horse: Way Down in the Rust Bucket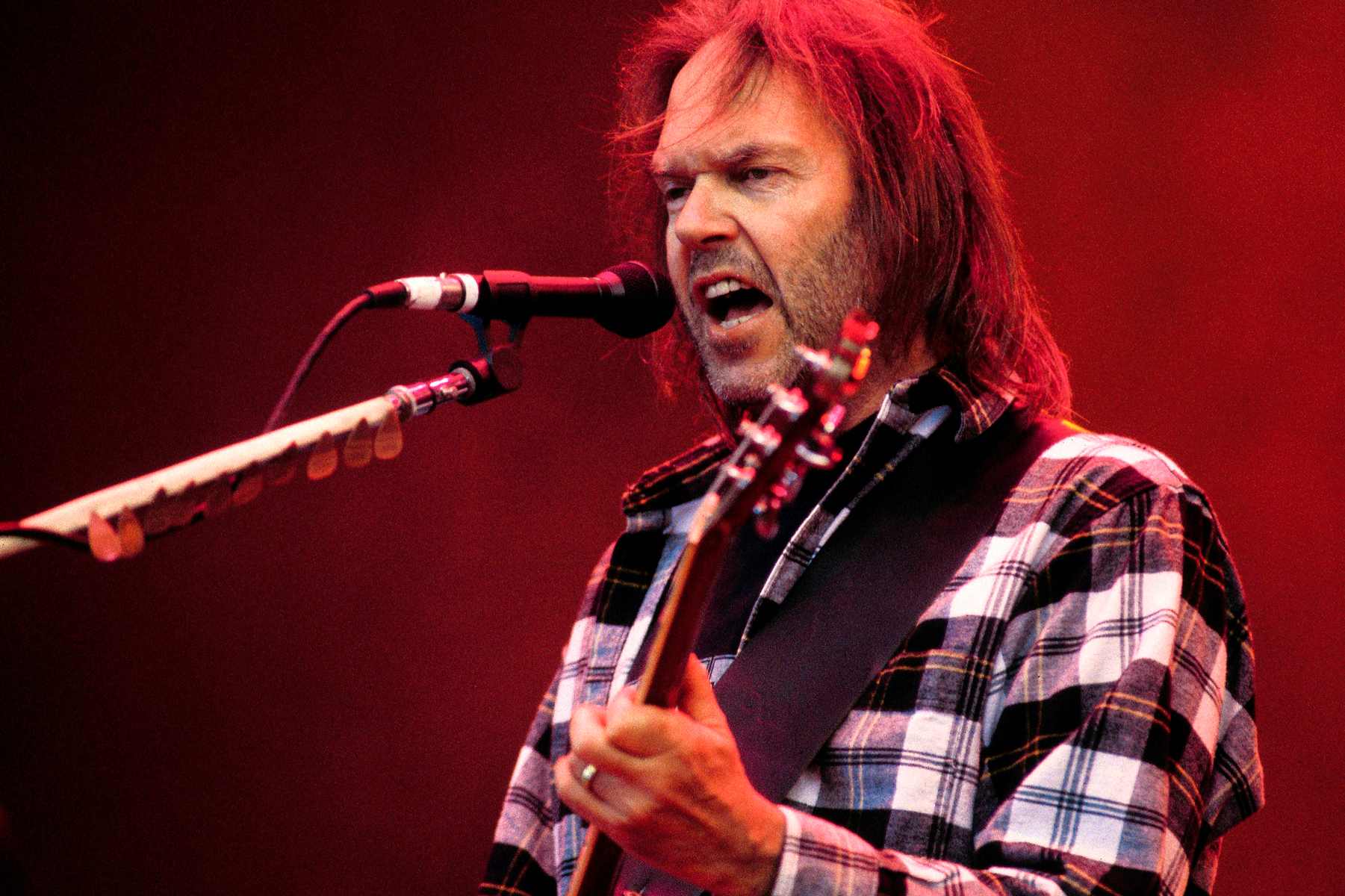 Another year, another few albums hauled from Neil Young's vast vaults. Or maybe even a new album (which usually sounds like something hauled from the same vault).
But every now and again . . .
This two and half hour live album with the great Crazy Horse line-up from 1990 pulled in classics, new material from his Ragged Glory album, extended jams with the band . . .
We said: "Elsewhere has always favoured Young's rock music over his often whiny country/folk style so this one really hits the spot. One of the few essential Neil Young albums of the past decade."
You can read our full review here
.
John Coltrane: A Love Supreme, Live in Seattle
The great John Coltrane only performed his masterwork live on two occasions: in Antibes, France and at this concert in Seattle three months later. By this time in '65, Pharoah Sanders and Donald Rafael Garrett were in the band (a second tenor player and second drummer respectively) and the music was being pushed further outward, and sometimes the players dug in harder.
That makes this a challenge as it pointed towards his more expressionist and challenging work in the two years he had left. So it would be understandable if most wanted to stick with the sublime studio recording of his suite, but as we said, this is "an extraordinary album and a valuable historical document . . . but only if you come to it backwards from the overwhelming avant-garde of Ascension of later that year and his subsequent, demanding late career albums".
You can read our full review here
.
Karen Black: Dreaming of You 1971-1976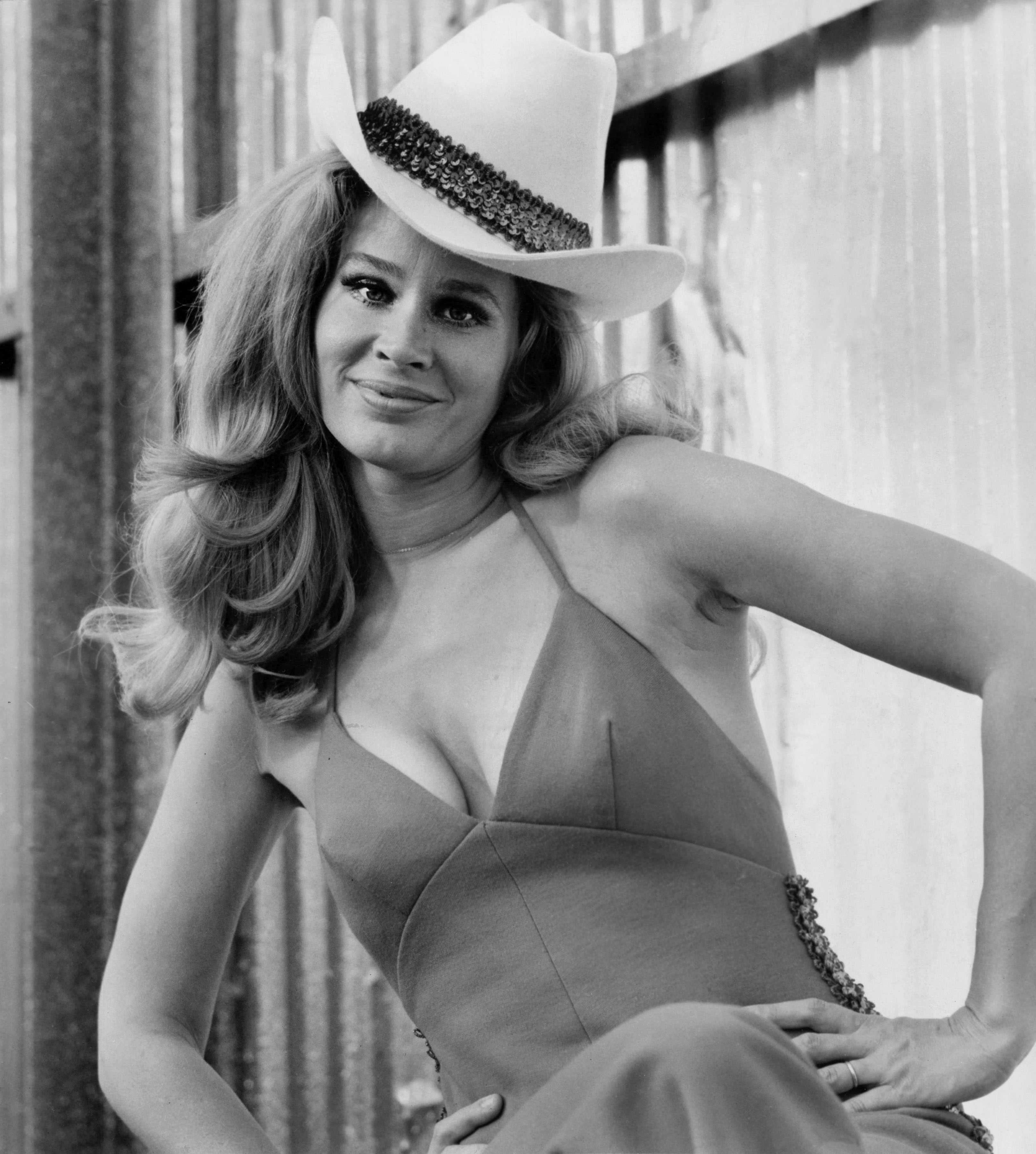 Best and perhaps only known as an actress, and a damn fine one, Karen Black was also an aspiring singer-songwriter but her music career was marginalised by her film career.
This collection of songs unearthed suggested she – with some guidance perhaps – had the makings of a very distinctive singer-songwriter.
But these songs went unheard, until now.
We said: "With a sharp, confident voice that cuts through on songs which move from dark folk (It All Turned Out The Way I Planned It) to country ballads, Black might not be the easiest proposition but a song like You're Not in My Plans sits directly between a nasty, early Dylan song and an American Marianne Faithfull when Faithfull's voice had hardened.
"Then there are oddities such as the title track which sounds like a lo-fi folk-country version (on ukulele) of a song from a musical. It's rather delightful however as Black adopts a very different voice, much like an actress adopts a new role".
You can read our full review here
.
Miles Davis: Merci Miles!
Recorded live at a festival in France just months before Miles Davis' death this, with his electric band (many of whom played with him when he came to Auckland), finds him maybe defaulting a bit to much to funk and letting the band do the heavy lifting but when he plays he is economic and sometimes heartbreakingly fragile.
We said: "Those believing he was weak and coasting near the end might reconsider their position with the latest from the vaults".
You can read our full review here
.
Don Cherry: The Summer House Sessions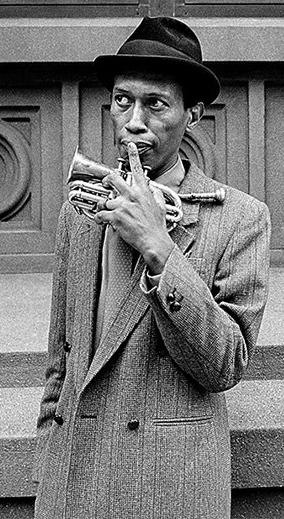 Not a concert or even a jam but freewheeling live recordings in a summer house near Stockholm in '68 where the great trumpeter and his saxophonist/engineer Goran Freese invited in various musicians on saxes, flutes, drums and more.
We said: "Because of the international make-up of the ensemble these are sometimes riots of colour and sound which largely set aside solos for energetic parallel interplay . . . limber, energetic and loose (but sometimes claustrophobically enjoyable) and anyone who knows Cherry's work around this period and after will find this quite thrilling".
You can read our full review here
.
Keith Jarrett: Budapest Concert
All we will have now from the great Keith Jarrett (who is seriously ill and impaired) will be albums from concerts or studio sessions, like this concert from 2016.
His customary improvised mix of muscular and ballads about which we noted "the most emotionally engaging pieces are those more reflective ones and the encore of two ballad standards, It's a Lonesome Old Town (which he also played in Munich) and a wonderfully thoughtful and mostly faithful Answer Me".
You can read our full review here