Graham Reid | | 6 min read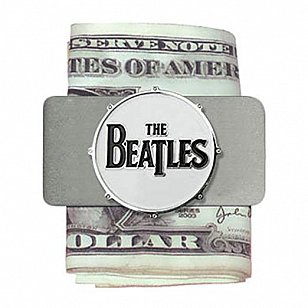 Should anyone still be in any doubt, let's be clear. That long and winding road which Paul McCartney sang about half a century ago leads from the office of the Beatles' Apple accountants and marketing department to your wallet.
How does it do that?
Let me count just some of the ways.
Since the Beatles' final recordings 50 years ago there have been constant reissues and new formats, compilations and expanded collections, videos into DVD then Blu-Ray and . . . it just keeps coming.
The original albums were reissued on CD in the late Eighties but no one thought much of the sound quality and so came the remastered CD versions in mono and stereo box sets, then the same again in vinyl box sets.
There were the three Anthology double CD sets (to coincide with the book and five double DVDs of the same name), the Magical Mystery Tour box set of replica double EP, booklet and the film on Blu-Ray and DVD, A Hard Day's Night and Help! and Yellow Submarine on DVD and Blu-Ray, and more recently Sgt Peppers, the White Album and Abbey Road have been given major re-release and expansion in remixed editions.
Add in compilations down the years like the two double vinyl Red and Blue collections, the 1 collection of their chart toppers (with the tie-in DVD collection of video clips), the editions of Beatles at the BBC (available on double and triple vinyl as well as CD), Live at the Hollywood Bowl, the CD box sets of Japanese and American versions of their albums, the seven record singles box set of Christmas messages, the Love remix album album, the limited edition of four seven inch vinyl singles in a box reissued for Record Store Day in 2011 and . . .
It just keeps coming.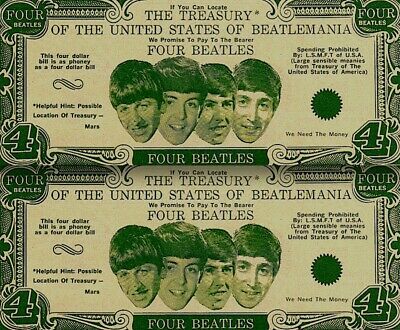 And next year there will be the film and Let It Be album reissued in as-yet-unknown but obviously expanded editions.
We've said before that the Beatles is the gift that just keeps giving, but on the far end of that long and winding road from Apple they are also the gift that just keeps taking from Beatle fans.
Certainly much of this is wonderful to have – Elsewhere wouldn't be without most of it and have written favourably – but . . .
It just keeps coming.
And before next year's credit card gouging Let It Be whatever sets there is something released on November 22 which was unexpected.
It is a box set of the Beatles' UK singles across 23 seven inch vinyl records (22 original singles re-presented plus the Threetles' Free as a Bird b/w Real Love). They come in international picture sleeves with a 40-page booklet of photos and such (see clip below) with an essay by the now go-to Beatle writer Kevin Howlett.
It's not the first such re-packaging of these singles – there was a set released in '76 – but this one (which comes in perilously close to $500 in New Zealand) of course features the remastered versions.
No one would seriously deny the power and impact of these songs at the time (and maybe even now), many of which were not on Beatle albums.
Nor that the Beatles' B-sides (like This Boy, She's a Woman, I'm Down, Rain and I Am the Walrus) were masterpieces in miniature.
And of course there were cornerstone double A-sides like We Can Work It Out/Daytripper and Penny Lane/Strawberry Fields Forever.
But, international sleeve art aside, most Beatle fans would have all these songs . . . if not in a number of versions, masters and mixes.
One for the collectors and obsessives then?
Los Beatles estan de vuelta . . . και έχουν έρθει για τα χρήματά σας . . . en gang till.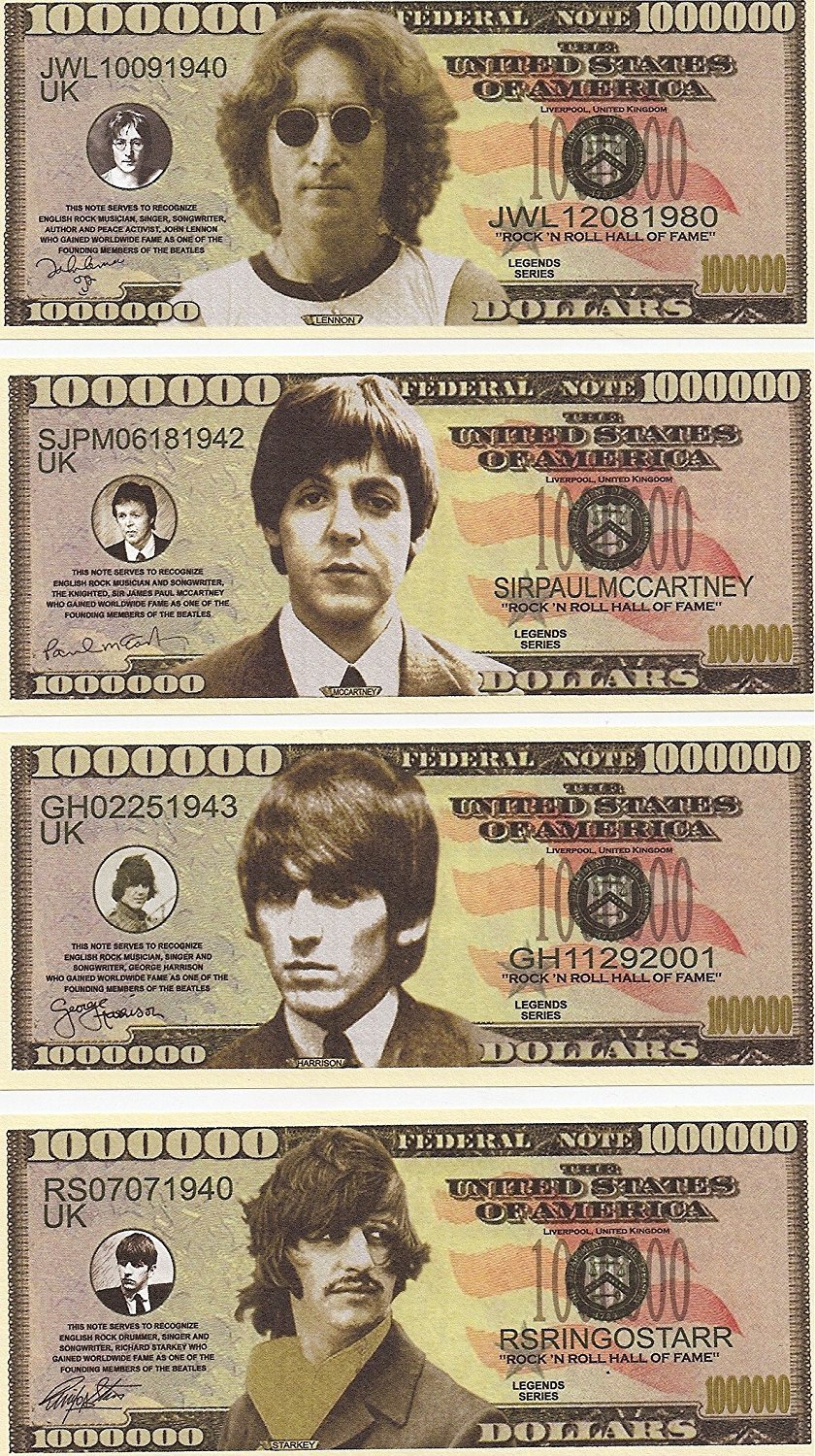 The Beatles, 'The Singles Collection' Track Listing
1962 [sleeve art: U.S.]
A:
"Love Me Do"
B: "P. S. I Love You"
1963 [sleeve art: Italy]
A: "Please Please Me"
B: "Ask Me Why"
1963 [sleeve art: Norway]
A: "From Me to You"
B: "Thank You Girl"
1963 [sleeve art: Greece]
A: "She Loves You"
B: "I'll Get You"
1963 [sleeve art: Chile]
A: "I Want to Hold Your Hand"
B: "This Boy"
1964 [sleeve art: Austria]
A: "Can't Buy Me Love"
B: "You Can't Do That"
1964 [sleeve art: Holland]
A: "A Hard Day's Night"
B: "Things We Said Today"
1964 [sleeve art: Sweden]
A: "I Feel Fine"
B: "She's A Woman"
1965 [sleeve art: Spain]
A: "Ticket to Ride"
B: "Yes It Is"
1965 [sleeve art: Belgium]
A: "Help!"
B: "I'm Down"
1965 [double A-side / sleeve art: France]
A: "We Can Work It Out"
A: "Day Tripper"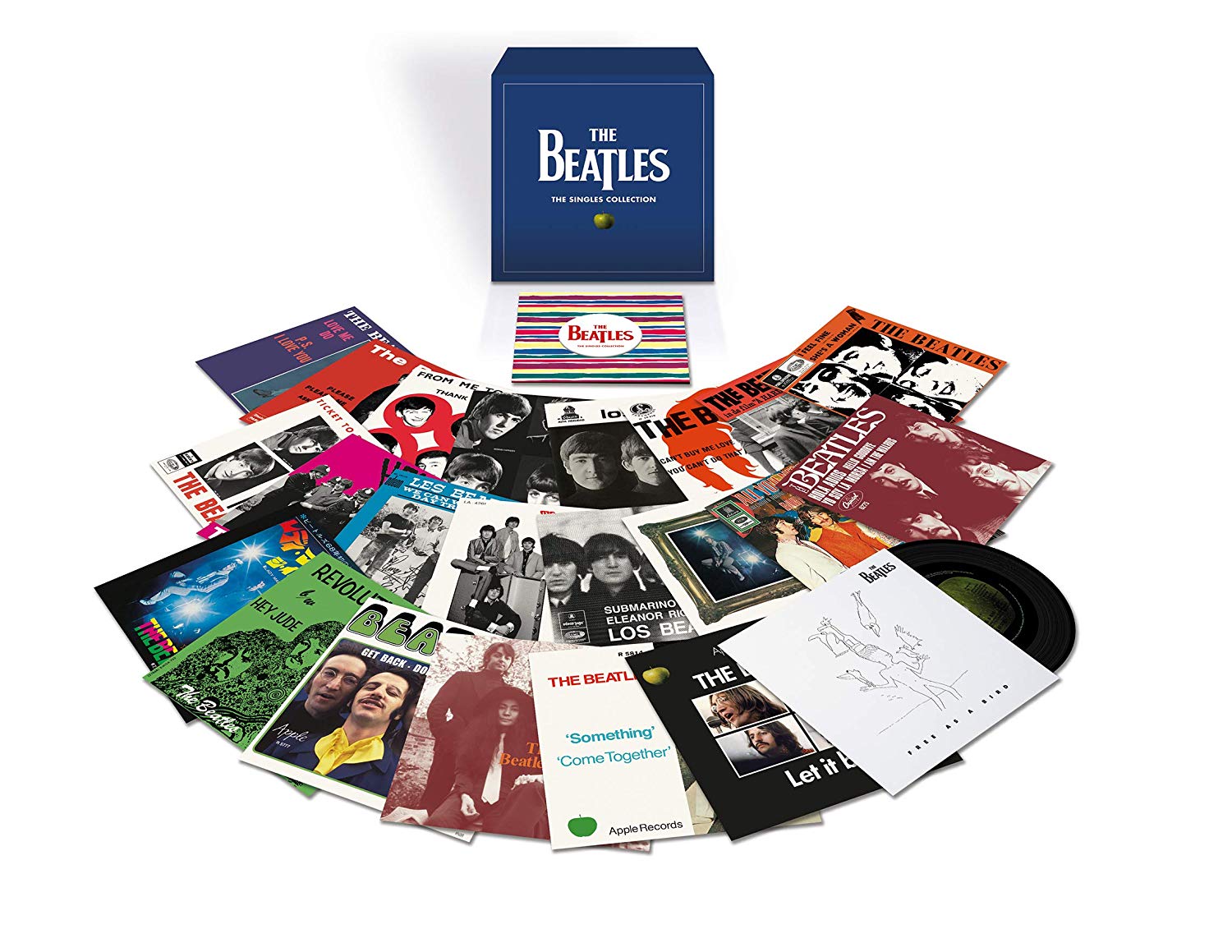 1966 [sleeve art: Turkey]
A: "Paperback Writer"
B: "Rain"
1966 [double A-side / sleeve art: Argentina]
A: "Eleanor Rigby"
A: "Yellow Submarine"
1967 [double A-side / sleeve art: Australia]
A: "Strawberry Fields Forever"
A: "Penny Lane"
1967 [sleeve art: West Germany]
A: "All You Need Is Love"
B: "Baby, You're a Rich Man"
1967 [sleeve art: Mexico]
A: "Hello, Goodbye"
B: "I Am the Walrus"
1968 [sleeve art: Japan]
A: "Lady Madonna"
B: "The Inner Light"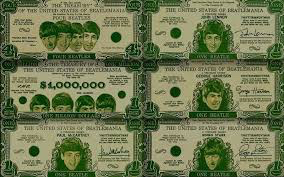 1968 [sleeve art: South Africa]
A: "Hey Jude"
B: "Revolution"
1969 [sleeve art: Denmark]
A: "Get Back"
B: "Don't Let Me Down"
1969 [sleeve art: Portugal]
A: "The Ballad of John And Yoko"
B: "Old Brown Shoe"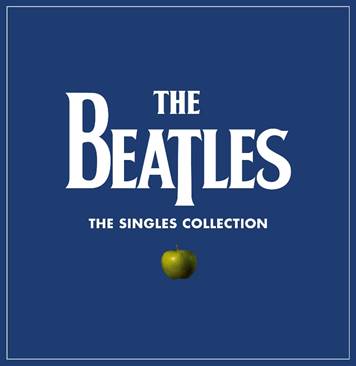 1969 [sleeve art: Israel]
A: "Something"
B: "Come Together"
1970 [sleeve art: UK]
A: "Let It Be"
B: "You Know My Name (Look Up the Number)"
1995 / 1996 [exclusive double A-side single / sleeve art: worldwide]
A: "Free as a Bird"
B: "Real Love"