Graham Reid | | 10 min read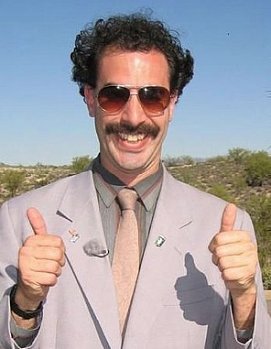 At a very rough guess Elsewhere probably reviewed or wrote about more than 200 albums in the past year . . . and we certainly didn't get to many excellent ones simply by constraints of time.
So what follows are simply the 30 most durable albums from the past year in our opinion. The ones that you could listen to repeatedly . . . as we've done.
They aren't "the best" of the year and they are in no particular order, and they are only drawn from the album we wrote about as opposed to heard, e.g. The War on Drugs excellent Lost in the Dream we love, but never got to type about it.
As with all such lists it is here to be debated, dismissed, critiqued or maybe even used as a pointer to some albums you missed.
Feel Free to Post A Comment . . . OR send me via e-mail three or four of your favourites from the past year and I can make up our customary Readers' Picks list. Remember, music isn't objective so your opinion/feelings/pleasures cannot be "wrong".
Please, don't send me your top 50 or ones which have been mentioned here.
And now, on with the show that never ends . . .
Tami Nielson; Dynamite!
We said . . . Country singer Neilson set the bar high on three previous award-winning albums but this exceptional outing confirms her gifts beyond country music. An album with wide musical and emotional reach which delivers one cracker after another from an artist at the top of her game.
To read Elsewhere's full review go here
Beck; Morning Phase:
We said . . . A prevailing mood of cloud-blown pastoralism where reference points include the Moody Blues, Brian Wilson, airy early-Seventies West Coast singer-songwriters and canyon-wide ambient-prog. Attractive instrumental passages arrive like shafts of liquid light but Morning Phase also presents that promising time of day as full of the unknown, and optimism coupled with anxiety.
To read Elsewhere's full review go here
Tiny Ruins; Brightly Painted One:
We said . . . Holly Fullbrook's deft finger-picking, intimate vocal range and the subtle arrangements make for an album of exceptional maturity where the pleasures and pains of love and its hurts seem close, deep and yet reflected on in reverie.
To read Elsewhere's full review go here
Scott H. Biram: Nothin' But Blood
We said . . . When this whisky-fueled, profanity spoutin' and somewhat misanthropic Texas singer-songwriter – who joins the dots between one-man electric blues and psychobilly rock - drops the energy levels he offers some terrific songs: Never Comin' Home is in the Kristofferson tradition of worldweary reflection and tells a convincing story in the manner of Hayes Carll or Steve Earle. But he's torn between the dark side and salvation, and the three bonus tracks are all old gospel songs; Amazing Grace, When I Die and John the Revelator. Which ever side he dips on, Biram is worth hearing and now about 10 albums into his career we can guess he ain't gunna change no-how.
To read Elsewhere's full review go here
Neil Finn; Dizzy Heights (Lester):
We said . . . At a time when he could be coasting, Finn is that rare exception who has a capacity for experimentation and re-invention. He pushes when a lesser artist might have retreated and if "21st century singer-songwriter psychedelic-soul" is a category, he's in the vanguard.
To read Elsewhere's full review go here
Liam Finn: The Nihilist:
We said . . . Critics rightly don't want to make reference to father Neil because quite clearly Liam has been his own man on an independent path. But frankly I can't help notice both father and son on their respective albums have discovered the lightlydelic virtues of a dreamy falsetto. But this Finn also puts on his experimentalist hat to get further and further out and his guitar playing reaches a new and much higher threshold.
To read Elsewhere's full review go here
The New Pornographers; Brill Bruisers:
We said . . . Fizzy power-pop which somehow manages to flit between indie.rock and radio-friendly pop, little touches of early Bowie and the Beach Boys, electro-dance and just shameless fun. Their bubbly but slightly weary Champions of Red Wine should be the song of summer.
To read Elsewhere's full review go here
Delaney Davidson; Swim Down Low:
We said . . . This gifted singer-songwriter pops up on albums with Tami Neilson, Marlon Williams and others in local indie/alt.country area . . . but he's often more in the Tom Waits-Nick Cave territory, although here leavens that with smart pop, European cabaret and much else. Strong songs delivered with utter commitment. You can't look away.
To read Elsewhere's full review go here
Various Artists; Naga, New Music for Gamelan:
We said . . . An odd one perhaps but here the mesmersing sound of Indonesian gamelan (tuned pots and percussion) played by two New Zealand ensembles is brought to bear on contemporary music, an old piece by Ravi Shankar, Spanish music and strange sound effects. Here's a guarantee, you won't have heard anything like this before. A real keeper and grower.
To read Elsewhere's full review go here
Jakob; Sines:
We said . . . Eight years on from their last album and despite medical and musical setbacks, this all-instrumental trio from Napier deliver a stunning album of guitar loops, strings (by Rhian Sheehan), experimental sounds fashioned into song structures, and moods which shift from melancholy to heroic. This is a collection which can be as soft as a chamber quartet or as massive as a metal band. Quite an achievement.
To read Elsewhere's full review go here
Lake Street Dive; Bad Self Portraits:
We said . . . This university-educated quartet from Boston were all studying jazz but took a turn into soulful Motown and pop-inspired songs which are not only catchy but actually say something. They are playing Womad and the Auckland Arts Festival next year and you can bet people will be talking about them afterwards. Easy to listen to, but not "easy-listening".
To read Elsewhere's full review go here
Sinead O'Connor: I'm Not Bossy, I'm the Boss:
We said . . . Strangeness still circles her private life, but this straightforward album – 12 well-arranged, emotionally and musically direct songs – finds her at top form on economic songs, only two breaking four minutes. If you've thought of her as a crazy, come back for this. She's rarely sounded so clear, spiritual and secular, forgiving and empowered, comfortable and confident in her skin.
To read Elsewhere's full review go here
Murray McNabb Group: Every Day is a Beautiful Day:
We said . . . In the final days of his life -- which ended in early 2013 -- the New Zealand composer and keyboard player Murray McNabb was still working, despite being on morphine for pain relief from the cancer which would kill him. This is not a man whose powers were diminished, rather an artist for whom freedom had always been his impetus and who here embraces it, the life he has and the opportunity to create in the unique way that he knew how. By any measure -- even if you don't know the circumstances -- this is an absolutely extraordinary album.
To read Elsewhere's full review go here
J Mascis: Tied to a Star:
We said . . . Here again he turns the volume and attack down for an acoustic-framed album of weary sounding songs and has a discreetly gentle guest spot from Cat Power on the delicate Wide Awake. Mascis has taken a fascinating journey from hardcore to left-field folk these past three decades and sounds utterly at home here.
To read Elsewhere's full review go here
Robert Plant and the Sensational Space Shifters; Lullaby and the Ceaseless Roar:
We said . . . Given who Plant is, it would be surprising if you weren't at least aware of this. But many passed it by because it didn't sound like either Led Zeppelin or his popular Raising Sand album (with Alison Krauss). This works between exotic world music, moody blues, trance and even jangle pop. He dials down the melodramatic vocals too on an album that slowly hypnotizes, and every listen brings out new dimensions.
To read Elsewhere's full review go here
Ha The Unclear; Bacterium, Look At Your Motor Go
We said . . . What makes all this so special is not just the interesting lyrics but how these songs are couched in clever, slightly familiar backdrops of pop guitars, sometimes sweet pop harmony vocals as a counterpoint to the blunt language, and a real integrity in his delivery. And the Kiwi vernacular. This is the kind of music that gives "bedroom" projects a very good name.
To read Elsewhere's full review go here
Moana and the Tribe: Rima:
We said . . . It was quite some feat to pull together on Whole World's Watching that memorable chant from the Springbok tour with a message about corporate rapaciousness, then bring it home to a dancing crowd [at Womad] with the primary school song Oma Rapeti/Run Rabbit delivered with all the stadium-shaking power of Bob Marley's Exodus. A powerful and important collection and – although recorded in Piha, Rotorua and Glasgow – it's also Moana and the Tribe's best sounding album yet.
To read Elsewhere's full review go here
Goat: Commune:
We said . . . Goat out of Sweden have certainly got their psychedelic trancerock-cum-world music references in perfect alignment as they explore territory that many thought might have been left behind in the very late Sixties. But to that San Francisco landscape they pull in tribal tropes, post-rock references, the rolling grooves of bands like Can and set their controls to the heart of Pink Floyd's soundtracks and the tripped-out rock of bands like Sky Cries Mary. Bang on loud when everyone is out and let wash around you.
To read Elsewhere's full review go here
French For Rabbits; Spirits:
We said . . . From their homebase at Waikuku Beach in New Zealand's South Island, this female-male duo aren't so much shoegaze as folksy skygaze, and references to windswept beaches and breeze-blown melodies are not out of order. Despite some songs having appeared on EP already, this is such a coherent, delicately integrated and self-contained album it needs to be heard in its entirety.
To read Elsewhere's full review go here
Leonard Cohen; Popular Problems:
We said . . . Ambiguity, shifting perspectives and seeing the world from your own disadvantage point as Cohen reports back as a witness to the timeless history or emotions being explored. Don't come here for straight talk, solutions and certainty. Neither life nor Leonard are like that.
To read Elsewhere's full review go here
Robert Scott; The Green House:
We said . . . Yet another career peak for Scott (the Bats, Clean etc) in melodic songs which only rarely allude to the acoustic chug or firecracker guitar pop-rock of his other bands but mostly turn attention towards deftly tuneful songs (with guest vocalist Holly Fullbrook aka Tiny Ruins in a couple of places). A keeper.
To read Elsewhere's full review go here
Scott Walker + Sun O))); Soused:
We said . . . With LA metal-noise merchants Sun O))) and guests providing buzzing sonic backdrops and chasms of disconcerting but melodic noise, Walker has claustrophobic and atmospherically uncomfortable settings for his emotionally dense, abstract poetics delivered like declamatory operatic (melo)drama. Unlike anything you've heard before, unless it came from Walker.
To read Elsewhere's full review go here
Mirel Wagner; When the Cellar Children See the Light of Day:
We said . . . Pitched between a weary self-analysing Cobain acoustic session, Mazzy Star raised on death ballads and P.J Harvey's most introspective work, this speaks of loneliness, suppressed horrors behind surfaces and ever-present death. Extraordinary, and compelling.
To read Elsewhere's full review go here
Keith Jarrett and Charlie Haden: Last Dance:
We said . . . It seems strange to write about bassist Charlie Haden (who died age 76) in the past tense, especially when listening to this album -- yet another of those quietly considered selections of standards which pianist Jarrett has been exploring with Haden for a couple of decades now. Haden was never a sentimentalist in his playing, not even when harking back to his childhood. But given this album, its title and the final track which might leave longtime admirers weeping for what we have lost, we are allowing ourselves to be sentimental about his passing.
To read Elsewhere's full review go here
Grayson Gilmour: Infinite Life!
We said . . . Gilmour still seems a man out on an interesting limb at Flying Nun and this widescreen album of gloriously arranged songs confirm his reputation as someone who won't default to an easy option. Throughout the songs featured layered vocals and Gilmour's airy voice is light but convincing. The glorious Tunnel Vision and Lockjaw Language here seems to take flight on wings of feathery psychedelia, updrafts of rolling synths and ethereal vocals a real multiple-play keeper and each listening reveals yet another dimension.
To read Elsewhere's full review go here
Stefano Bollani: Joy in Spite of Everything:
We said . . . There's a lot of [jazz] information packed into these generous 76 minutes, but the impression you'll take away at the end was bannered to you right at the start: Joy, in spite of everything. A sheer, understated delight.
To read Elsewhere's full review go here
Jonathan Crayford/Ben Street/Dan Weiss: Dark Light:
We said . . . If you thought that [the piano trio] idiom had been played out then come back for this one. You will be surprised, engrossed, entertained and perhaps even somewhat in awe at what they manage within the format.
To read Elsewhere's full review go here
Black Keys; Turn Blue:
We said . . . Across the 11 tracks they touch slick r'n'b soul-pop, drum-driven pop with weird strings and searing guitars, and expansive prog-rock (the delightful Bullet in the Brain which, defying its brutal title, soars Floyd-like and changes shape). There are obvious guitars all over this album – slashing, glistening, ethereal – but also songs like Waiting On Words, an almost-falsetto soul ballad of the kind you'd be hard pressed to find in their catalogue previously.
To read Elsewhere's full review go here
Dog; Dog
We said . . . This is improvised music you pay close attention to, laugh along with when it surprises (as it constantly does), ease back when it allows you to do so . . . and are in constant admiration of for its wit, assurance, tension, thoughtfulness and idiosyncrasies.
To read Elsewhere's full review go here
Tinariwen: Emmaar
We said . . . Because of troubles from Islamic extremists in their homeland, Tinariwen recorded this in Joshua Tree, California which must have made them feel pretty much at home (except for the absence of camels, their food etc). Here with a little outside assistance -- notably guitarist Josh Klinghoffer from Red Hot Chili Peppers and fiddle/steel guitar player Matt Sweeney -- they bring their droning chant and quicksilver guitars to 11 new songs which (in translation) bemoan the situation in their homeland, their sense of exile, a deeply sad urge to their countrymen to wake up to the people's plight and feelings of loss. Another exceptional Tinariwen album, but this time out more imbued with sadness, as you might expect.
To read Elsewhere's full review go here