Graham Reid | | 15 min read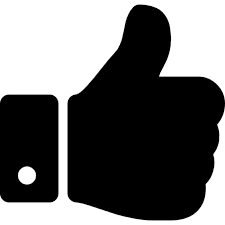 Okay, as editor of Elsewhere I have had my say on the best albums I wrote about this past year -- while freely conceding I did not, could not, hear everything.
Doubtless you heard some music which moved you and wish to tell others about.
Here is your chance.
You could look at what Elsewhere covered in 2016 if you need some reminders or guidance (just start at this page and work forward).
I avoided reissues (they get a separate column here), live albums, compilations, soundtracks and such things, and just threw attention on new albums. But you can choose what you like.
Have your say by adding your album under Post a Comment below. You can do it anonymously of course, if you wish. I look forward to reading what I missed or where I went wrong! It's all just opinion, so please feel free to add yours.
But here is what people have told me so far (via e-mail, feel free, I can just add as they come in) . . . and I've done the intralink to Elsewhere's review of the album if we did one.
Thanks for your contributions . . . and we forgive those of you who picked albums from 2015!
on with the show . . . . . .
Doug says
Aside from the very obvious ones (Bowie's Blackstar and Nick Cave's Skeleton Tree), there were a few hidden gems. French music hit it big with the international hit Chaleur Humaine by Christine and the Queens. Only in France could transgressive sexual pop make it so big.
French alternative act Fauve issued a career-summing (and perhaps ending) double live album 150.900. Their inimitable and idiosyncratic sound - a mix of rap, alternative, spoken word and French chansons - is the sound track of disenchanted and alienated french youth, and just doesn't sound like anything in the English speaking world.
PJ Harvey's Hope Six Demolition Project was a real eye opener, and Tim Hecker's Love Streams was a different kind of electronica. For something a little more normal: I really enjoyed Shearwater's Jet Plane and Oxbow.
Lisa admits . . .
I didn't buy much music this year because I didn't figure out what format I wanted to own it in till late in the year. I eventually decided I wanted to own hard copies of my music after my Mac died and I lost a bunch of music thanks to my own lameness about cloud stuff. You've already picked my absolute favourite of the year, Nick Cave's 'Skeleton Tree', so my next pick is 'American Band' by the Drive-by Truckers. The Truckers always provide smart sharp lyrics, wry and sometimes laugh-out-loud; this album is kinda angry and explains in it's own way some of the perplexing events of this year...
Brian says . . . .
The new release album that I have returned to most often is Radiohead's Moon Shaped Pool. I was a late arrival to the Radiohead fan club, in fact I don't have any other studio albums of theirs apart from a Greatest Hits, but this latest effort is superb.
And in second place, Wilco Schmilco is up to their usual high standard
Joeke offers . . .
Tord Gustavsen Simin Tander "what was said", Andy Sheppard "surrounded by sea", the new Bon Iver, Gregory Porter " Take me to the alley", Nick Cave. "Skeleton tree" and the new Dave Rawlings Machine
Mick weighs in with . . .
Band Of Horses - why are you ok. Beautiful songs reminiscent of late 1960s Beach Boys
· Cash Savage And The Last Drinks – One Of Us. Great passionate story teller with a red hot band.
· The Dandy Warhols – Distortland. Dreamy, catchy, noisy. Also played a great show at the Palais in St Kilda, Melbourne
· Henry Wagons – After What I Did Last Night. The Man-In-Brown's first solo album. Not enough men sing in baritone!
· Sweet Jean - Monday to Friday. Great indie songs with lovely harmonies from this duo.
Chris K tells us . . .
Shearwater - Jetplane & Oxbow
I've become quietly obsessive about Shearwater since buying Rook off the back of a magazine review. In that time their musical palette has shifted from the brooding melodrama of Talk Talk to the syncopated energy and anger of Scary Monsters era David Bowie, Talking Heads, and Peter Gabriel. Largely the outlet for the literate musings of front man Jonathan Meiburg, whose lyrical concerns have similarly evolved from the earthy to the socio-political; Jetplane & Oxbow sees the band go bigger and bolder as they as strive for greatness on an album that The Austin Chronicle hailed as possibly the "Best Protest Album of 2016". On first listen I thought it was almost too obvious and missed some of the oblique-ness of their previous releases but since then it has revealed hidden depth and beauty to become my most listened to album of 2016.
https://open.spotify.com/album/6C3nCWp1EnjUENpFv6AKYi
There is also a great podcast about the album called "Headwaters" and edit of which can be found here http://www.wnyc.org/story/jonathan-meiburg-jetplane-oxbow/
As an aside the album was released a couple of weeks before David Bowe's 'Blackstar' and I'd like to think (probably misguidedly) it may have been overlooked or got lost as a result. However the band were able to pay tribute to Bowie in May this year when they performed Lodger in its entirety for The Onion's A.V. Club http://www.avclub.com/article/shearwater-covers-entirety-david-bowies-lodger-236726
Other notable mentions
Dawes – We're All Gonna Die
Drive-By Truckers – American Band
Low – Ones & Sixes
Richmond Fontaine – You Can't Go Back If There's Nothing To Go Back To
Sturgill Simpson – A Sailors Guide To Earth
Robin K picks his five . . .
* Bon Iver - 22. A Million: Wistful, yearning, blew in the windows with spring and my daughter's return home. So many interesting sounds and layers. Emphatically intriguing.

* Lawrence Arabia - Absolute Truth: I was drawn into a new landscape right from the topographic cover art. Delicious and delicate songs that discretely manoeuvred themselves into my consciousness in the best possible way. Probably helped I had this disc on heavy rotation at ...A Lake.
* Van Morrison - Keep me Singing: I'd been feeling pretty nonchalant about Van the Man's recent efforts but this one's rich variety of sounds & styles is still delighting two months on. A generously long tracklist that keeps on keeping on. .
* Dave Dobbyn- Harmony House: Like all artists on a faith journey (think James K Baxter) DD's beliefs become more candid with age.His slippage between secular love song and spiritual encounter is gentle and disarming.These are redemption songs rooted in his place as well ours. Harmony House is astutely crafted such that the songs never risk being dismissed as 'Christian' music but rather can speak to all in our land.
* Leonard Cohen - You Want it Darker: What can I say? The last testament to the sensual yet spritual mystic & muse of Montreal. Simply stunning.
Jeremy T has five (plus one more) . . .
Lyrics Born - Now Look What You Have Done!
Exuberance and joy - the perfect mix of old skool hip hop, heavy funk and pop smarts from a hugely under-rated hip hop artist who doesn't take himself too seriously.
Car Seat Headrest - Teens Of Denial
Terrible name, but best guitar album of the year. Indie rock with smart, funny lyrics, but not afraid of big choruses and rocking out. Reason enough to go to Laneway.
Graham said it all. Epic gospel soul that only the hardest hearts wouldn't like.
Drive By Truckers - American Band
One of the great modern bands rolls out another classic for Trump's America. Could they please tour NZ?
Anderson Paak - Malibu
Making R&B cool by adding in some Earth Wind And Fire and George Clinton - Come Down is easily my song of the year. There is no wrong time of the day or night to play this album.
Honourable mention to Lizzy Mercier Descloux - Press Colour - re-release of the year.
Costas also has five (but more) . . .
1. Rival Sons - Hollow Bones

They opened for Black Sabbath in Dunedin at the beginning of this year, conquered it and left promising to come back for more. Outstanding.




2. Black Sabbath - Sabotage

These guys seem to get better with age. After their memorable concert I rediscovered this 70's classic.




3. Leonard Cohen - You want it darker

Beautiful and sad and beautiful again. After the loss of so many great artists this past year or so, it seemed in way a fitting tribute to both Lenny and them all.




4. Black Rebel Motorcycle Club - Howl

From the mid 2000's a great honest country-rock album




5. Iggy Pop - Post pop depression

Sadly two down (Reed&Bowie) one to go.. Iggy really does turn it on here.




Some older and newer notable mentions….




Tedeschi Trucks Band - Made up Mind

Neil Young - Earth

David Bowie - Blackstar

Steve Earle - Washington Square Serenade
Klezmer Rebs - Always a Pleasure
John F says . . .
I loved 'blackstar' but the album that stood out was 'Gqom Oh! The Sound of Durban by GQOM OH!' which I stumbled across on Bandcamp. "You can feel the troubled history of South Africa. It's riot music." 84 year Loretta Lynn created a stunner in Full Circle, including a duet with Willie Nelson. Delaney Davidson's recorded live, vinyl only release Devil in the Parlour thrills. And the most joyful track I heard was 'Class 108 DMU' from Trains by Darren Hayman.

https://gqomoh.bandcamp.com/album/gqom-oh-the-sound-of-durban

https://darrenhayman.bandcamp.com/album/trains
Oliver goes wide with . . .
Shabaka and the Ancestors - Wisdom of Elders
F.S. Blumm& Nils Frahm- Tag Eins Tag Zwei
Murray McNabb The Way in is the way Out
Yasuaki Shimizu- Kakashi Various - Rare Music From The Cometa's Archives # 1
Oscar Rocchi&Franco GodiChiarosi- Pop-Paraphrenia....
Flying Lotus- You´re Dead
Various Artists Space Echo: The mystery behind the cosmic sound of Cabo Verde finally revealed
Roberto Musci - Tower of Silence
Various Artists: Venezuela 70: Cosmic Visions Of A Latin American Earth: Venezuelan Experimental Rock In The 1970s
Tom D goes his own way with . . .
3 or 4?
and I'm not allowed to include Bowie
Rules are for squares man.
Standout Album Release
Suuns - Hold/Still [Secretly Canadian]
(+ Bowie, of course)
Best head-nodding/foot-tapping electro from people I had never heard of Releases
The Range - Potential [Domino]
Public Memory - Wuthering Drum [felte]
Romare - Who Loves You? [Ninja Tune]
Best you're allowed to enjoy yourself Release
Tiga - No Fantasy Required [Counter]
Best return to form from people with disappointing releases last year Releases
Of Montreal - Innocence Reaches [Polyvinyl]
Deerhoof - The Magic [Polyvinyl]
Wild Beasts - Boy King [Domino]
Best single that leaves you wanting to hear what's next Releases
Gabriel Garzón-Montano - Sour Mango [Stones Throw]
Dirty Projectors - Keep Your Name [Domino]
Vex Ruffin - The Balance [Stones Throw]
Best cover version that outshines (and this is no easy task) the original Release
Gordi - Avant Gardener [Jagjaguwar]
Best what the heck was that! video and great track on otherwise pretty meh album Release
Tobacco - Human Om from Sweatbox Dynasty [Ghostly International]
Most highly anticipated based on last year's release but largely disappointing Release
Andy Shauf - The Party [Tender Loving Empire] (after the quite incredible The Bearer of Bad News)
and a special re-up for the readership of a now year distant review of 2015 - if you haven't listened to Daphne & Celeste's "You and I Alone" or Drake's "If You're Reading This It's Too Late" yet, you're an idiot. If you did and you still hated it, well, bonus points for trying but you're still an idiot.
Relics Record Shop comes up with . . .
Day of the Dead
Black Mountain-IV
Erikah Badu-You Caint Use My Phone
Sean M is pithy with . . .
Nick Cave And The Bad Seeds - Skeleton Tree. Beautiful, soulful and haunting.
A Tribe Called Quest -
Strong messages, great beats and samples as relevant as any of their work from the 90s.
Radiohead - A Moon Shaped Pool. From Burn The Witch to True Love Waits, this album never ceases to impress.
Keith S says . . .
Crikey, you chose Suede already, which was one of my favourites, so here's four to pop alongside that one:
Trashcan Sinatras - Wild Pendulum
Peter Bruntnell - Nos Da Comrade
ABC - Lexicon of Love II
King Creosote - Astronaut Meets Appleman
Alec M has this for us . . .
for albums of the year I'm going with…
• Iggy Pop "Post Pop Depression"–'album length' i.e. short, cohesive, good band
• Brian Eno "The Ship", ultimately unrealised, could'a been a contender
sounds nice in the car…
• Peter Wolf "A cure for loneliness"–under appreciated crafter
Geoff adds . . .
· David Bowie "blackstar"
· The Felice Brothers "Life In The Dark"
· Nick Cave "Skeleton Tree"
Ross M comments . . .
My favourite albums of the year were 'Hopelessness' by ANOHNI and 'Puberty 2' by Mitski. Can't recommend these enough. Also loved 'Will' by Julianna Barwick and Bowie's 'Blackstar'. 2016 was a truly awful year but filled with some great music!
Graham H offers these (and comments about our Best of intro) . . .
Devilskin.. Be Like the River for NZ album. "Bruises" by the Solomon Cole Band is another great NZ rock album. But I have to be honest and say I also loved Anika Moa Songs for Bubba's
Steve K has others keeping track of his listenings . . .
Here's are 2016 the albums Spotify tells me I listened to the most, and I can't argue with that.
Jordan Rakei- Cloak
Anderson .Paak- Malibu
Client Liason- Diplomatic Immunity
Terrace Martin- Velvet Portraits
Sing Street, Original Soundtrack (great film :-) )
Blood Orange - Freetown Sound
I left out Pacific Heights and Michael Kiwanuka
Kyle says . . .
I've struggled with a lot of best of lists that I've seen this year - carseat headrest seems to be up there a lot in lists that I like, and I just can't get into it.
Here's my picks:
Kishi Bashi's Sonderlust. Perhaps not as good as either 151a or Lighlight, but he remains an incredible musician who has chosen to step away from his violin.
The Lumineer's Cleopatra. Better than their impressive self-titled album which was surprisingly good. I feel like my parents should like them more than I do, but it keeps working.
Lucy Dacus' No Burden. Only found her a fortnight ago.
Odetta Hartman's 222. Similar style to the above, shame it's only EP length.
Weaves' self-titled. Good rock along the lines of Courtney Barnett.
Felt like a year of some really talented female artists/lead singers coming onto my radar.
Trevor R tells us . . .
Anoushka Shankar - Album Land Of Gold
The track Boat to Nowhere, It's her tribute to the troubles of uprooted refugees.
https://www.youtube.com/watch?v=IAU9TA6vr9A
On a similar theme - The Calais Sessions
The album is not as strong or as consistent as Anoushka's but its an album made for the right reasons. The track Khandahar is infectious and stunning and has a great story to it - lyrics penned by an 11 year old Afghan girl.
It describes how 'while on her face she looks visibly happy but inside she is feeling pain and all she wants is to be free as a bird'
https://www.youtube.com/watch?v=E6jQFgTACvY
Leyla McCalla - title track from her album A Day For The Hunter, A Day For The Prey
Haven't really explored the album but this song is all I need
https://www.youtube.com/watch?v=czmaR4wVqoQ
Agnes Obel - her album Citizen of Glass is concistently and creatively wonderful
The tracks Familiar and Stretch your Eyes are on my playlist
https://www.youtube.com/watch?v=32kYH6XZrIo
Leonard Cohen - You Want it Darker
Its strange how all my life I've kind of lived with Cohen but it took the impact of his death to wake me up to his incredible life long ability to string words together. I adore his final album - like Bowie he went out on such a high.
I love how his son who produced the album pushed to vocal to the max - it's eerily poetic and spine tingling.
https://www.youtube.com/watch?v=ceRdaptR8Hg
Best Book - Our Rog 'In Love With These Times'
Best live gig - Last Waltz - Auckland & Edmar Castenada at Womad
And we finish with Blair M who offers a long list and says if we cut it he understands. We didn't Blair . . .
Good Times – The Monkees – This has no right to be here whatsoever but album of the year for me. Cleverly takes contemporary songwriters and producers with a trawl through the vaults at the same time. Mickey Dolenz emerges /confirms as one of the great white pop singers in tandem with great contributions from Peter Tork. The cover of "I Wasn't Born to Follow" (King/Goffen) is the highlight as is the middle eight of "You Got The Summer" written by Andy Partridge from XTC . Emphasis as always on fun and can bow out gracefully now.

A Sailors Guide to Earth – Sturgill Simpson – Well a name like that certainly stands out, it deserves to be recognised in the Grammy's as it is ambitious and by no means rooted in Nashville. Great singing and production, really worth a listen without prejudice for those thinking a cowboy hat is a pre-requisite.

Why Are You OK? - Band of Horses– After the side project with Sam Beam last year Ben Bridewell returns with the proper band for more quality songs and playing. Still kicking myself I missed them 5 x years ago and this time they only went to Sydney.

Mudcrutch – Tom Petty in relaxed mood , "Trailer" is among the best songs he has ever written (no surprise it harks back to Southern Accents apparently).There is a real swing and groove here no doubt due to the different rhythm section than the Heartbreakers (Petty plays Bass which seems to be his more natural instrument)

Loud Hailer – Jeff Beck –Wisely on boarded a vocalist which means whenever Jeff dive bombs into the songs there has more dramatic effect to his playing. Still an extraordinary sound and no right to expect him to even be able to hold a guitar these days let alone produce this.

Blackstar – David Bowie – the opening shock to the "annus horribilis" that was 2016, whether he liked it or not Bowie was setting a standard for songwriters facing confirmed imminent mortality. At the same time this was not re-treading old ground and held together as a cohesive album unlike The Next Day.

I Had a Dream that You Were Mine – Hamilton Lauthauser, Rostam Batmanglij- The great talents behind indie-rock bands The Walkmen and Vampire Weekend combine with something cohesive that at the same time is all over the place and cannot be defined (country, doo-wop, big ballad).

Arranging Time – Pete Yorn – Surprising comeback 15 x years after the great debut, believe it is the same production team as "Music for the Morning After". Have been lean years in between.

Let Love Rule– Archie Roach – late breaking addition as have only come across this in the last few days. Remember seeing him 25 years ago with Paul Kelly as part of a Canterbury University event and hadn't kept up with him since that first release (Charcoal Road). Very simple songs but production occasionally bring in choirs and steel guitars to keep things interesting.

Break Time – Garry Tallent – believe it or not the E Street bassist does a Bill Wyman & the Poor Boys and mines a groove full of swing and space. He can actually sing too (comments re the quiet Stone left unsaid).
Bubbling Under
Blue & Lonesome - The Rolling Stones (points deducted for the lack of Mick Taylor)

We're All Going To Die - Dawes

Apache – Aaron Neville

Modern Country - William Tyler