Graham Reid | | 10 min read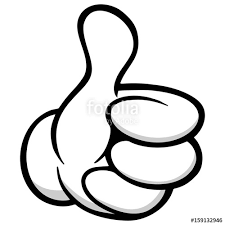 As subscribers to Elsewhere's weekly newsletter know, this has been a busy year for us. There was time-consuming paying work which allows Elsewhere to continue to follow its wayward path and the tune of this one-man band/vanity project. And there was overseas travel.
And there was something called "having a life".
That said, it seems we wrote about 120 or so albums, did about 60 feature articles and interviews under Absolute Elsewhere, and covered jazz and world music (fewer blues and reggae this year).
And across the Elsewhere spectrum were new albums by artists as diverse as Taylor Swift, Harry Styles, Tamikrest, Yasmine Hamdan, the Neils Finn and Young, Penguin Cafe Orchestra and Fazerdaze among many others.
There were books and films reviewed, articles on architecture and much more. We even dealt with Bob Dylan, the painter.
But because of real life beyond Elsewhere there was much of importance that we missed: Lorde's excellent Melodramy album didn't get reviewed (it came out a week before we left the country for a month and didn't deserve some quick rush to judgement) and nor did Ria Hall's fine Rules of Engagement (released right at the start of an intense bout of marking university assignments then exams, another which deserved more time than we could give it).
Both would have ended up in this best of 2017 list.
But we have only included here albums which we did write about, and which we believe have some serious longevity. There were many enjoyable albums in 2017 – Kamasi Washington, the Horrors, Sampha and The xx by way of example aren't here – but most you probably won't go back to them late next year, let alone in five years..
We've already done our Best of Elsewhere 2017: The Year in Reissues – and we now invite your comments on that and this list – but here goes with new albums.
It's a diverse selection, but that's why we are Elsewhere: The Magazine for Curious People.
In no particular order here are 25 from this year we think are real keepers . . .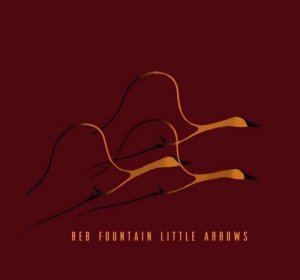 .
Reb Fountain: Little Arrows
The tragically early death of Fountain's friend and fellow songwriter/musician Sam Prebble casts an inevitable frisson of sadness over this collection which Prebble was playing. But Fountain's assured writing and delivery along with the diversity of styles make for a moving but ultimately uplifting album. We wrote about it here.
Jane Weaver: Modern Kosmology
British songwriter Weaver pulls together so many diverse threads here – Krautrock to prog, loops to folk – that is threatens to pull itself apart. But it hangs together as an extraordinary collision/collusion of styles and she comes through clearly. We wrote about it here.
Algiers: The Underside of Power
In an American year which has been politically divisive like no other since the late Sixties it was inevitable that artists would take up the commentary, but few have done it with such raw and uncompromising rock'n'soul power as this quartet who once again bring an angry gospel spirit and rock guitars the barricades. We wrote about it here.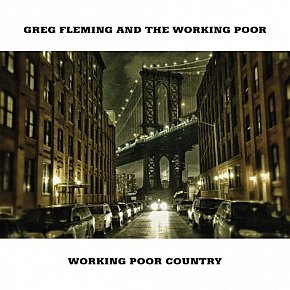 Greg Fleming: Working Poor Country
Politics should have been on the agenda for songwriters in this country more than it was in 2017, it wasn't like there was a shortage of topics. Fleming has been on a roll lately with albums which, prism-like, look at the harder lives people here have to endure and this exceptional album brought hip-hop elements into play alongside his scouring folk, rock, alt.country and all the rest. Character studies, broken hearts and lives . . . And yet he makes what might seem depressing come off as cathartic and injected with uncompromisingly honest observations and emotions. We wrote about it here.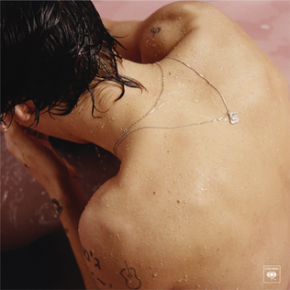 Harry Styles: Harry Styles
Further proof that older folks shouldn't quickly dismiss the new generation of young pop stars. This graduate of One Direction (Elsewhere can honestly say we couldn't name one of their songs) weighed in with this impressive debut solo which tapped the best of the Seventies songwriters in a melange with post-Beck pop, Prince-funk. heroic ballads which put the likes of Robbie Williams on notice and scored a massive radio/Spotify hit with Sign of the Times. As a famous dead musician once said, "listen without prejudice". We wrote about it here.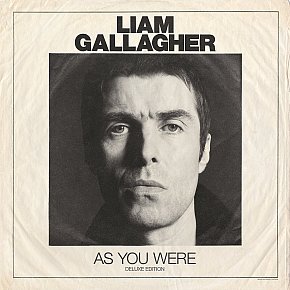 Liam Gallagher: As You Were
His brother Noel is the one rock writers love to respect but on this album, kind of his solo debut after the enjoyable but never quite convincing Beady Eye band, Liam came through with songs which not only had his his typical swagger and Oasis-adjacent Lennon/Lydon rock but also touched on some personal reflections and more melodic material.
Went straight to number one in the UK. And in Elsewhere's household. We wrote about it here.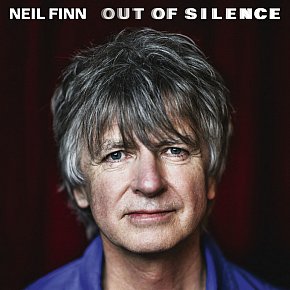 Neil Finn: Out of Silence
Yet another masterful self reinvention for a man whose career now stretches for more than four decades.
With Victoria Kelly's arrangements, his gift for an understated melody and words which here were as deep as they were sometimes political, this is an album for adults and those who will immerse themselves in its many layers.
We wrote about it here.
Chris Stapleton: From a Room, Vol 1
The second volume by this cross-genre songwriter has just appeared and a cursory listen suggests it is as strong as this collection.
He inhabits his own lyrics of course, but although many might put him firmly on the country/rock spectrum you just know that there is material here which will be picked up by artists across the broader pop, rock and country world.
Just nine songs, but it feels like so much more.
We wrote about it here.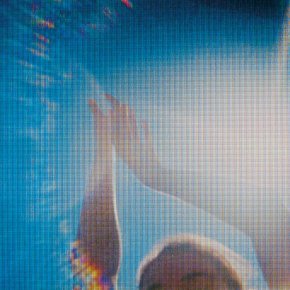 Fazerdaze: Morningside
Sometimes joyously fizzy pop, sometimes thoughtful post-Nun indie rock, but always enjoyable as Auckland-based songwriter Amelia Murray helms her band through songs of innocence and experience, and delight tempered trepidation at how her career/private life has taken off even before this impressive debut.
Highly intelligent pop music.
We wrote about it here.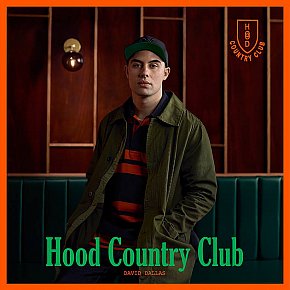 .
David Dallas: Hood Country Club
We are just going to re-state our opening sentence of our review of this album: "Davis Dallas is one of the most important artists in contemporary New Zealand because he broadcasts from a deep culture and articulates important ideas from within it." His worldview shaped by South Auckland is sophisticated, thoughtful, angry, resigned, focused when necessary and scattershot when the indignation requires it. Like his previous album Falling Into Place, Hood Country Club is not just gripping but important. We wrote about it here.
.
Nadia Reid: Preservation
Her debut album didn't impress Elsewhere as much as it did others but after giving this one more and more time the initial impression of well-produced but a sense of glum introspection gave way to an appreciation of the songcraft, glistening production, ethereal melodies and folk-jangle poetry. We wrote about it here.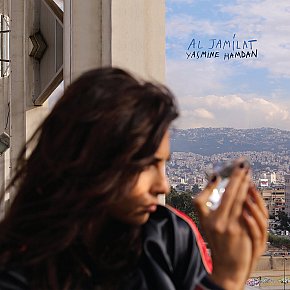 Yasmine Hamdan: Al Jamilat
Located somewhere between Arabic exoticism, indie rock and pop electronica, this remarkable Lebanon-born singer and composer shifts the ground slightly from her impressive debut Ya Nass to once again define her own territory.
We wrote about it here.
.
Julia Hulsmann Trio: Sooner And Later
After five decades and over 1000 albums, the EM label continues to release often exemplary jazz, as in this case by the quiet and reflective piano trio lead by Julia Hulsmann which here moves from originals to a reinvention of Radiohead's All l Need. We wrote about it here.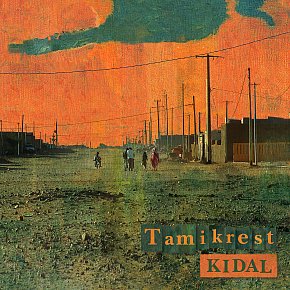 Tamikrest: Kidal
Another installment of second-generation Sahara blues from a band – here produced by Mark Mulholland – who here weave gentle psychedelics with desertscape dobro on songs of yearning and loss for what their home region has become with the rise of Islamic militants.
We wrote about it here.
Aziza Brahim: Abba el Hamada
Although this woman with an extraordinary backstory and her band did not rise to great heights at the 2017 Womad as this album suggested they might, this remains a compelling collection of songs about displacement, division and the need for reconciliation which musically ignore barriers and touch of Sahara blues, Spanish styles and of Middle Eastern melodies. We wrote about it here.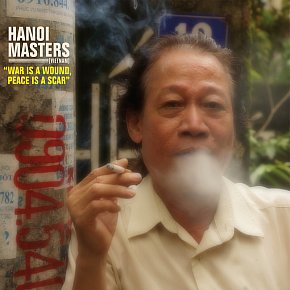 Hanoi Masters: War is a Wound, Peace is a Scar
There was no other album this year which came close to the story and moving songs here by old people who had lived through the many conflicts in Vietnam last century. Musically it is fascinating for the unusual instruments used but it is in the voices which convey pain, loss and suffering with dignity that this really touches the heart. Difficult music perhaps but easy emotions to comprehend if you know your history.
We wrote about it here.
Craig Taborn: Daylight Ghosts
Nominally a piano-lead jazz quartet but with the drummer from Bad Plus, discreet electronica, nods to prog-rock expansion and spacious minimalism this has a reach well beyond expectation. Very rewarding for those prepared to take it slow and as they find it. We wrote about it here.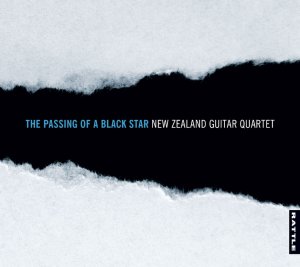 .
New Zealand Guitar Quartet: The Passing of a Black Star
At the 2017 music awards the Rattle label had all three finalists in the classical category (a first for any label in any genre?). Rattle also has a back catalogue of award-winning jazz albums as well. This was a bumper year for them in both genres (and some alt.classical too, if we might cal it that). This album falls within the classical sphere (the Spanish suite, piano pieces arranged for guitars and so on) but for those outside that world interest alights on the title piece, a homage to David Bowie whose final album was blackstar We wrote about it here along with a wedge of other albums Rattle released almost simultaneously..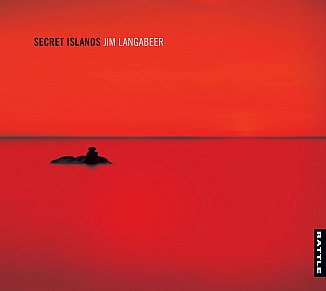 Jim Langabeer: Secret Islands
Saxophonist/multi-instrumentalist Jim Langabeer of Auckland has shared his gifts with many other artists but here, for what we believe to be the first time, is an album under his own name rather than with an ensemble he leads or albums he guests on. Needless to say it encompasses a wide swathe of jazz history (as does the man himself) and with sympathetic fellow travelers he delivers an album which has its heart, soul and ears on many genres. Cross-genre, cross-generational. We wrote about it here.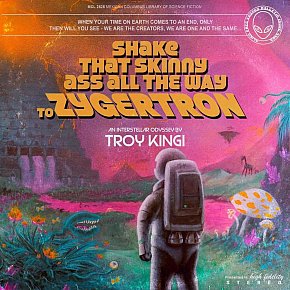 Troy Kingi: Shake That Skinny Ass All the Way to Zygertron
No, we are as mystified as any about the broad concept here. We've asked other critics and writers and they've shrugged too, but we all agree this is quite the cosmic, prog-soul trip. As we said here: "As with most such concept albums where the musician's personal vision is idiosyncratic, this takes some following.
But in a sense you don't have to because it's a voyage and the journey is always more important than the destination."
King Krule: The Ooz
Another bewildering one which will probably turn up in no others' lists . . . largely because we suspect it went unheard and was certainly not often written about. But young Londoner Archy Marshall delivers a melange of ADHD styles, ideas and often seductively engaging sounds from pure pop to walking a dark emotional line between Nick Cave and Chet Baker, but – like early Beck and Tom Waits when he made the shift from barfly to artist – this has twists and turns which are as engrossing as they can be annoying.
But annoying has rarely felt as rewarding. The lost album of 2017? We wrote about it here.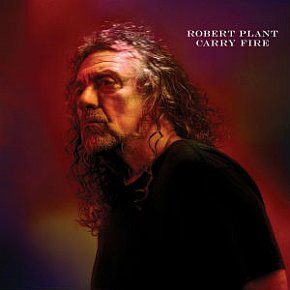 Robert Plant: Carry Fire
While teenagers today still do the cultural signifier thing of wearing a Led Zepp t-shirt the frontman is now three times as long out of that career as it lasted.
Here again he explores world music-cum-folk, addresses politics, colonialism and the contemporary world with insight (and a great band) and creates a new kind of roots music not attached to the artist's cultural background.
We wrote about it here.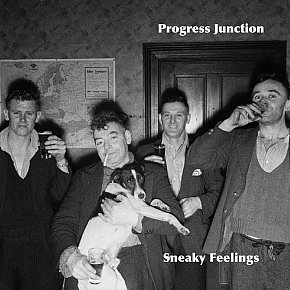 Sneaky Feelings: Progress Junction
The period photo cover looks off-putting but is actually a very good joke but these one-time Flying Nun contenders (and highly successful for their label) seemed lost in rediscovery reissues until its former members all ended up in the same country again – albeit at geographical distances – and thought, why not? Always a group with a surfeit of songwriters, this bristles with ideas and melodies (the Christchurch quake, classic Beatles to Celtic folk and beyond) and . . . The past few years has been good for some of the original Nun bands like the Chills, Bats and now, long overdue, Sneaky Feelings. We wrote about it here.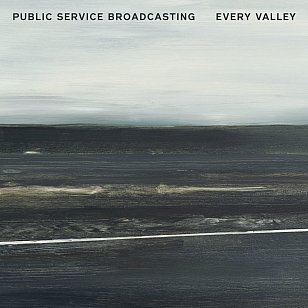 Public Service Broadcasting: Every Valley
It seems that for the always fickle British pop press that the once acclaimed PSB have now run their course for their audio-visual and sampled dance pop which looks back into history for source material (British engineering and the the thrill of progress, the space race and such) and this one – about the unfashionable coal industry and collieries which were the centre of many villages and rural towns in Wales – just didn't connect with urban rock writers. But it is yet another PSB album which – with its electronics, assured sense of melody and something to say – fulfills the remit of their debut Inform-Educate-Entertain. A bit too public school for hip UK critics? We wrote about it here.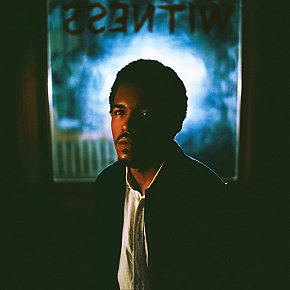 Benjamin Booker: Witness
This second album from one who stands outside the radar of most US writers confirms that his jaded Southern soul and one-time punk background is still exciting, moving and relevant, even more so perhaps as a black man in Trump's Amerika.
And if Mavis Staples is happy to keep his company then that just adds an extra level of acceptance for his messages of the dream deferred, hope against the odds and disappointment.
A different kind of soul but one with deep roots. We wrote about it here.
So there's what we think . . . over to you now to Post A Comment on what your favourites were.