Graham Reid | | 10 min read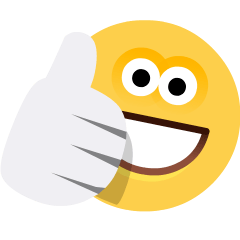 What an odd year in music when the discussion points were the new chart-topping but mundane Abba album, something from Elton John again and the Beatles who – thanks to Peter Jackson – invited us in to their recording sessions 52 years ago.
We just needed a new Sir Cliff album to have a retro-fitted villa full of period charm.
Nice to have Adele and Tony Bennett back though.
However there were still new, challenging, different and interesting albums. Here we look at 40 of them.
This isn't a "top 40" – personal tastes reign as we allow with our Best of Elsewhere 2021, The Readers' Choices -- but rewarding, repeat-play albums which we think made the year tolerable.
And these come from only those albums we wrote about, and we couldn't hear everything. Or find time to write about everything else we did.
(Yep, Sault 9, right? Shoulda done that one!)
Where you see (RecRec) after the title, that means this was an album we recommended on vinyl record.
In no particular order here are . . .
.
Low: Hey What
Husband-wife Alan Sparhawk and Mimi Parker continued to explore alt.country, searing melodies set against sonic distortion, folk-rock, guitar-less dream pop, brittle repetition and damaged beauty. Not easy, but never less than interesting.
You can read our full review here
.
Luke Buda: Buda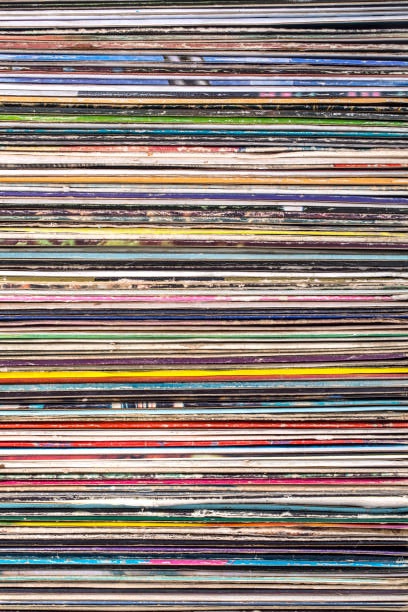 On his third album outside the Phoenix Foundation, Buda and friends like Don McGlashan, Phoenix bandmates, pals from Fat Freddy's Drop, singer Anita Clark and poet/novelist/musician Damien Wilkins delivered these warm, thoughtful songs as lavishly arranged pop which sometimes belied their probing lyrics.
You can read our full review here
.
The War on Drugs: I Don't Live Here Anymore
We said these Americana-cum-psychedelic rock songs "offer folk tropes wrapped in 12-string textures, pop-rock, soulful alt.rock and dialed-back Springsteen melodrama". We concluded it "repurposed established idioms into a fresh, creative space for this excellent, grown-ups album".
You can read our full review here
.
Tipene: Heritage Trail
We admire an adult rap artist who says, "lyrics unexplicit outta respect for my parents". Tipene's broadly conceptual album was steeped in wairua, whanau and location. We said "an extraordinary, important album". He said "when my photo is hanging in the marae and my mokopuna points to it and asks 'Who's that? What was he like?' they can press play on on this album". Do.
You can read our full review here
.
Dry Cleaning: New Long Leg
Witheringly smart, emotionally detached post-post-punk outta South London where nagging guitar, relentless grooves, sonic challenges and earthy spoken-word collide. Imagine mid-period Marianne Faithfull fronting Wire with guitar solos in the manner of a constrained, British Tom Verlaine.
You can read our full review here
.
Kendall Elise: Let the Night In (RecRec)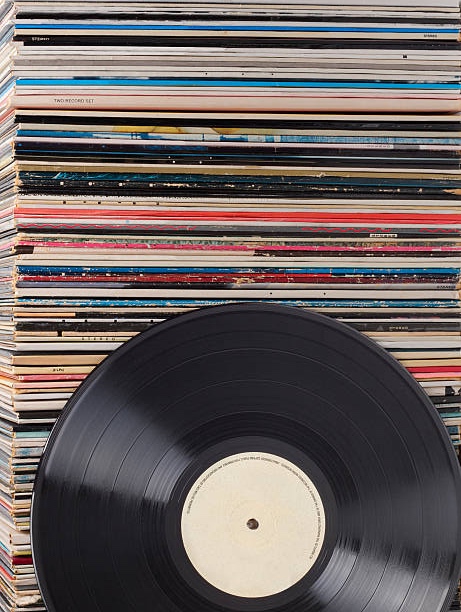 Too many Country Music Awards showings are marginalising her from mainstream appreciation? Beyond deep "existential dread" on the Anglofolk ballad A Kingdom and the torch ballad I Want, Elise covered Suzi Quattro's Your Mama Won't Like Me in a rockabilly style and we said, she "sidesteps expectations based on those award nominations". Country? Yes. But not just.
You can read our full review here
.
Tararua: Bird Like Men
Wellington ensemble placed taonga pūoro alongside cello and upright bass on an innovative album where spoken-word, waiata, folk and ancient stories moved purposefully into a future where traditional songs and contemporary classical music seamlessly co-exist.
You can read our full review here
.
Arushi Jain: Under the Lilac Sky
Meditative ambient music, weightless vocals, mood-establishing electronica with Indian classical music and synth atmospherics distilled into beguiling songs. Past and future melt together under a perfectly descriptive album title.
You can read our full review here
.
Mdou Moctar: Afrique Victime
Dense, Gordian Knots of coiling guitars from Moctar and his foil Ahmoudou Madassane, a driving rhythm section, and Moctar's desperate vocals (plus chant-like backing vocalists) don't leave you much room to catch a breath. Electrifying Tuareg rock-blues.
You can read our full review here
.
Circuit Des Yeux: -io
Chicago's Haley Fohr found space between/beyond art music and left-field pop, so we'd refer to Anohni (formerly Anthony and the Johnsons), operatic Nico (if that were possible), Grace Jones, Laurie Anderson and . . . actually, you're on your own. You'll be changed, but not disappointed.
You can read our full review here
.
Yola: Stand For Myself
More than 50 years after Dusty Springfield found her natural home in Memphis, Bristol's Yola had Nashville's embrace for her country-soul/Americana which also co-opted, disco, Philly and Motown and this – following her award-winning Walk Through Fire– delivered terrific, self-empowerment songs.
You can read our full review here
.
Robert Finley: Sharecropper's Son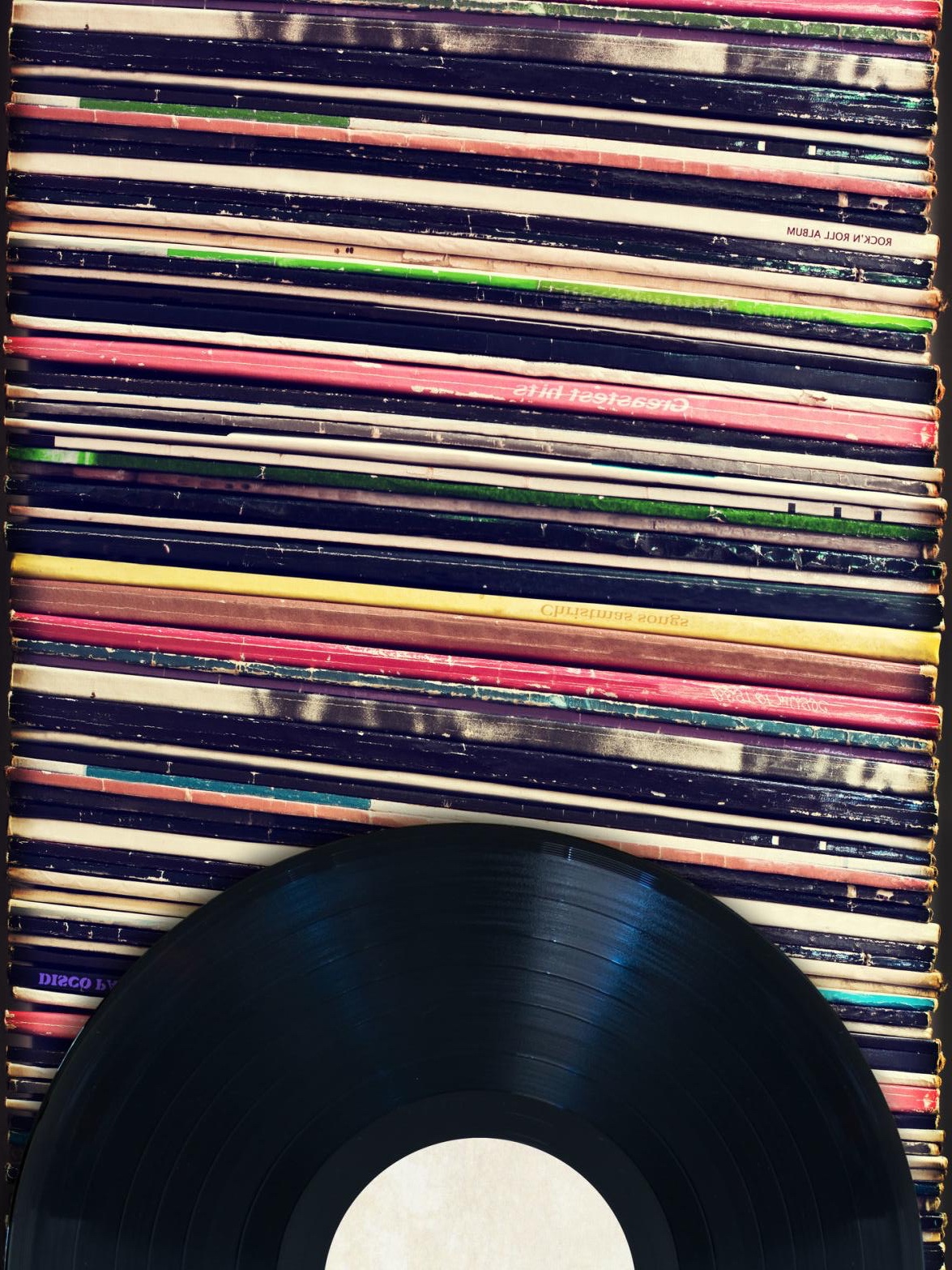 Tough electric blues with soul stylings from his gospel background which is autobiographical (swampy on Country Child), spiritual (the ballad All My Home) and authentic from a rangy 67-year old who appeared on America's Got Talenttwo years ago. Didn't get far, but we got this.
You can read our full review here
.
Billie Eilish: Happier Than Ever
So young, jaded and cynical? Just 17 when her debut appeared, Eilish endured career expectation, destructive social media and worse. This broody follow-up didn't deliver obvious bangers but looked more inward than out. Not everything's a winner, but there's intelligence here.
You can read our full review here
.
Anthonie Tonnon: Leave Love Out of This
We described Tonnon as in that netherworld of "critics' favourite". True again with this "sophisticated, pop-crafted and intelligent collection [where] Tonnon, who has created his own aesthetic which never condescends to his audience, may finally reach those who didn't even know they were looking for him". Look, listen.
You can read our full review here
.
Troy Kingi: Black Sea Golden Ladder (RecRec)
Nominally his "folk" album in the 10 albums/10 genres/10 years project, this fifth installment – with Delaney Davidson – felt like his "most personally reflective collection, one touching commonalities in the human experience". Birth, school, life, death . . . the whole journey.
You can read our full review here
.
Jane Weaver: Flock (RecRec)
Electronica, folk-rock psychedelia and ambient sounds woven into the best album yet by a British artist who, at almost 50, returned to world of engaging art-pop after years of genre-pushing experimental music.
You can read our full review here
.
Estère: Archetypes
Where electronica met economic pop, R&B, folk, funk and Carl Jung. We said this puts her "in the company of Kate Bush, Peter Gabriel, David Byrne, Grimes and others who extend pop tropes into intelligent adult territory".
You can read our full review here
.
Merk: Infinite Youth (RecRec)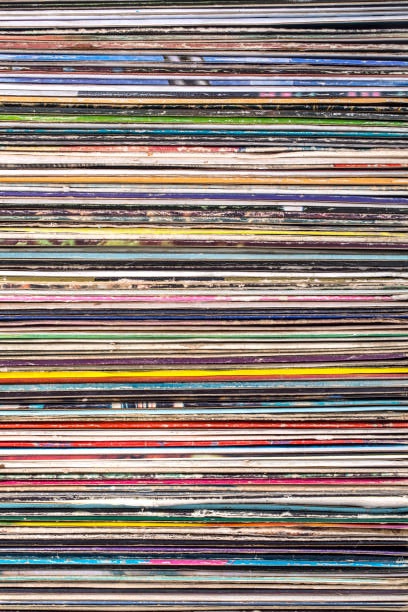 Writing about that adolescent limbo between childhood and adulthood, this collection was a quiet revelation of understated sadness and hurts ("no one feels the water getting colder, no one feels like they are getting older") alongside glimmers of optimism. A rare one.
You can read our full review here
.
Tom Rodwell: Wood and Waste (RecRec)
Auckland's Rodwell delivered the perfect album arc from brooding blues, oblique or intellectual lyrics through swamp-funk, Caribbean sounds and the gloriously reflective closer recalling "the days that mattered". We said, an album which "reveals depths and delights at every turn".
You can read our full review here
.
Namgar: Nayan Nayaa
Moscow-based Mongolian throat-singer fronts ethno-psychedelic rock band with samples, strings and traditional instruments to produce exotic trance-rock, downbeat funk and more. You won't understand a word but you'll love it loud.
You can read our full review here
.
Dianne Swann: The War on Peace of Mind (RecRec)
Eight discrete, memorable and intelligent songs blazing with cold fury, steamy passion, global concerns or digging into naked but engaging self-analysis. After 35 years in acclaimed bands (most recently the Bads) and as a go-to guest vocalist, Swann finally gave us her impressive debut.
You can read our full review here
.
Vera Ellen: It's Your Birthday (RecRec)
Velvet Underground, Patti Smith, post-punk garageband rock and power-pop are reference points but these chugging, hook-filled songs sounded fresh and spirited. And Wellington/L.A.'s Ellen was appropriately on Flying Nun.
You can read our full review here
.
Kingfish: 662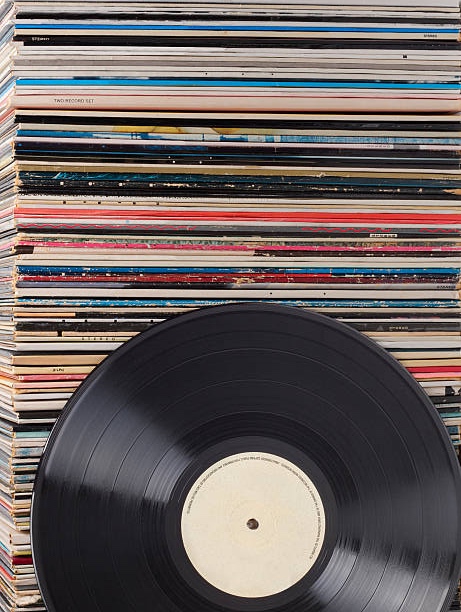 Born in Clarksdale, Mississippi; weened on tough 60s Chicago blues, Jimi, Buddy Guy and Stevie Ray; came of age in Black Lives Matter and on this second album the 22-year old (after his multiple-Grammy award-winning self-titled breakthrough) melded personal stories, blues mythology and tough rock-blues. Major 21stcentury voice.
You can read our full review here
.
Lucien Johnson: Wax///Wane
Wellington-based saxophonist/composer Johnson delivered that rarity in local jazz, a spiritual album based on phases of the moon which placed it in the company of John and Alice Coltrane, Charles Earland and Sun Ra. Vibes and harp added to the ethereal qualities.
You can read our full review here
.
Reb Fountain: Iris
We said, despite music awards for others, "2020 belonged to Reb Fountain". The evidence was her self-titled album and re-invention as the most emotionally compelling musician to command our stages in a decade. This impressive next installment sets her up for a life beyond.
You can read our full review here
.
The Coral: Coral Island (RecRec)
Wistful UK pop-rock nostalgia about a lost time and place, the band's history and with brief spoken word interludes. Like an intelligently embellished late 60s' Kinks album, this evoked an end-of-the pier world before Blair and the incumbent. Local, but universal, memory.
You can read our full review here
.
Hollie Smith: Coming In From the Dark
On her most musically ambitious album to date -- with the NZSO, Raiza Biza, Teeks and Sol3 Mio – Smith tapped contemporary soul, R&B, light funk and the gospel spirit for her best, most consistent and cathartic collection of original songs.
You can read our full review here
.
Arooj Aftab: Vulture Prince
Beguiling Pakistani jazz-ambient music out of Brooklyn with a sense of rest, space, quiet beauty and warmth, this brought together traditional music with contemporary influences. Born of sadness but breathing comforting optimism.
You can read our full review here
.
Robert Plant, Alison Krauss: Raise the Roof
Not much roof-raising (as in party-party) but, 14 years after their excellent Raising Sand, Plant, Krauss, producer T Bone Burnett and many of the same musicians reconvened for this similarly conceived collection where country, folk, blues and more are gently entwined. Pure class.
You can read our full review here
.
Lorde: Solar Power (RecRec)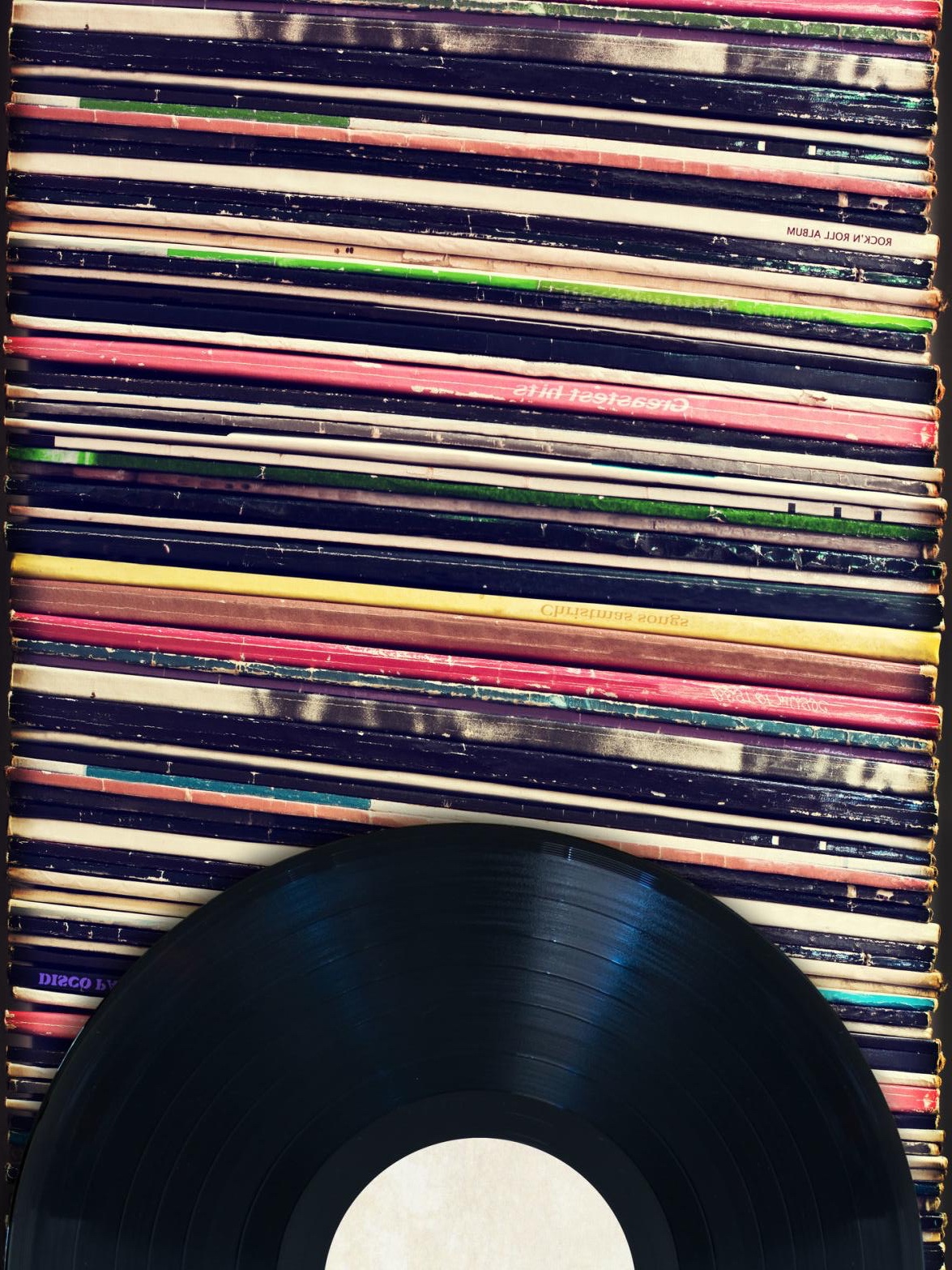 A woozy inhalation of reflections on fame and her life, but more opaque and sub-textual than a casual listening allowed. We said, "Lorde has been there, embraced her talent, turned singular reflections into art and shared it. However the result probably isn't what many might have expected. Or wanted". Better in summer than on release in lockdown, chilly spring?
You can read our full review here
.
Joy Harjo: I Pray for My Enemies
Extraordinary: USA's first Native American poet laureate and a respected jazz saxophonist brought culture, global jazz-rock and politics to genre-defying songs touching myth, memory, guitar-rock, sax-jazz, Beat poetics, disco references and more. Did we mention, "extraordinary"?
You can read our full review here
.
Teeks: Something to Feel (RecRec)
At the conjunction of secular and soul music with quiet songs about longing for love, Teeks brought class and containment to songs which – sidestepping gender specificity – ached with sexual passion as much as yearned for spiritual redemption. A quiet voice speaking louder than a shout.
You can read our full review here
.
Marcin Wasilewski Trio: En Attendant
One of the great piano trios in contemporary jazz here undertook reflective improvisations, Bach (from the Goldberg Variations) and shifted the Doors' menacing Riders on the Storm into melancholy thoughtfulness.
You can read our full review here
.
The Weather Station: Ignorance (RecRec)
Although this by Tamara Lindeman aka The Weather Station was released late 2020 it didn't arrive here until this year. Britain's Uncutsaid "the first great album of 2021"; we said "Lindeman is out on her own with thoughtful, provocative, crafted, engrossing and melodically mercurial music".
You can read our full review here
.
Crowded House: Dreamers Are Waiting (RecRec)
The company of Finn and Sons didn't deliver an effortless pop hit (of which they were doubtless capable) but, as we said, offered "slow-burning songs of the private world and the public domain, of shadow thoughts and shafts of redemptive light . . . [Crowded House] astutely and successfully reinvented from within".
You can read our full review here
.
Nick Cave and Warren Ellis: Carnage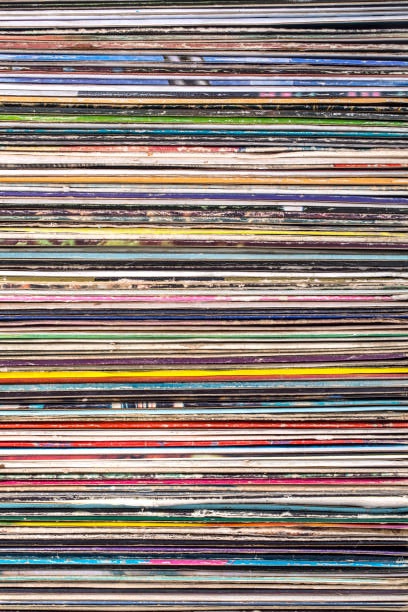 This past decade Cave (with/without Ellis) has offered extraordinarily poetic albums mixing secular and spiritual. We said, "he again effects that rare balance of darkness with light, and of hard imagery with gentle reassurance in a way that sounds personal and universal".
You can read our full review here
.
Edward Castelow: Mirth (RecRec)
Formerly releasing as Dictaphone Blues, this multi-talented songwriter came in deeper and darker voice for these emotionally probing songs which sang of a maturity with eloquence, all delivered from his vast reservoir of diverse pop music knowledge.
You can read our full review here
.
The Bevis Frond: Little Eden (RecRec)
From the tower-block cover to the distorted rock within, this from the long-running Nick Saloman/Bevis Frond channeled brittle Neil Young, brutal British social observation and seething inner-city fury: "Still mixing pop, punk and psych to giddy effect," raved The Guardian; Saloman "a perennially underrated English cult figure" said Classic Rock. True.
You can read our full review here
.
Amyl and the Sniffers: Comfort To Me
Melbourne's vice-tight, punk/hard rock outfit fronted by the shouty but smart Amy Taylor delivered another bruising, fist-pumping, body blow full of assertion, humour, PG lyrics (they're Australian, remember) and a song entitled Don't Fence Me In. You wouldn't dare.
You can read our full review here
.
Jane Ira Bloom/Mark Helias: Some Kind of Tomorrow
Recording separately during lockdown, not that you'd know it, soprano saxophonist Bloom and bassist Helias converse on improvised pieces which come from the soul through the head and hands in an instant. A balm in uneasy times.
You can read our full review here
.
And while we have your attention, check out what our subscribers chose here and also our picks for the best of the year in reissues here.